Each season we anticipate what the latest Barbara I Gongini collection will contain, but she always surprises us with something unexpected. One thing that you can wholeheartedly guarantee is that the majority of the collection will be almost entirely black, a colour palette she did not stray from for AW16 aside from the statement, finale pieces.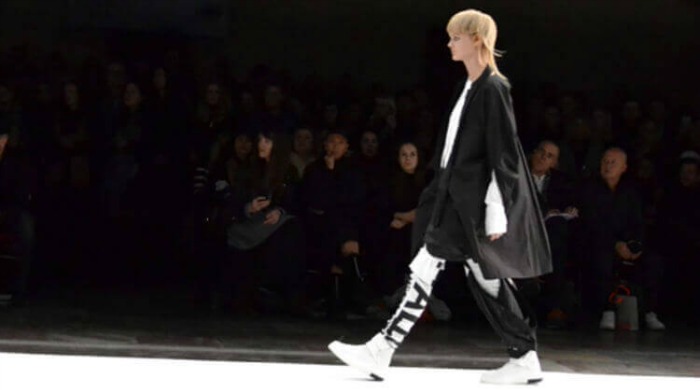 Proudly eco-friendly and avant-garde, Barbara I Gongini presented potentially her most instantly wearable collection to date, taking inspiration from street wear. Easy to wear, versatile pieces glided down the catwalk as simple separates were paired with statement outerwear.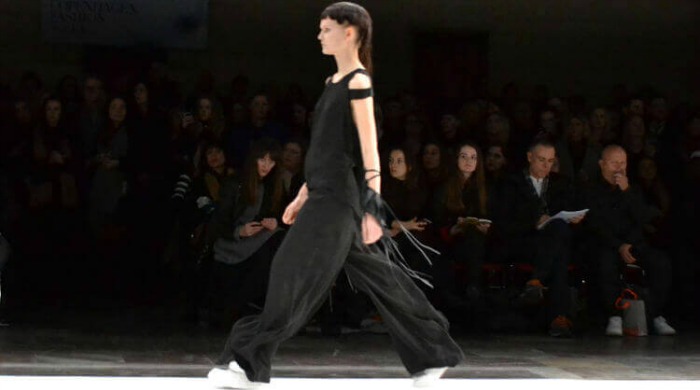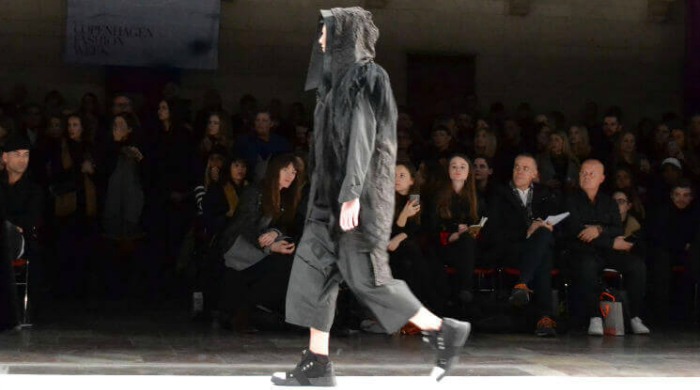 The finale pieces were showstoppers. Two members of the Royal Danish Ballet completed the collection, taking to the catwalk on pointe before performing a dance piece. Clothed in intricate, alien exoskeleton-inspired pieces, the two dancers intertwined, interpreting the essence of the collection through movement.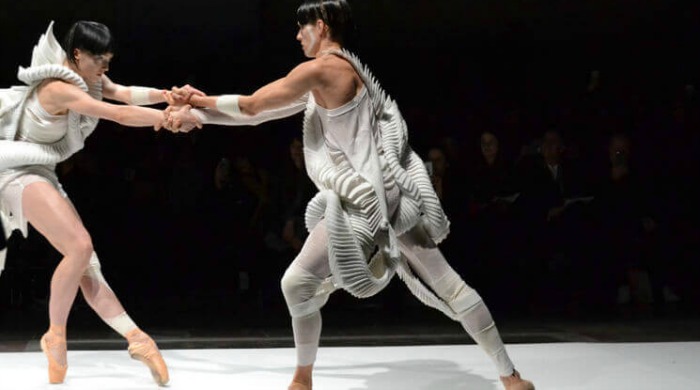 Words and images by Clare Potts