The Swedish powerhouse Axel Arigato has become a household name since its launch in 2014. Renowned for their minimal trainers, streetwear aesthetic and community-driven approach, they have reshaped the menswear landscape.
Founders Max Svärdh and Albin Johansson don't follow the traditional seasonal collections. The 'Drop of the Week' model means they are constantly ahead of the curve. Catching up with the duo, here's everything you need to know about their cult brand Axel Arigato…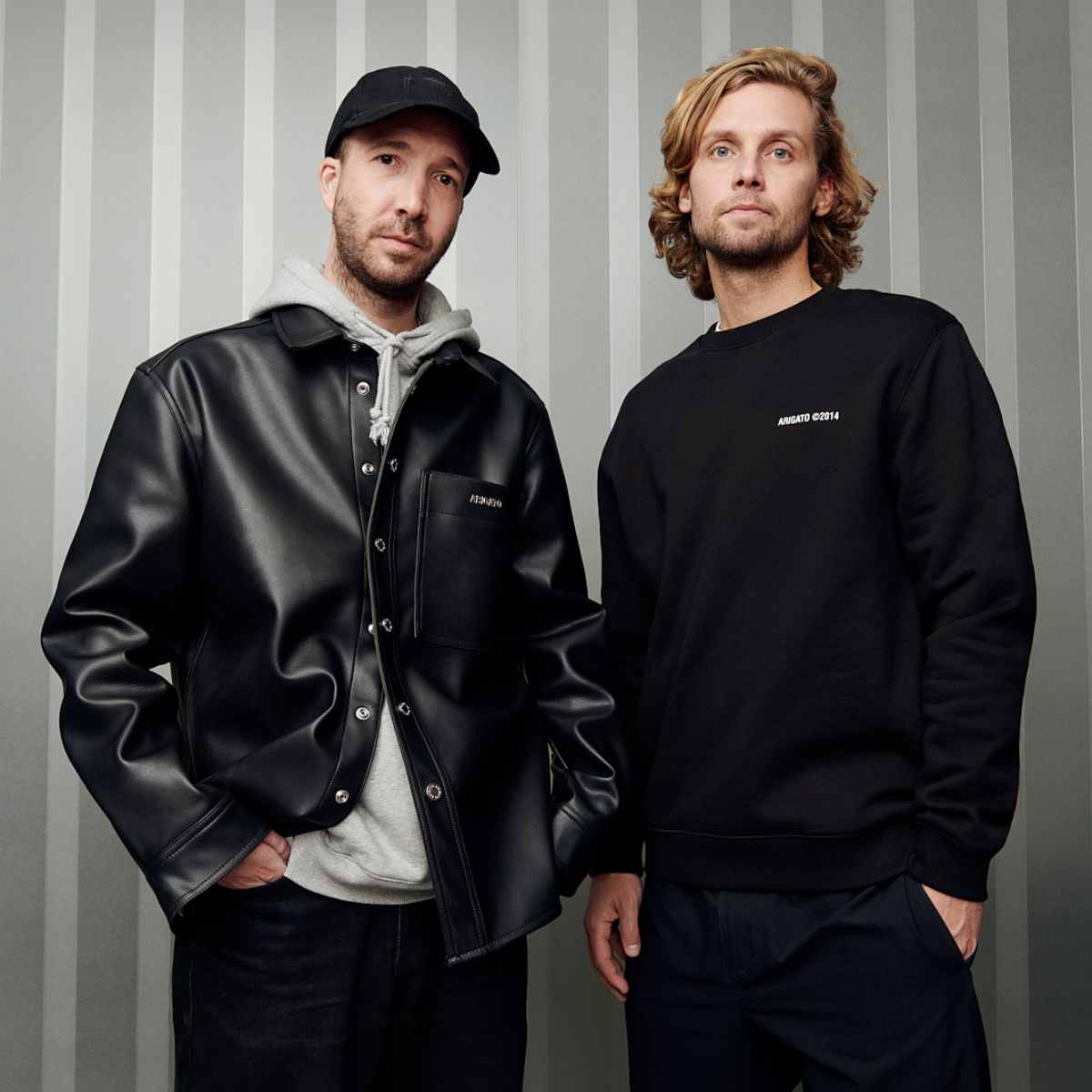 Thank you for talking to us today! Please tell us the story behind Axel Arigato?
Axel Arigato is a people-powered lifestyle brand and we launched it in 2014 in our hometown, Gothenburg with one main objective: to embrace the now and always look for the tomorrow. We were both working with e-commerce and wanted to create something new that was different from what already existed in the market at that point. Basically, we didn't believe that the traditional distribution model was the future nor did we think high-quality products needed to cost as much as they did at that point.
In order to differentiate ourselves from other brands we decided to begin with only selling through our website and work with word-of-mouth and marketing through social media to increase brand awareness. We also started immediately with our concept "Drop of the Week" which allows us to forego traditional seasons and launch at least one new product every week.