If Paris is all about haute couture and Milan is about the tailoring, then London is most definitely known for the sartorial quirk of our British gentlemen – not to mention our impeccable taste when it comes to street style. After spending our weekend in the capital for LFWM SS20, there were a certain few standout trends we wanted to highlight. From the seersucker suiting at Oliver Spencer to tie dye shirts at Nicholas Daley we're running through the SS20 trends that will be all over your fashion feed.
#1 Yellow
No surprises here, pastel yellow made its way onto the runways of almost every designer, whether it be a pop of yellow detail or head to toe yellow hues. Representing a change in the temperature and hopefully the weather too, we're big fans of ditching the dark colours of autumn winter for bright yellow tones.
#2 Orange and Navy
One of our favourite colour combinations from LFWM was an orange teamed with navy. The colours perfectly compliment each other and can be achieved in a variety of ways. Whether teaming a navy look with a pop of orange like we saw with the addition of a rusty orange neckerchief at Oliver Spencer or a more obvious combination of colours at Band of Outsiders SS20 collection.
#3 Seersucker Suiting
The thin puckered all-cotton fabric was seen across a plethora of runways but most prominently at Oliver Spencer. A perfect fabric for spring summer clothes, seersucker allows for more air circulation making suiting more breathable and cooler than regular cotton.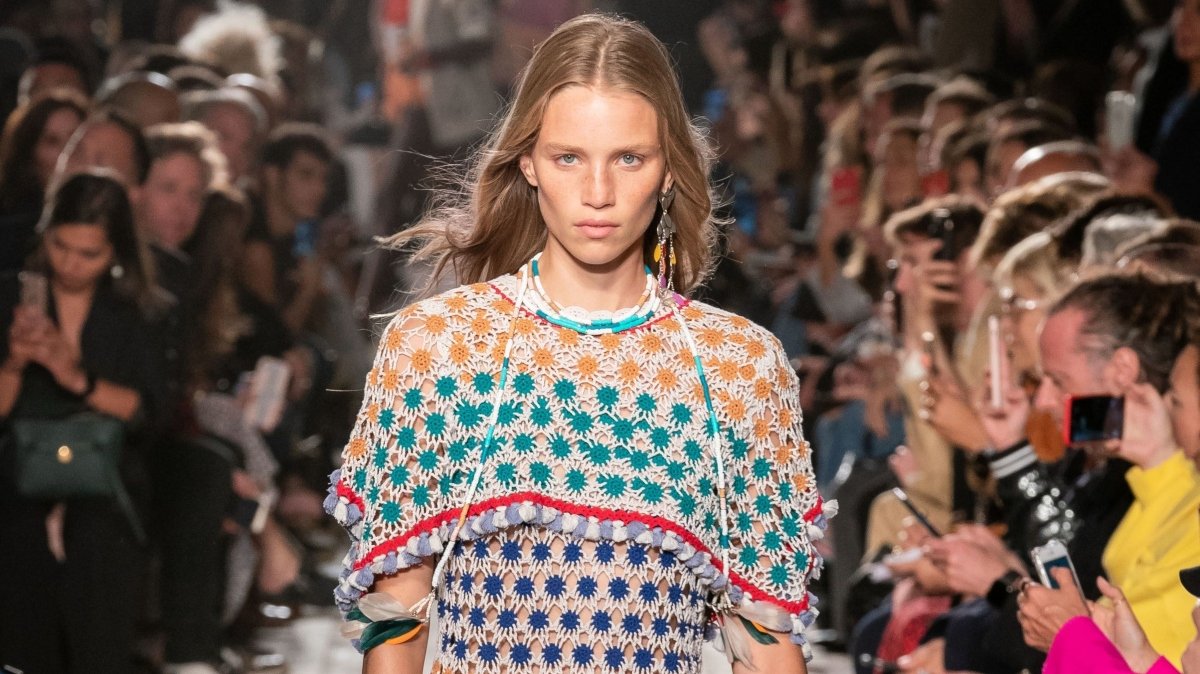 From London, Paris, Milan and New York we've had our eyes peeled for the latest trends that we'll be adopting next spring summer. To save you the job we've highlighted some of our favourites from across fashion month in our SS20 fashion trend report.
#4 Straight Leg Shorts 
SS20 is all about the straight leg short. With an almost skate inspired shape, the shorts of the season are a long, loose, boxy fit. We saw these shorts at Prada, Oliver Spencer, Band of Outsiders, Lou Dalton and Liam Hodges to name a few.
#5 90's Cargo Pants & Utilitarian 
If you were to adopt only one trend for SS20 the cargo pant and utilitarian style that took over LFWM is definitely the one to choose. A trend that will be carried through the seasons, with a workwear/going outdoors inspiration, cargo pants featuring pockets large enough to carry the everyday essentials were on every runway. Accompanying the cargo pant were utility jackets and vests with more pocket, zip and panel detail.
#6 Tie Dye
Love it or hate it, psychedelic tie dye is here to stay. Injecting some colour into your spring summer wardrobe, the 80's inspired tie dye look will be a staple for the season. A big trend at the Nicholas Daley and A Cold Wall runway shows, team with straight leg shorts or cargo pants for the ultimate SS20 outfit.
#7 Check & Stripes
Arguably always on trend, you can expect to see a lot of stripes and checks on offer in SS20. Featured within other standout trends highlighted here, we saw yellow tartan check at Nicholas Daley and grey, navy and orange tartan check at Lou Dalton. Stripes were also a big feature, with Oliver Spencer opting for a plethora of navy striped pieces including this two piece horizontal and vertical stripe sweater and short combo.
Photo credit: Vogue Runway