As emerging star RIXO joins us at Coggles for SS18, we take a look in to the story surrounding Britain's most talked about in pattern production. The brainchild of friends and graduates of the London College of Fashion Henrietta Rix and Orlagh McCloskey, RIXO clothing is inspired by British designs from the 1970s that are given a modern and unique edge. Using high-quality fabrics, hand-painting every print and never mass producing a style, each piece of RIXO clothing is treated as a special one-off. Each hand painted print brings with it a story; As our collection arrives at Coggles, we share a few of the standout RIXO print stories of SS18.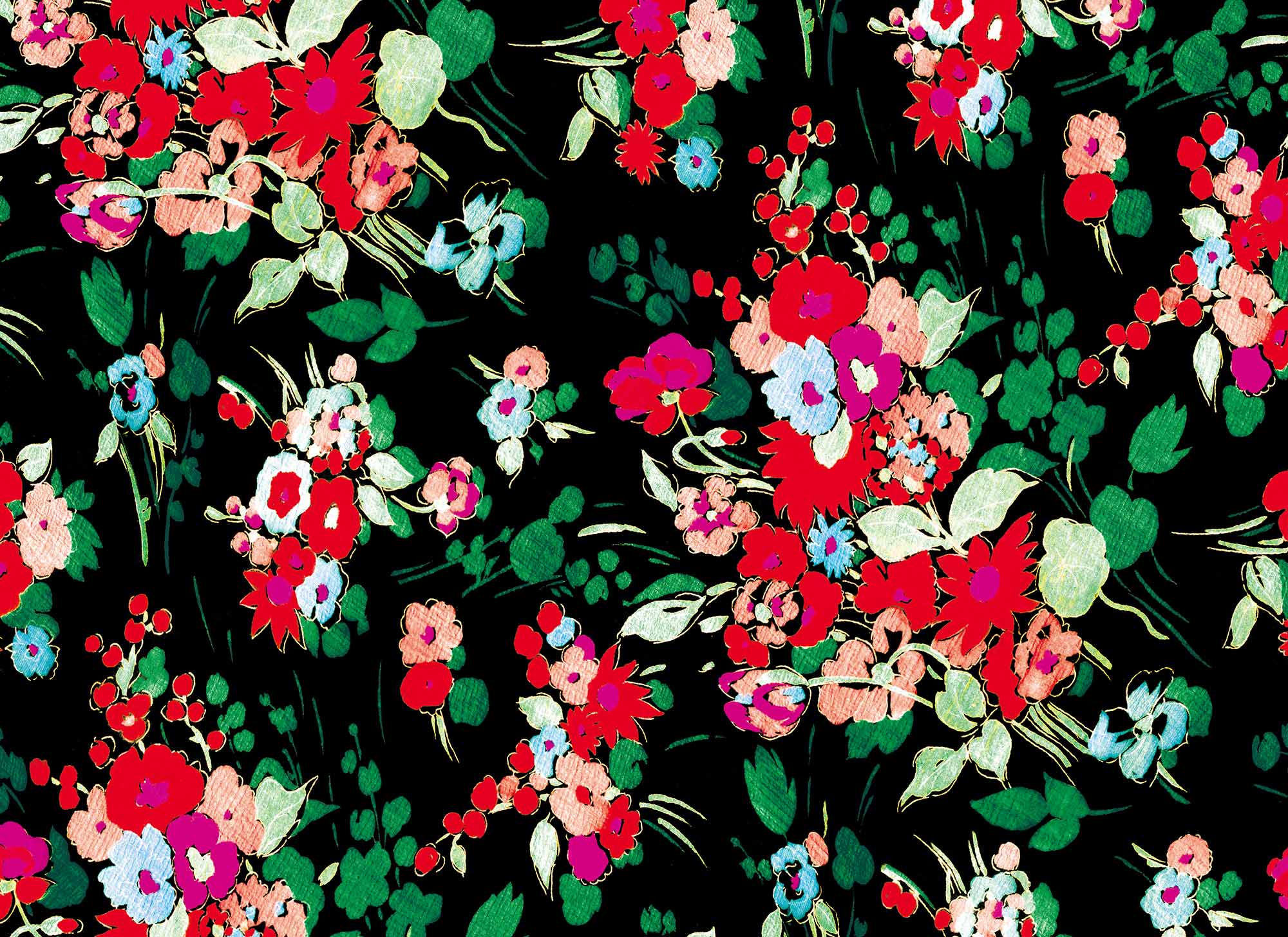 Against a black backdrop, RIXO's latest hand painted, 30s bunch floral print, is delicate and ladylike in nature yet packs a punch when worn, ensuring you're the only girl in the room. The carefully scattered design of the floral allows for a relaxed composition yet the ingenious pops of green and red create an overall polished look while contrasting baby blue, free brush stokes ensure for a contemporary design. Inspired by a 1930s-wallpaper book found in an auction house, this floral print has been re-worked and painted by founders Orlagh and Henrietta.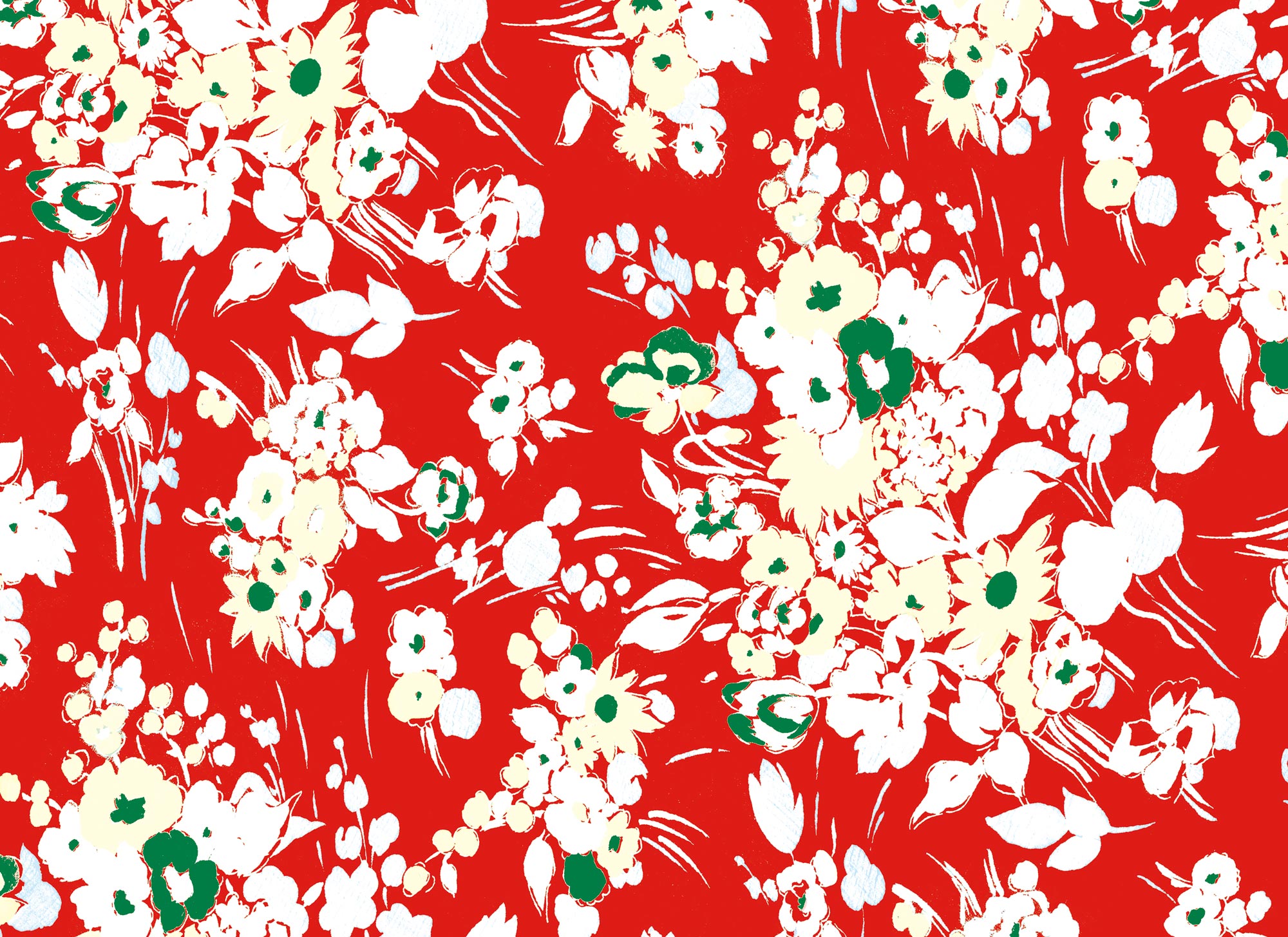 Re-worked with a fiery red backdrop, the 30s bunch floral print takes multiple forms. The carefully hand painted floral print allows for a natural composition with free brush stokes ensuring for a contemporary edge when admired up-close. Both versions of this print are inspired by the same 1930s-wallpaper book discovered by the founders Orlagh and Henrietta in an auction house.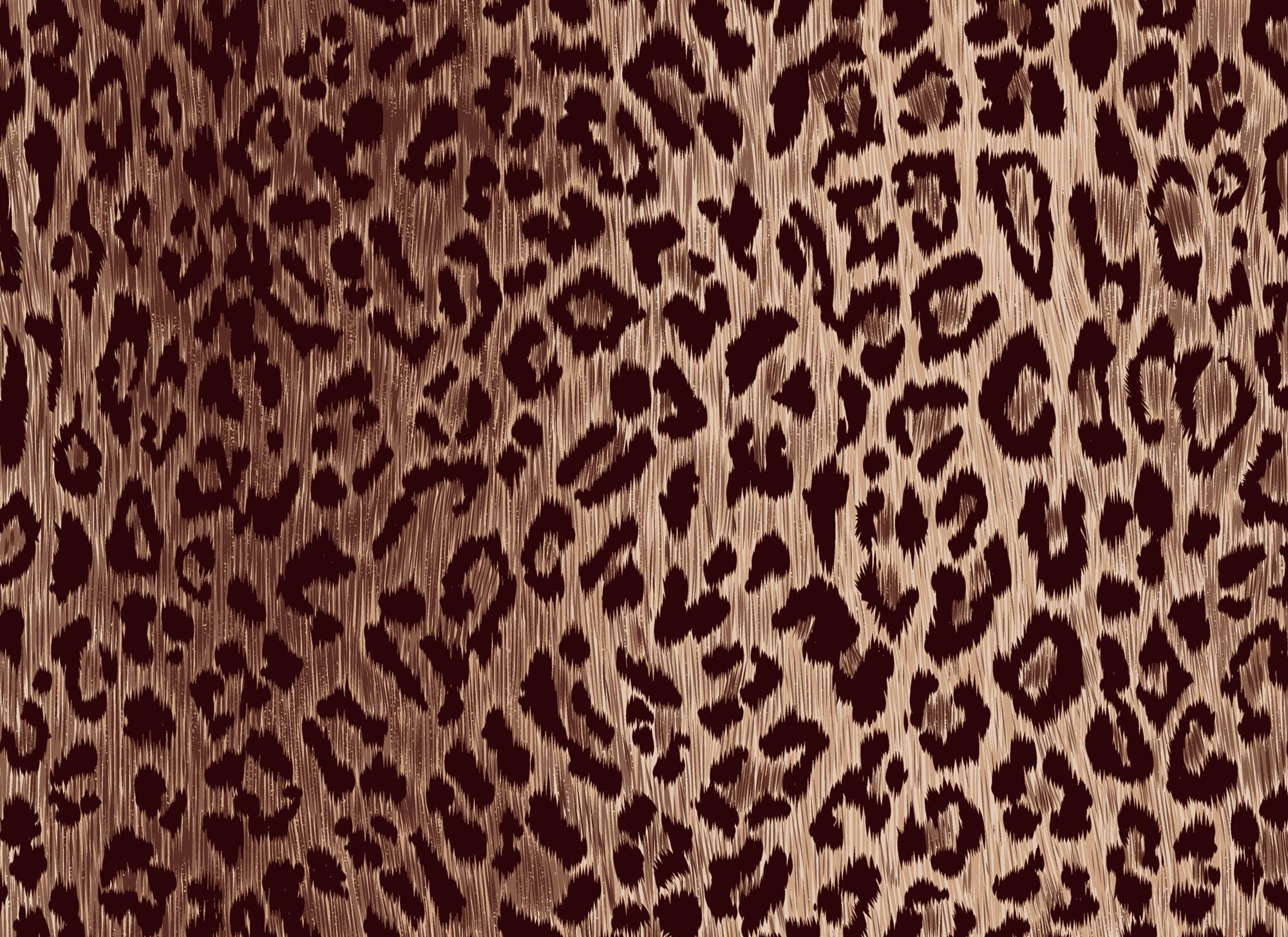 A RIXO classic, the designers pair this iconic print with all their hand painted prints, most noticeably on the Chrissy dress. The timeless Leopard print has far past making its and is now a wardrobe staple, surprisingly versatile and a print Orlagh and Henrietta "feel every girl needs". Wearable and definitive, the warm chocolate tones of RIXO's leopard print constructed in classic shapes such as our Moss blouse and Georgia skirt are the ultimate must haves.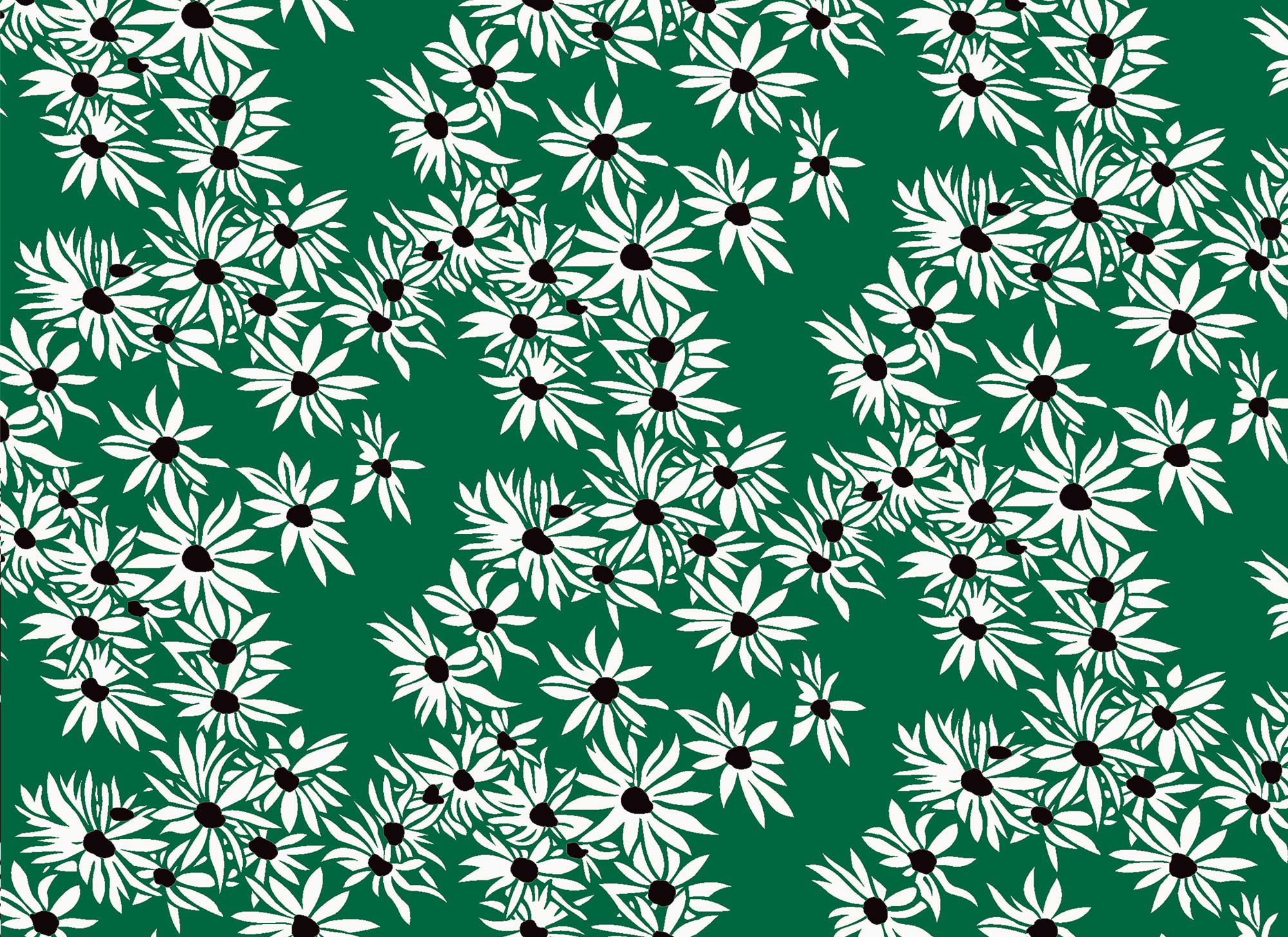 Here to put a spring in your step is the Daisy Dream print, serving up an eye-popping bouquet of fresh daisies. A stunning minty yet teal green is hand painted as a layer of fresh grass upon which wild daisy flowers have emerged. Inspired by barren meadows, this easy-breezy print has been constructed on the designers' favourite staple shapes and as well as a new mini Abigail with blouson three quarter sleeves.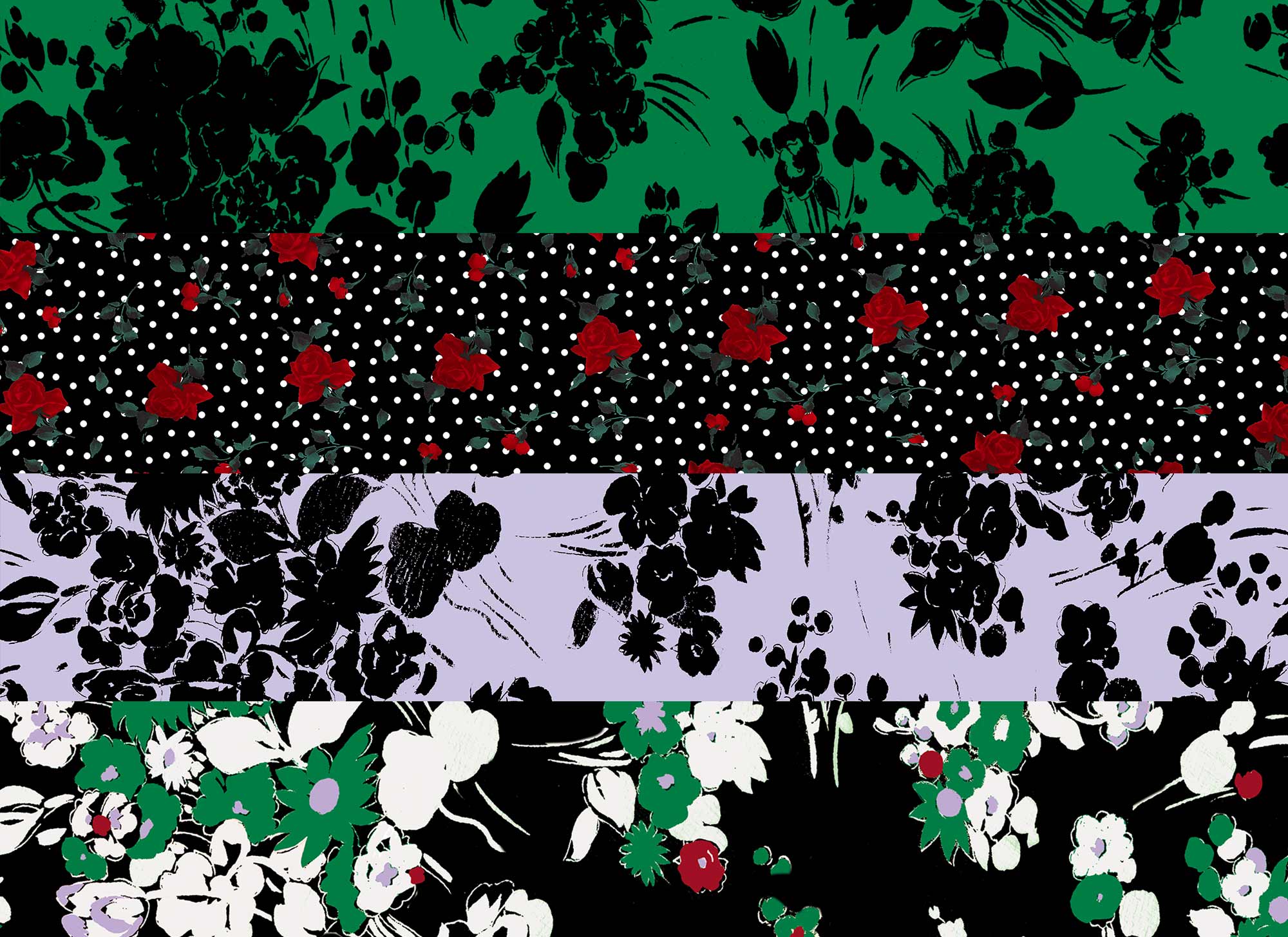 For Spring Summer 18, RIXO has served up an eye-popping bouquet of florals. Crafted in silk, their latest Abstract Floral print comes in a range of styles from the Sienna duster coat to the Naomi slip dress and Step skirt – "all aiding towards building a scene-stealing summer party outfit" the pair comment. From lilac to deep green and pops of red roses on a polka dot background this print will energise everything from your new season office to social and holiday wardrobe. Your 2018 fashion optimism should begin with bold blooms that are anything but prim, and RIXO's Abstract floral print is here to help you achieve exactly that.