Our favourite Scandinavian fashion house GANNI are famed for their fun, bold and instantly recognisable prints. From GANNI's leopard print dresses, to their feminine flowy skirts, the dreamy collections have been coming in hot from the Danish capital since 1999.  As the decades have past, we've seen an increase in luxury designers prioritising sustainability in the fashion industry and creating clothes to last.  Rewind a decade and dedicated CSR teams would have been thin on the ground, but nowadays we're seeing more and more designers turn their attention to the environmental effect that their business is having on the planet. Leading the way in the ethically responsible fashion sector is GANNI, with a team of five passionate individuals helping to make the brand as sustainable as possible through initiatives like offsetting carbon emissions and improving the supply chain's traceability. If you ever wondered if there was a sustainable fashion job for you, we have everything you need to know right here, as we sit down with Head of Responsibility and CSR at GANNI, Lauren.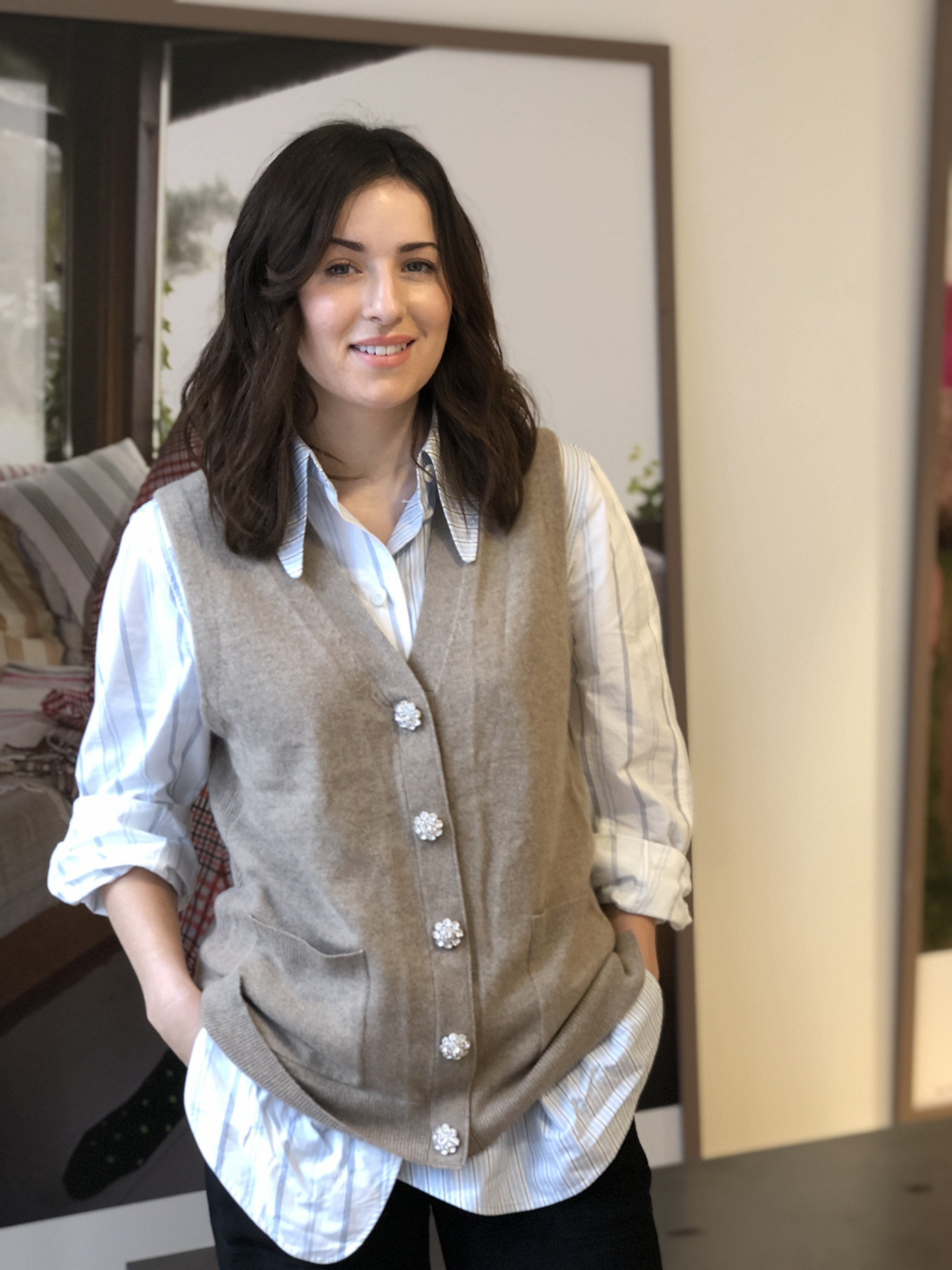 #1 How long has becoming environmentally responsible been a priority for GANNI?
Back in 2013 we hired our first CSR Manager, which was a pretty rare thing to do for such a small business, outside of production teams – especially in Copenhagen.  We were around 20 people in total at the time. It's always been an underlying concern. In 2018 I joined GANNI to build out a fully fledged team.
#2 What's the job of the CSR team is at GANNI?
The Responsibility team at GANNI currently consists of 5 people who are 100% focused on helping GANNI become the most Responsible version of ourselves. Our Founder, Nicolaj is the visionary and has his finger on the pulse of what new technology and innovations are out there and always puts forward some of the more outlandish ideas. So we can take a tech approach to changing the way we do things.
I head up the team and am responsible for the overall strategic direction. Pippa and Alicja work to ensure we're working with design and our sourcing team to switch to the most responsible versions of materials, alongside ensuring we meet our 3 global commitments on CO2, plastics and circularity. Soren has recently been appointed and his role focus is on supply chain traceability – we're working to reach 100% traceability in the supply chain.
#3 Do GANNI use recycled materials?
For our current SS20 collection, 45% of all textiles have a sustainable element being either certified, organic or recycled. Polyester makes up about 20% of our material mix and we have a goal that all polyester used going forward should be recycled, until we can find an even more responsible alternative to this synthetic material. We're happy that we've managed to ensure our swimwear is 100% recycled and we're actively working on the rest. We're prioritising post-consumer recycled polyester as that's much better than preconsumer, but of course post-consumer is more difficult to come by.
#4 Where are GANNI clothes made?
Right now, our production is 50% Europe, 50% Asia. The full list of countries we produce in is as follows: China, India, Italy, Portugal and a little in Spain and Romania.
#5 What has GANNI done to decrease the use of plastic?
In 2019, we signed the New Plastics Economy Global Commitment and reported on our plastic production and usage for the first time, you can read it here.  We work to eliminate plastic we don't need; Innovate so all plastics we do need are designed to be reused, recycled or composted; and circulate everything we use to keep it in the economy and out of the environment. We're proud to share we are progressing ahead of targets, and expect to meet the goals 4 years earlier by 2021.
In line with the commitment, we have removed 6 types of problematic or unnecessary plastic packaging for the business that account for 3.38% of all our plastics.
We have switched our e-commerce shipping bag to a post-consumer recycled & recyclable plastic bags, and our retail carrier bags to biodegradable and compostable. Together the packaging accounts for 24% share of all GANNI plastic packaging
We introduced reusable packaging solution Re-Pack to European customers on GANNI.COM. Over a 6 month trial period 21% of EU online orders were shipped in a Re-pack, saving 2,178 Tco2 of emissions and elimating 363 kg of paper and plastic waste.
Our main goal is to find suitable solutions for our biggest plastic contributor – the plastic polybag by 2023. Through our innovation project, the GANNI Lab, we will trial a reusable polybag this year.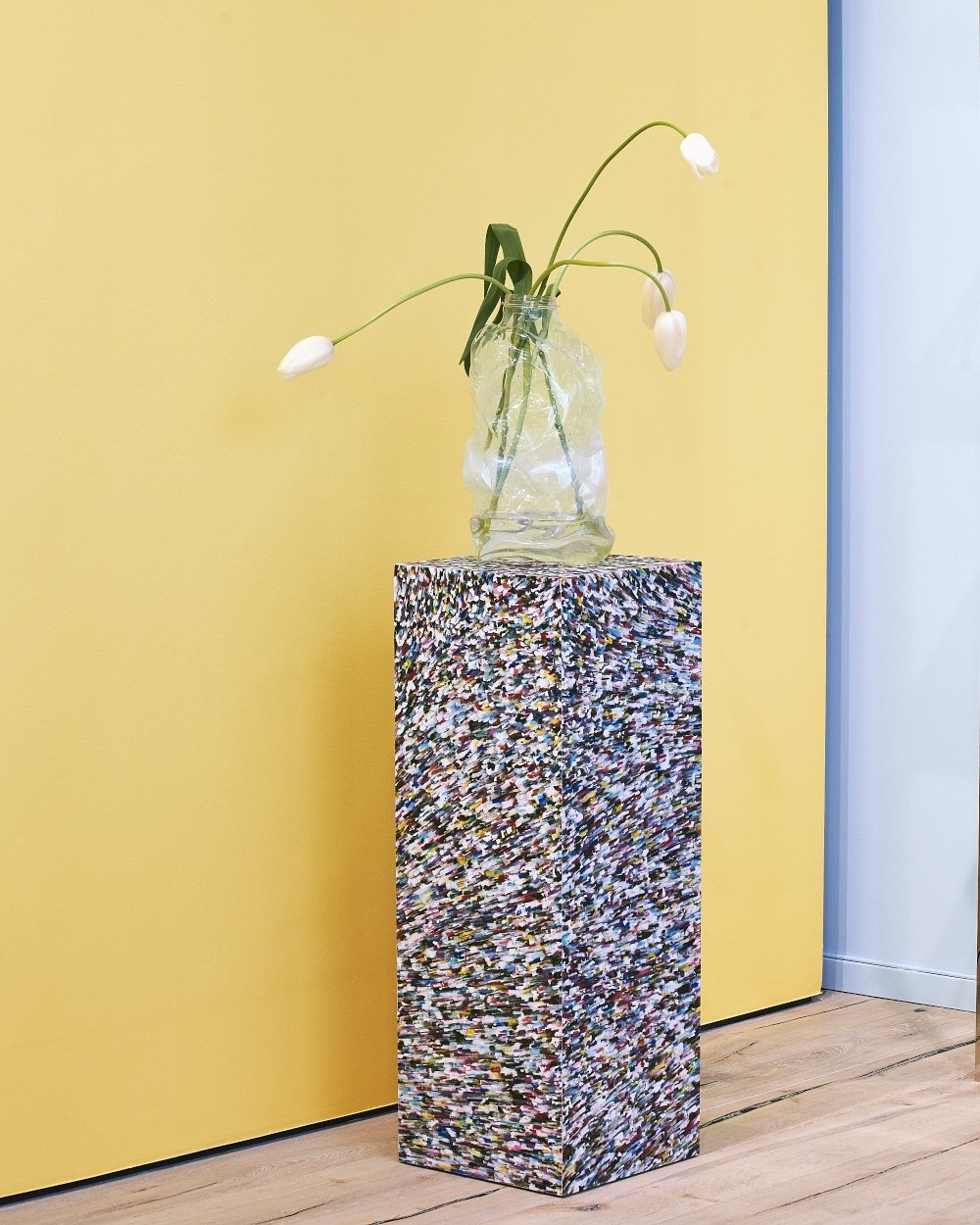 #6 What's your favourite sustainable piece from the collection?
I'm loving that we managed to get some of our key shapes like the pleated floral ruffle mini dress made in recycled polyester – it's still not the ideal solution but we haven't compromised on the design at all.