Whether this spring brings with it our freedom or continued restrictions, it's important to make sure our near-future is planned up in advance – and we're gearing up for a wonderful year filled with art.
This season at Coggles, we're reconnecting with the world of art – and we'd like to take a moment to champion our wonderful independent artists and local galleries here in the UK.
After all, it was the world of art that the UK turned to at a time where most of our habits were off-limits, and we don't plan on turning back.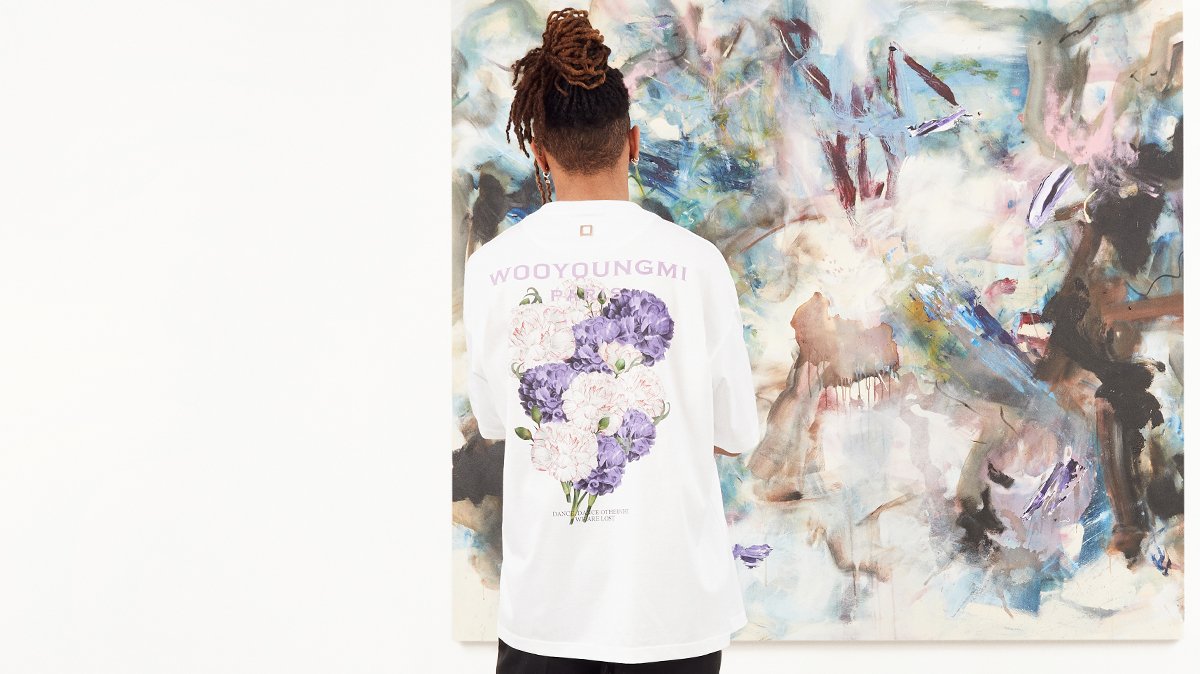 The Best Upcoming UK Art Exhibitions
Although exhibition dates are prone to shift, bookings may be required and opening hours may alter, we couldn't be more excited to reconnect with the world of art.
So, without further ado, here's a list of the Best Upcoming UK Art Exhibitions For Your 2021 Radar…
*In the case of further restrictions, most of the shows listed will be accompanied by a rich programme of online exhibition material, talks and virtual events*
James Barnor at Serpentine Galleries
From May 2021, London's The Serpentine will present a major survey of British-Ghanaian photographer James Barnor's works. Spanning across six decades, the esteemed career of Barnor is vast and spans numerous genres including studio portraiture, photojournalism and editorial commissions. 
This exhibition is the first major survey of Barnor's works. His work is renowned for major social and political changes in both London and Ghana. Capturing pivotal moments, political rallies, protests and social commentary – this exhibition is certainly one for your 2021 radar. 
Where? 
Serpentine Galleries, London, From May 2021
Ryoji Ikeda at 180 The Strand
Opening this May, Fact Magazine and The Vinyl Factory, in collaboration with Audemars Piguet Contemporary, will present a new Ryoji Ikeda exhibition in London's 180 Studios.
A regular hub for London Fashion Week – 180 The Strand is lending its subterranean spaces perfectly to the sound and light artist Ryoju Ikeda, whose work has never been showcased to this scale before.
His disorienting and immersive art invited viewers to immerse themselves in sound and light, taking them on a sensory journey through 180 Studio's wonderfully complex spaces.
Where?
180 The Strand, London, From May 2021
Aliza Nisenbaum at Tate Liverpool
Mexican born Aliza Nisenbaum is working on a special commission to celebrate Merseyside's NHS key workers for Tate Liverpool, which will go on public display in December.
Best known for her bright, large-scale portraits of community groups, Nisenbaum's Tate exhibition beautifully captures the stories of frontline NHS workers.
Where?
Tate Liverpool, Liverpool, Until June 2021 (awaiting gallery opening date from Tate)
Michael Armitage: Paradise Edict at Royal Academy of Arts
Michael Armitage is one of the UK's most exciting emerging young painters. Drawing inspiration from East African culture and folklore, Kenyan-born Armitage combines history, social commentary and fantasy with his compositions painted on the cloth made from the bark of Ugandan trees.
His work, which challenges cultural assumptions and explores history, politics and sexuality, will be shown alongside a selection of 31 works by six East African contemporary artists at London's Royal Academy of Arts.
Where?
Royal Academy of Arts, London, From 22 May 2021
Yayoi Kusama: Infinity Mirror Rooms at Tate Modern
This spring, Yayoi Kusama's Infinity Mirror Rooms will be arriving at London's Tate Modern. One of Kusama's largest installations to date, the installation is shown alongside Chandelier of Grief, a room that creates the dreamy illusion of a boundless universe of rotating crystal chandeliers.
On display for the first time – there will also be a small presentation of photographs alongside, providing historical context for the global phenomenon that Kusama's mirrored rooms have become today.
Where?
Tate Modern, London, spring 2021
Grayson's Art Club at Manchester Art Gallery
During lockdown, artist Grayson Perry received thousands of submissions to his popular Channel 4 TV series Grayson's Art Club. This spring, a curation of these submissions will be exhibited in Manchester Art Gallery.
With humour, pathos and imagination, the entries truly encapsulated life under lockdown and comprised a range of mixed media. From world-famous artists to 'first paintings since primary school', the exhibition is set to include works from both celebrities and the British public.
Where?
Manchester Art Gallery, Manchester, spring 2021
Paula Rego at Tate Britain
Known for her emotionally charged works – Paula Rego, now 86, will be exhibiting this summer at London's Tate Britain with her exploration of love, loss and human relationships.
Throughout her esteemed career – Rego has tackled many sensitive and often politically charged issues within her beautiful artworks and has undoubtedly revolutionised how women are represented.
This exhibition will tell the story of Rego's extraordinary life, highlighting the personal nature of much of her work and the socio-political context in which it is rooted.
Where?
Tate Britain, London, 7 July – 24 October 2021
Ad Minoliti at BALTIC Centre for Contemporary Art
Using feminist and queer theory to generate alternative interpretations of art – Ad Minolti's exhibition at Gateshead's BALTIC will be their largest exhibition to date.
Spanning across painting, design, architecture and visual language, the exhibition will be truly immersive and is set to reimagine the space through the idea of landscape.
Where?
BALTIC Centre for Contemporary Art, Gateshead, Date TBC
Matty Bovan at Yorkshire Sculpture Park
From late October 2021, British Designer and firm London Fashion Week favourite Matty Bovan will take over Yorkshire Sculpture Park's Bothy Gallery for an immersive and participatory art installation set to raise timely questions about identity and who controls it.
Blurring the lines between sculpture, fashion and photography; visitors are invited to engage with the artwork and construct a new self-image that will be documented in a unique way.
"Over 95 million images are posted on Instagram every day, owned by Facebook, whose terms state that the user grants 'non-exclusive, fully paid and royalty-free, transferable, sub-licensable, worldwide license to use their content"
Where?
Yorkshire Sculpture Park, Wakefield, From October 2021
Jadé Fadojutimi at The Hepworth Wakefield
British abstract artist Jadé Fadojutimi's works are known for their beautiful complexity and depth. Fadojutimi has picked up international acclaim in recent years for the emotional landscapes present within her beautiful paintings.
Beautiful, bold and energetic – an intricate exploration of her own identity and the current social and cultural environments will be explored through her exhibition this winter at Wakefield's The Hepworth.
Where?
The Hepworth Wakefield, Yorkshire, From 20 November 2021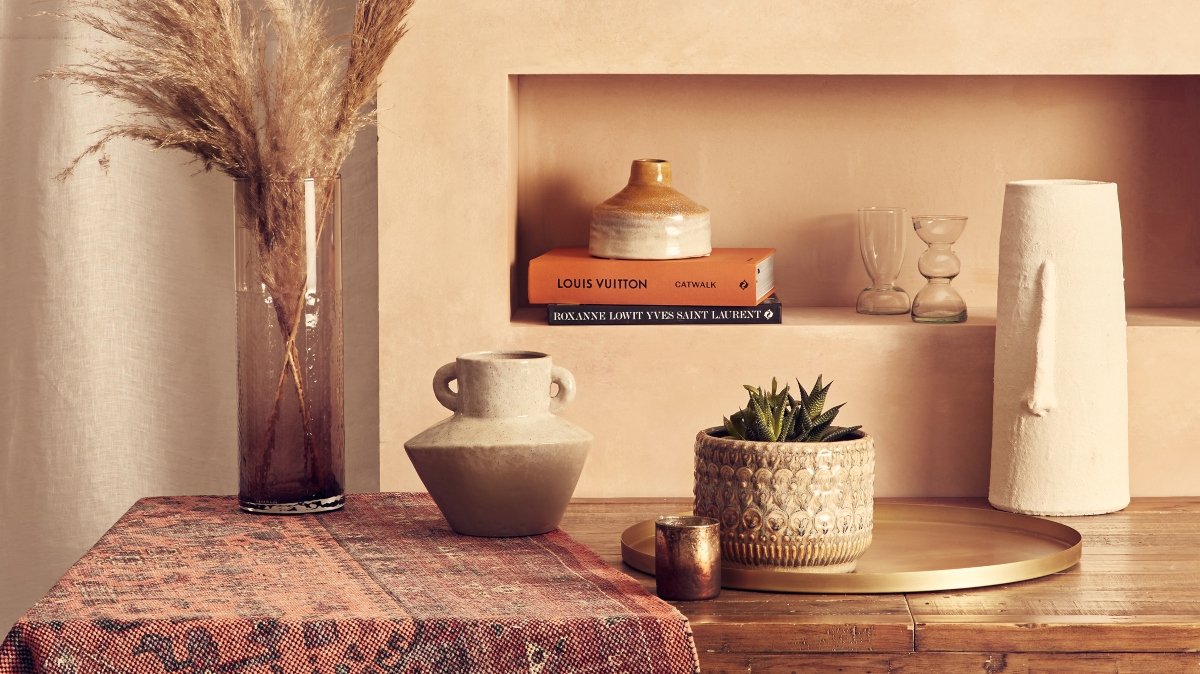 This season we're seeing rustic artisanal homeware transform our homes into a Mediterranean dream. Think warm, sun stained colour palettes and raw textures. Here is everything you need to know to transform your home into an artisanal haven, afterall mi casa es su casa!