As we spend a little more time indoors, sprucing up our homes may be something of a priority rather than a novelty. Not only that, but we've migrated into a new season, meaning there's no better time to give your interiors an update.
As much as we're still big fans of minimalistic Scandinavian design, this season we're seeing rustic artisanal homeware transform our homes into a Mediterranean dream. Think warm, sun stained colour palettes and raw textures. Here is everything you need to know to transform your home into an artisanal haven, afterall mi casa es su casa!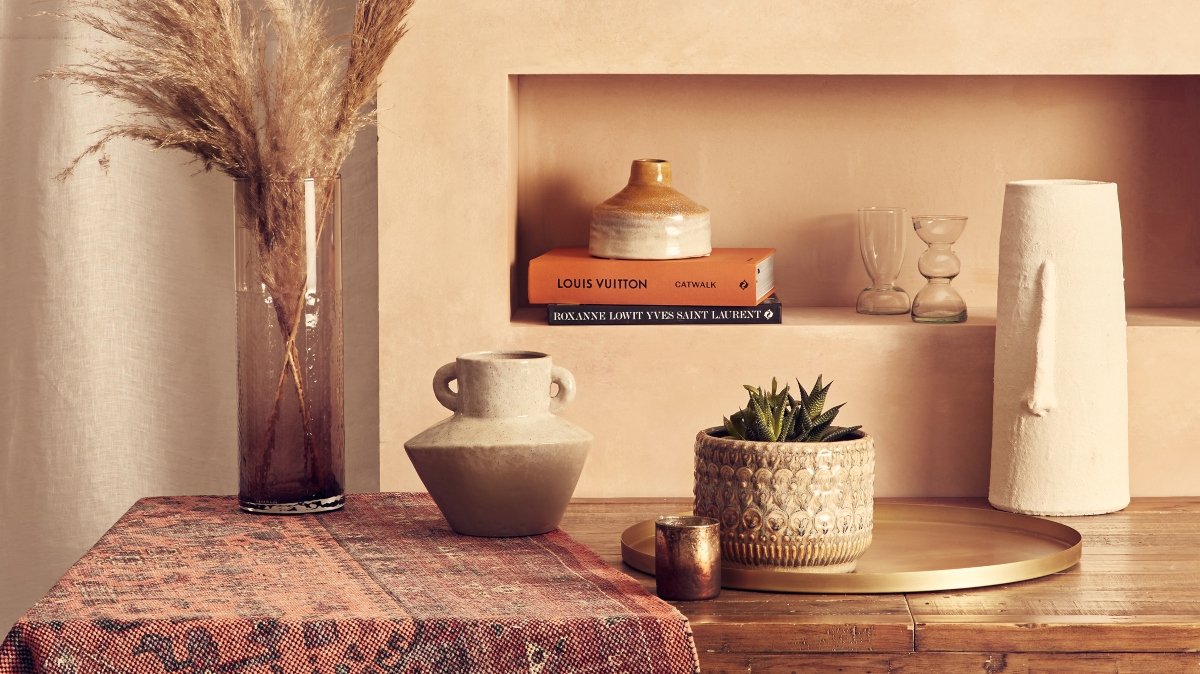 #1 What is artisanal interior design?
Artisanal interior design is simply creating a unique handcrafted aesthetic in your home. Whether that's by your choice of furniture, textiles or accessories, the appeal of artisanal style is that each element of your interiors will have a story to tell.
Artisanal homeware can have a raw and unpolished feel which demonstrates the special care and craftsmanship behind the piece. Here are the things to look out for when choosing your artisanal homeware…
#2 Colour Palette
Nailing the colour palette is essential when picking your artisanal homeware and creating that rustic look. Sticking with warm golden colours and earthy browns in fabrics, decor and accessories will ensure that you achieve a golden hour glow. Choose from a selection of soft furnishing and accessories from Bloomingville in terracotta hues for instant bohemian ambiance.