If you're wondering where to go on your summer holiday this year but lacking some destination inspiration, then look no further. Our favourite Italian fashionista Hues of White is here to give you some serious wanderlust as she shares her top Italian destinations to visit. Read on for some Italian hidden gems, picturesque scenery, exquisite cuisine and minimal tourists.
More often than not, when it comes to Italian destinations to visit during the warmer months, your usual hot spots will come to mind. Florence, Rome, Venice all such beautiful destinations with picturesque surroundings and not to mention the overcrowding and twice as expensive pizza's. But there are many hidden destinations that are just as beautiful and not quite yet discovered by the hungry tourists that a lot of the Italians will flock to during their summer months of June‐August. 
Tropea, Calabria 
I'm starting with my beautiful home town of Calabria. Both my parents are from this beautiful southern scenic region. The Italians call this "their hidden gem" as you won't get anywhere near as many tourists.  We live about 1 hour from Trope, and more often than not it's avoided by tourists. It's full of picturesque little side streets and amazing restaurants where a large pizza that could fill my little family of 4 up for no more than 10 euros! It's my favourite place to visit, and we tend to do day trips here and finish off with the best kind gelato that overlooks the beautiful castle.
Puglia
Puglia is situated about 1 hour and 45 minutes from my dad's hometown of Andreotta, Calabria. One thing I always remember him saying is that the buildings are like no other in Italy and he's right! It looks like an image straight out of my one kids little fairy‐tale books. White buildings with pointed rooftop thatches builds this scenic village and the views from the beautiful belvedere are some of the nicest views you will get of this pretty village. Puglia is great to stay for a week, and just do nothing but relax and eat as much good real Italian pasta as you want.
Pizzo, Calabria 
If you are looking for a beach destination in southern Italy than Pizzo is for you. Not too far from our local airport Lamezia, It's the seaside town of Calabria and you will mainly find locals here (there is also some really good fresh fish to be had). There are lots of historic attractions for you to visit (Chiesetta di Piedigrotta and the renowned Tartufo di Pizzo the famous chocolate truffle icecream). These Italian streets own Pizzo are super small but worth a walk around to admire the pretty picturesque streets we so often dream about. There is also a small little harbour you can enjoy an ice‐cream or two and if you get bored its only 20 minutes from the beautiful town of Tropea, my favourite place to visit. 
Bologna, Emilia‐Romagna 
And finally one place I haven't yet been to but dream about is the pretty picturesque town Bologna. Famous for its Lasagne and Tortellini, which is by far my favourite Italian pasta! It's a lively historic town located in the north of Italy and is largely known as one of the most underrated historic towns of Italy. If you fancy doing a Roma trip, but the large tourist crowds put you off, then this trip is for you. The food here is said to be one of the best and rich with decent food markets for you to shop and enjoy. You can enjoy the historic Piazza Maggiore where you can find the famous Basilica di San Petronio and it's very much next on my city break list!   
What to Wear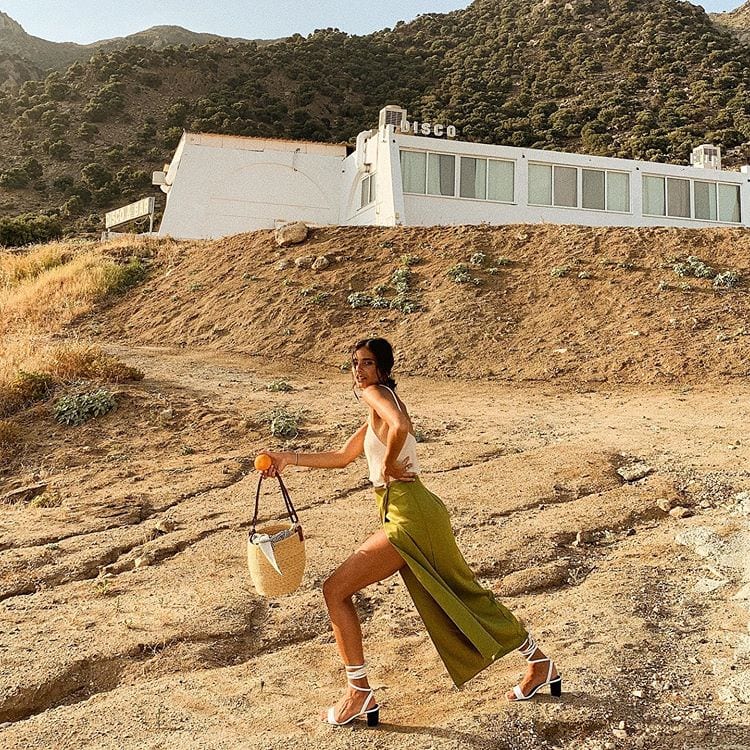 Wherever you go in Italy, the women love to dress. Whether it's to church or the supermarket think dresses with patterns and pops of colour. Here are some of my top picks.