Mulled wine, nowadays seems to be the go-to wintery drink that many reach for as the temperature drops. But we have forgotten about the classic alcoholic beverages our elders enjoyed around this festive season. For some, the idea of making a cocktail is a time consuming, and often messy arrangement. However, at Coggles we have found you some simple classics with some extra tastes and twists to revitalise your taste buds this season, with minimal effort and ingredients…
Shake and serve in style with some of our favourite cocktail glasses and accessories from Nkuku, Broste Copenhagen, LSA  and more …
Wintery White Margarita
For a winter's twist on a summer classic, add egg whites for that smooth and creamy effect.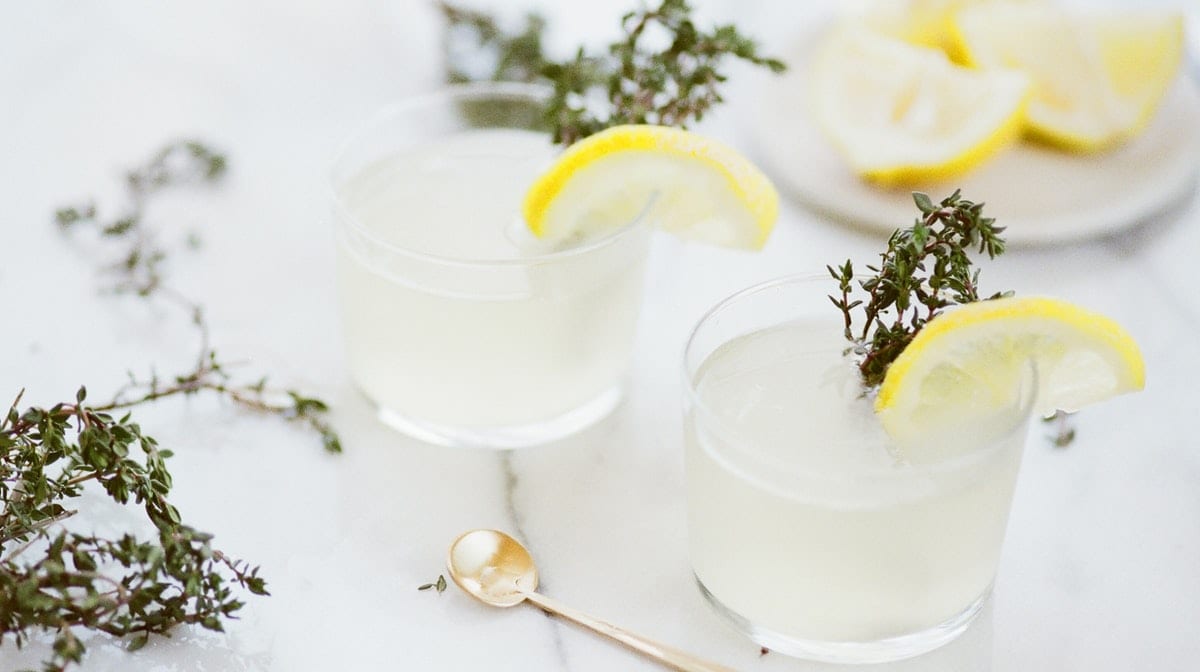 Ingredients:
1 oz reposado tequila
1 oz mezcal (like Del Maguey Vida)
1 oz lime juice
¾  oz syrup
1 egg white
Handful of ice
Directions:
Put all ingredients into a cocktail shaker and shake together without ice
Then add ice and shake again
Strain into a coupe glass and serve up with a salted rim.
Hot Peppermint Cocoa
Much more than just a minty hot chocolate. This winter drink has a kicking surprise.
Ingredients:
1 oz peppermint schnapps
¼ oz creme de menthe (peppermint liquor)
½ oz dark creme de cacao (alcoholic chocolate liquor)
6 oz hot chocolate mix of your choice
Whipped cream
Chocolate shaving or small chocolate sprinkles
Directions:
Tip the liquors into a warm mug, cup  or Irish coffee glass. Preheating the mug will help your drink stay warmer for longer.
Add some hot  water to your hot chocolate mix to turn into a liquid and add to the liquors. Stir well to ensure no lumps.
Top with whipped cream and garnish with shavings or chocolate sprinkles
Apple Cider Mule
A festive taste to a popular drink, the apple cider mule is a real treat for your tastebuds…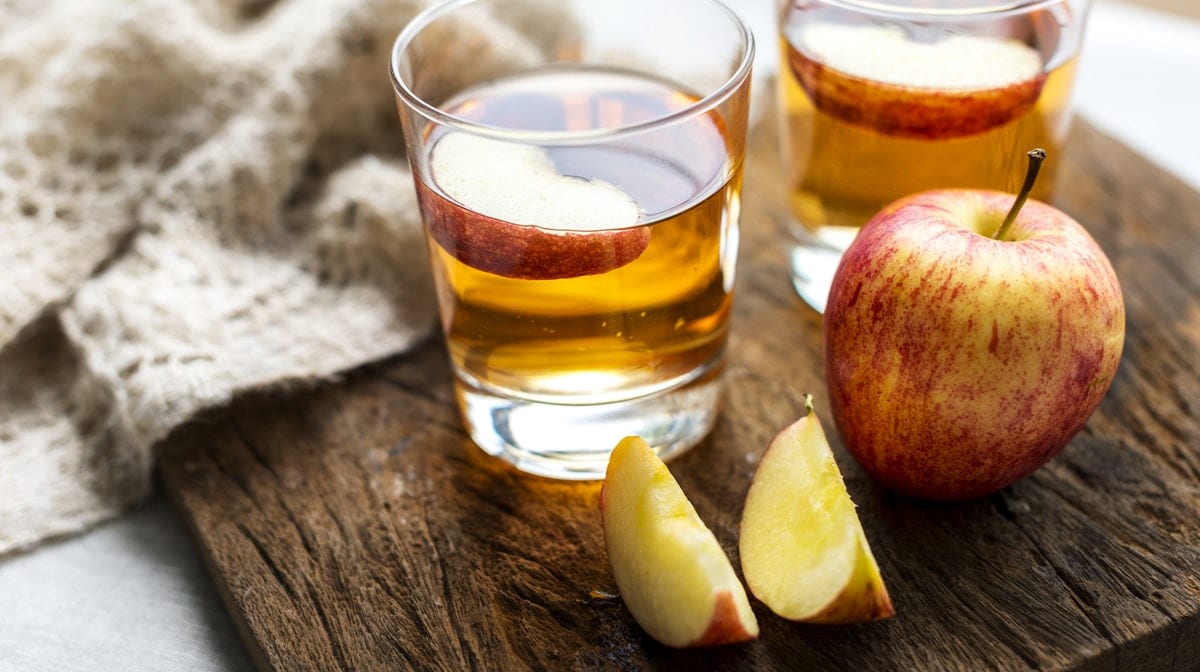 Ingredients:
2 oz vodka
1 oz ginger beer (or ale if you like less fizz)
1 oz sparkling cider (flavoured or unflavoured, to your taste)
Sliced apple
Cinnamon sticks
Ice
Directions:
In your glass or mug, pour the vodka, ginger beer and cider over some ice and stir well.
Add more ginger beer to taste or to fill the glass if needed.
Put in your slice of apple and cinnamon stick
Leave for a couple of minutes to infuse before drinking.
Snowballer
A winter cocktail most grandparents will remember, the snowball is a classic winter cocktail sure to revitalise your tastebuds.
Ingredients:
2 oz brandy of your choice
1 oz syrup
1 egg
Splash of ginger ale to taste
Maraschino cherry
Directions:
Pour together the brandy and syrup into your cocktail shaker and then add the egg.
Fill the shaker with ice and shake well. Ensure that the egg has been properly mixed.
Strain into an ice-filled glass. Many use a collins glass or something similar.
Add a splash of ginger ale to taste and gentle stir in.
Top with a maraschino cherry for decoration
Gingerbread Eggnog
A perfect evening drink for those winter nights in front of the fire…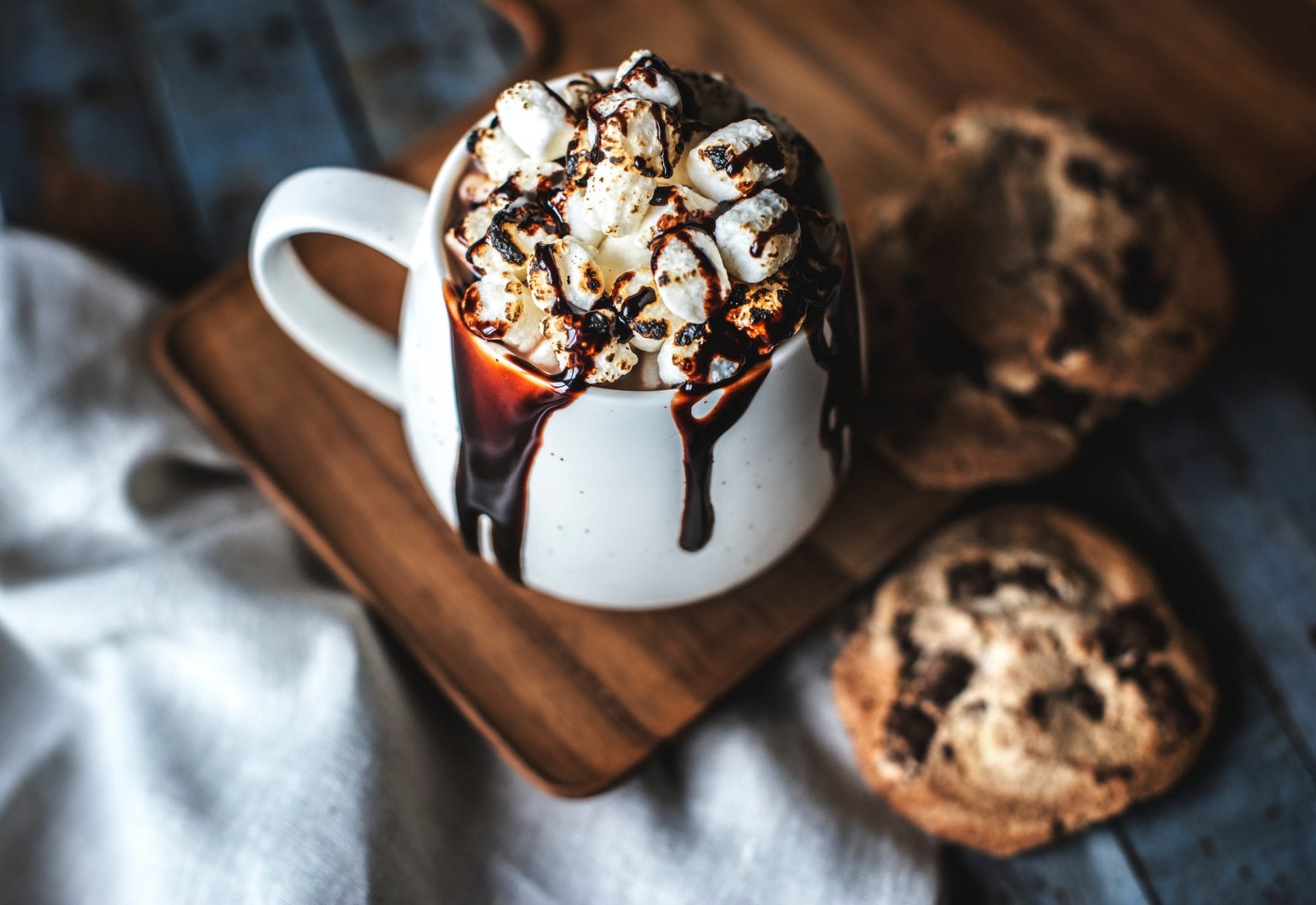 Ingredients:
½ oz eggnog liquor
½ oz vodka of your choice
½ oz Kahlua
½  tbsp cinnamon sugar
1 -2 tbsp molasses / liquid treacle (more for decoration)
Pinch of ground ginger
Whipped cream or marshmallows for decoration
Directions:
Fill your cocktail shaker with ice and pour over the eggnog, vodka, kahlua, molasses / treacle, and ginger.
Shake well to blend and stir to ensure no clumps.
Wet the rim on your cocktail glass and dip into cinnamon sugar for decoration.
Pour the mix into the cocktail class and top with whipped cream or marshmallows and drizzle with molasses for decoration
Cranberry Mimosa
A festive drink for the winter season full of bubbles and fruity tastes.
Ingredients:
2 tbsp white sugar
Half a lime
2 oz of cranberry juice
2 oz champagne, or amount to taste
Handful fresh cranberries
Toothpicks
Sprigs of fresh rosemary
Directions:
Skip step 1 & 2 to make without decoration.
In a bowl, squeeze the lime to create juice. In a separate bowl, line the bottom with a thin layer of sugar.
Pick up your champagne flute glass and lightly dip in juice and then in the sugar for decoration.
Pour in the cranberry juice first and top up the glass with champagne.
Pierce a few cranberries onto a toothpick and serve with rosemary and cranberries balancing on top of the glass.
Caramel Irish Coffee
Offering a fun twist on the day-to-day pick me up coffee, the hot caramel cocktail is sure to get you in the festive mood.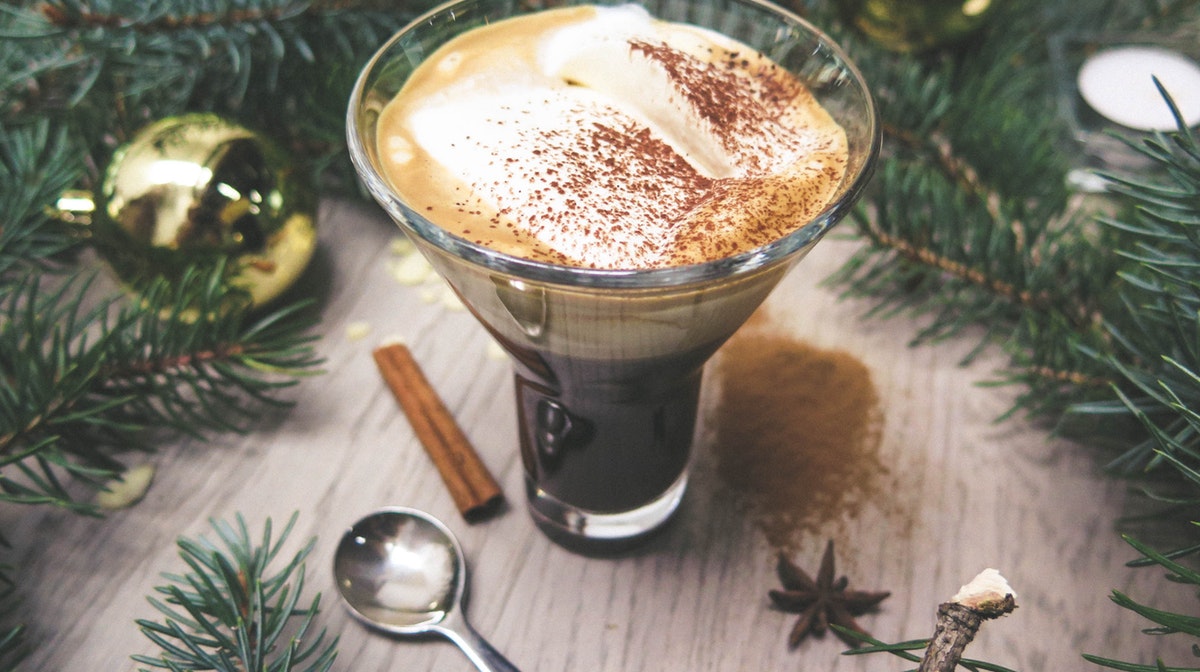 Ingredients:
1 oz Irish whiskey
1 oz Irish cream (i.e Baileys)
2 ½ oz of freshly brewed coffee
1 oz butterscotch schnapps
Whipped cream
Caramel syrup or sauce
Directions:
Preheat an Irish coffee glass or a mug of your choice by filling it with hot water. Once warm, tip out.
Mix together the Irish whiskey, Irish cream and butterscotch schnapps in the warm mug/glass
Once mixed, filled with the brewed coffee and stir well.
Top with whipped cream and drizzle with caramel for effect
Serve in style …