Arguably our favourite show from day two of LWFM, the backdrop to Nicholas Daley's S/S20 collection was an East London 12th century church, St Mary at Hill. Infusing two of almost every Fashion Week goers favourite things, music and of course fashion the show was named Astro Black and was a treat for all senses. The collection and performance that ensued was inspired by the pivotal African- American jazz group Sun Ra Arkestra of the 1950's and their influential LP, Astro Black. The S/S20 collection featured hints of yellow check, stripes, utilitarian waistcoats and tie dye all styled with a selection of hats.
Inspiration
The inspiration behind the theme of Nicholas Daley's collection were conveyors of the free jazz movement, Sun Ra who challenged the status quo of not only jazz, but music in general. Voicing their views for black civil rights, they were key instigators for change, and their viewpoint on afrofuturism continues to influence to this day. 
Sons of Kemet
Nicholas' interplay of music and style continues through his collaborations with the most exciting musicians from the UK jazz scene, this season working with award-winning avent-garde jazz group Sons of Kemet. Nominated for the 2018 Mercury Prize, Sons of Kemet won UK Jazz Album of the Year in 2019 and took to the runway during Nicholas' show. Aligning perfectly with the collection, the bands high energy performance had guests and runway models on their feet by the end of the show.
Performance & Collection
Setting the scene for the compelling performance ahead was a single saxophonist walking the runway whilst playing an infectious jazzy rhythm, all to the tune of the church organ. Once the saxophonist had finished his lap he made his way into the middle of the runway where a drum kit and other jazz band instruments awaited. During the show more and more members of the band made their way to the middle of the stage as the collection was presented. We saw a plethora of utilitarian details in tones and shapes, vertical stripes and tie dye. From the crochet detailing of the bags and vests, to the shell accessories, Daley's attention to detail was impeccable. Speaking after the show, Nicholas Daley also revealed that the collection had all been made here in the UK.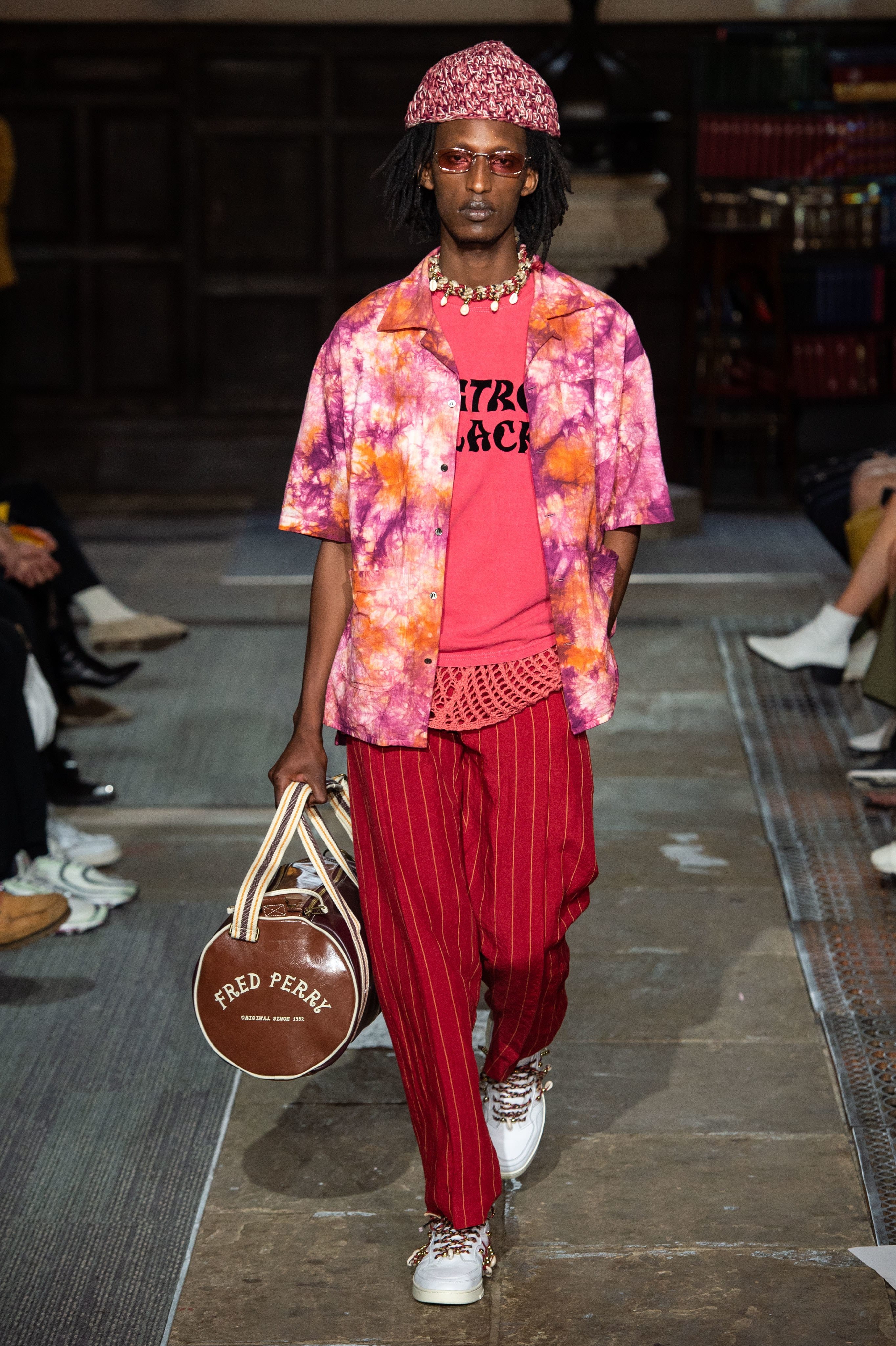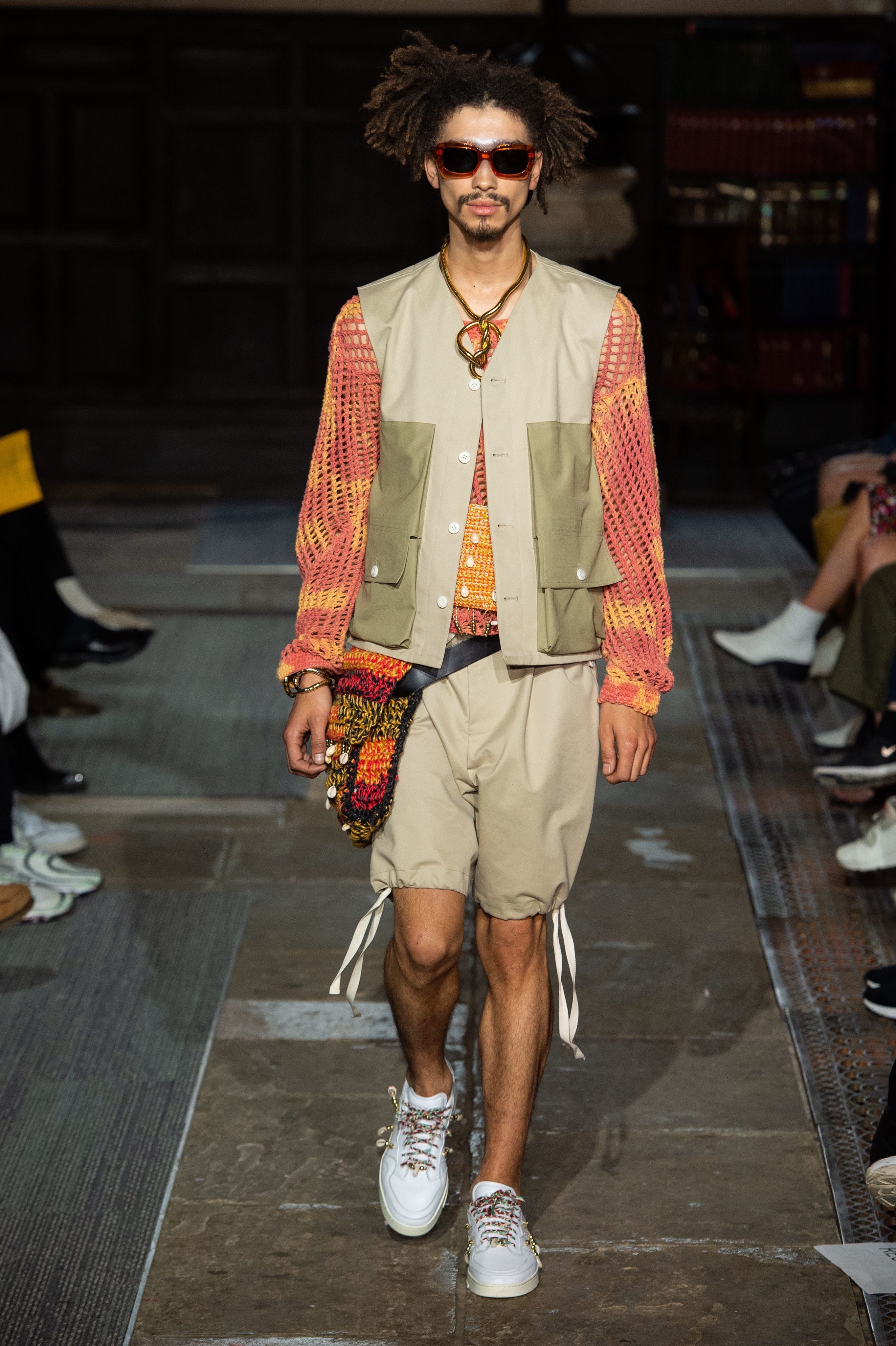 Catching up with the talented designer at the Designer Showrooms, Nicholas thanked us for the support and explained how he was ready to go and catch up with his friends to celebrate their birthday after a crazy few days at LFWM. Speaking about the show, Nicholas said: "Not everyone is going to like my collection but I wanted to achieve a fun vibe and make the show an experience with good energy." Which he most definitely achieved.