2019 is coming to a close, and what a year it's been. The Royal family gained a new prince with the birth of Archie Windsor, and we sadly lost fashion royalty in the passing of Karl Lagerfeld. From the rise of the sustainability movement to the legalisation of same-sex marriage in Taiwan, 2019 has been a year for progression not only in culture but also in fashion. When it comes to our sartorial style we've seen some trends resurface and some starting to gather dust, check out our round-up of the fashion moments of the year for all this years highlights.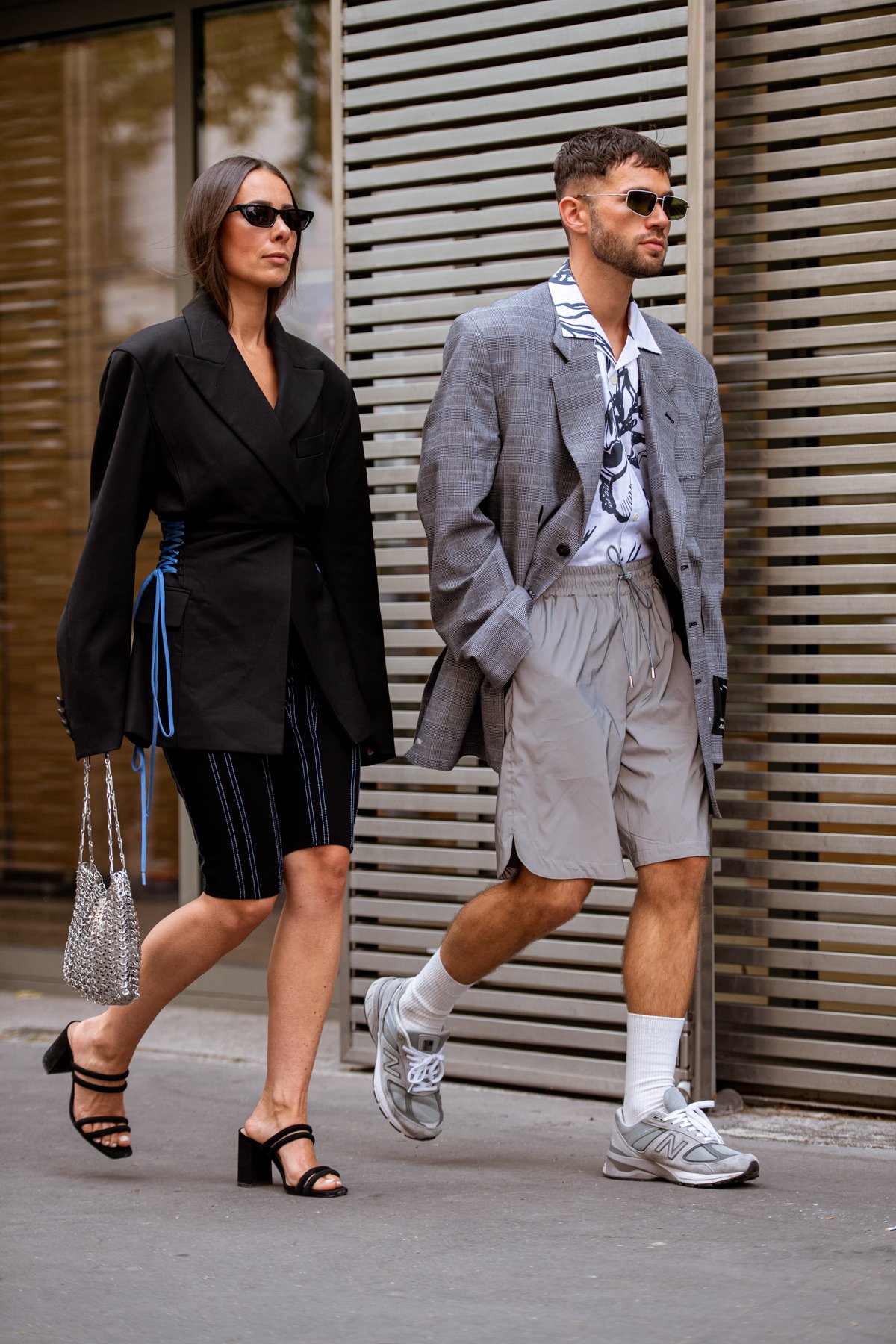 #1 90's Revival
This year we've seen stand out trends from the 90's resurface and we're big fans of the marmite fashion decade. From slip dresses and performance sneakers to ugly sandals and crop tops, 90's fashion is a hit. We've seen influencers at fashion week, celebrities and designers all taking on the 90's trend. The decade has well and truly influenced our style this year and we can see it continuing through to 2020.
#2 The Year of Bottega
2019 was a HUGE year for Bottega Veneta. Since the appointment of Daniel Lee as Creative Director in 2018, the brand has had an incredible response from celebrities, influencers and editors, with the signature slouchy bag making a real impact. Fast forward a year and Bottega has sky rocketed in popularity, with the luxury Italian label specifically winning at the accessories and footwear game. The Fashion Awards in November only confirmed this when they bagged three of the evenings most prestigious awards, including Accessories Designer of the Year and British Designer of the Year.
#3 The Sustainability Movement
According to a study by Lyst, there were around 27,000 searches for sustainable fashion per month in the year 2019. We've all broadened our knowledge through the heightened publicity of sustainability, with spokespeople like Greta Thunberg representing and leading the future generations. TIME magazine even awarded her with Person of the Year status. More and more we're seeing sustainable collections from both high street and luxury labels, and none more than Bethany Williams. Receiver of the British Emerging Talent in Menswear at The Fashion Awards, her collections are entirely made with recycled materials as she continues to focus of sustainability. The award celebrates the designer for making a real impact globally on the menswear landscape.
#4 Tiny Bags
It wouldn't be a fashion moments round-up if we didn't mention the tiny bag trend that swept the fashion world in 2019. This year Lyst reported that the average surface area of a handbag had shrunk by 40%. With brands like Jacquemus, by FAR and Shrimps leading the way for the trend we just can't get enough of them. With fashion's A-list all big advocates, we saw tiny bags on and off the catwalk.
#5 The Rise of the Scandi Influencer
Scandinavian style has always been big on the fashion scene. Known for it's minimalist and neutral tones, the aesthetic is very pleasing to the eye. However this year, Scandi style has well and truly been shaken up. With bold prints, colour combinations and shapes we've loved the revival of scandi style. Demonstrating how to nail the look, we've all been lusting over how the Danish influencers style their looks, in turn taking them from social media influencers to cover stars. You won't find a FROW that doesn't feature one of our favourite Danes, Emili Sindlev, Jeanette Madsen or Thora Valdimars.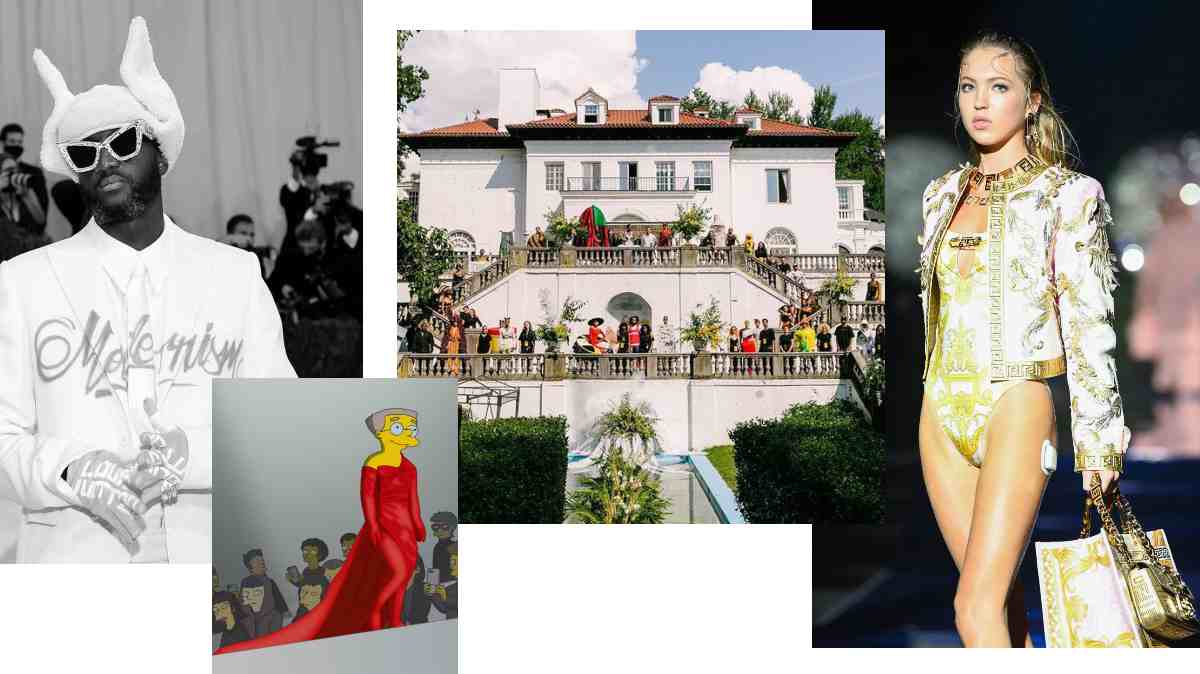 With 2021 breathing new life into fashion, we saw a world of colour, creativity and celebration. Here are some of the biggest fashion moments we had to talk about...
#6 The Passing of Karl Lagerfeld
During AW19 London Fashion Week, the news broke that creative genius Karl Lagerfeld had sadly passed away at the age of 85.  Karl who significantly contributed to some of the worlds most prestigious designer brands such as Chanel, Fendi and Balmain was described as a true visionary, and an icon as the fashion world mourned the loss of the talented creative director.
#7 Viral Moments
Last year was full of viral moments in fashion, from Meghan Markle and Prince Harry's wedding to Pope Rihanna blessing us all at The Met Gala, and this year we haven't been disappointed either. Take a look below at some of our favourites.
Viktor & Rolf's 'Meme' Couture Gown
J Lo Versace Jungle Dress at Milan Fashion Week
Gigi Hadid and French Youtuber Marie S'Infiltre at Chanel
AMA's Lizzo Valentino Mini Bag
#8 Streetwear
If 2018 was all about athleisure, 2019 was most definitely all about 'streetwear'. Merging luxury and sportswear, we're spending more money on sneakers and sweaters and becoming far more relaxed and casual in our dress codes. We've seen less formal looks and more androgynous dressing throughout fashion months, with sneakers and cross body bags galore.
Insights – Lyst.co.uk  The Year in Fashion.