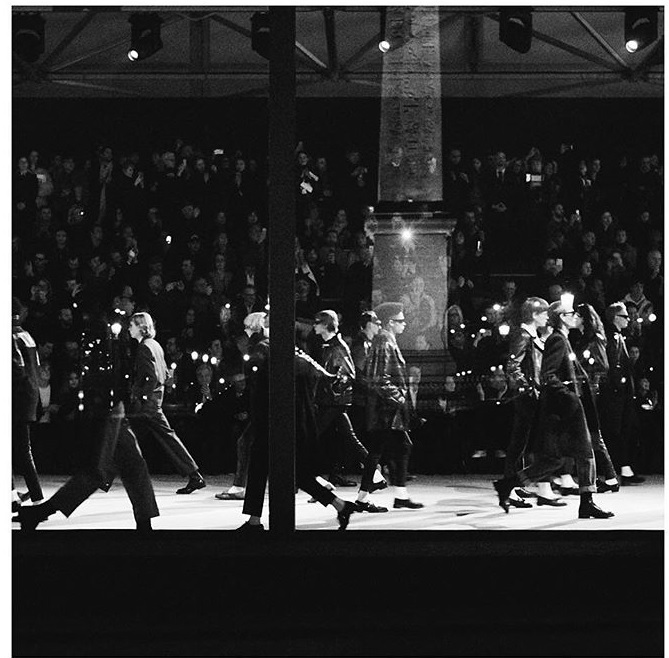 Taking inspiration from what we saw in London, Paris and Milan we've put together your go-to guide of all the trends you'll be seeing on the high street, online and taking over your Instagram feed. From puffer coats and pops of colour to floor length scarves and bovver boots, fashion month did not disappoint.
#1 JACKETS
LEATHER
Present at Paul Smith, Givenchy, Fendi and Dolce to name a few, leather in dark black and grey tones were popular on the runways. In true Terminator style, both long with waist ties and classic biker style jackets will be popular in AW/19 menswear fashion.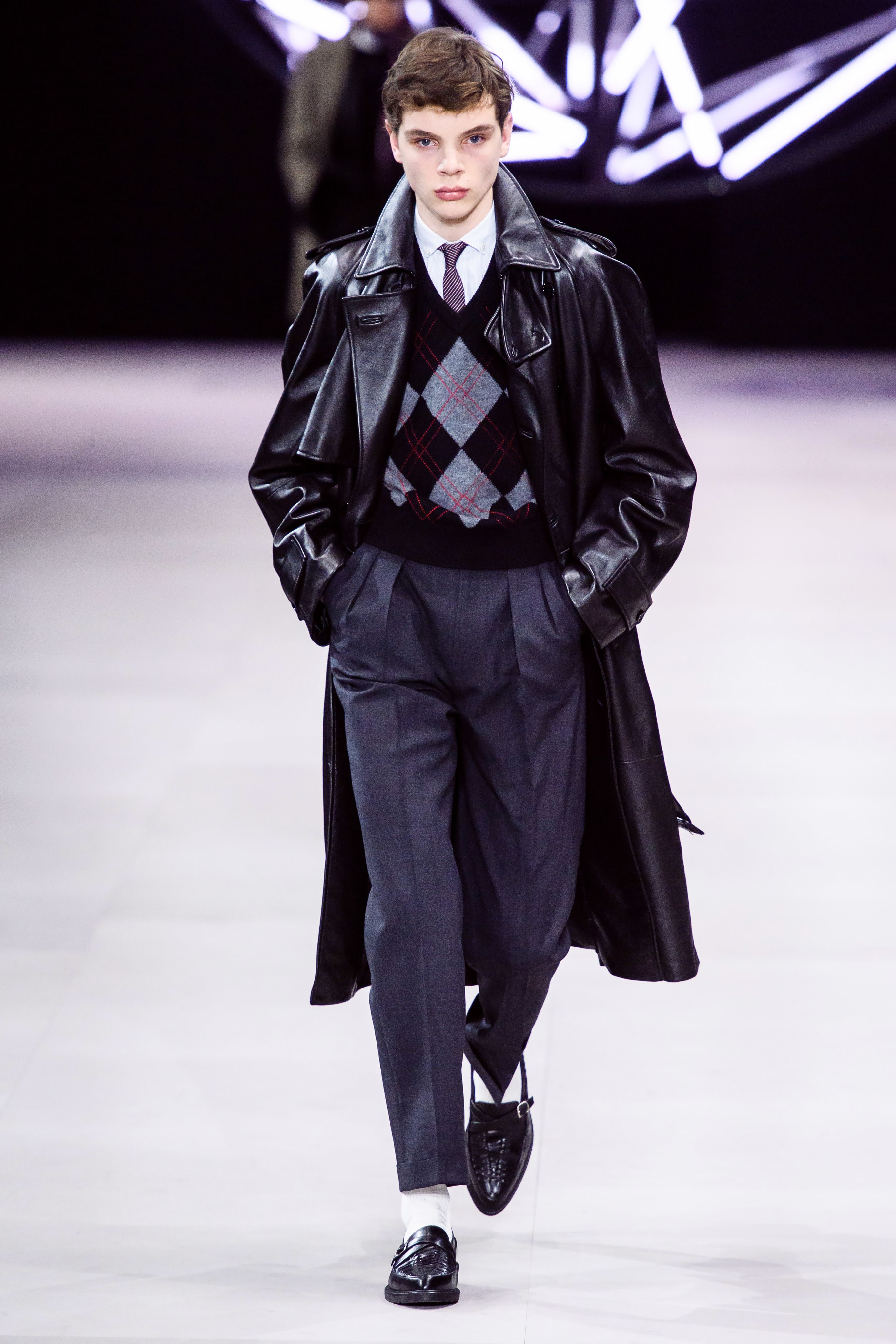 TRENCH
A staple jacket for the (almost certain) autumn showers, but also a great jacket to layer underneath, the trench was a big hit at fashion month. In a variety of neutrals and in an oversized style, the trench was seen noticeably at Neil Barrett, Dior, Hermes, Celine and Valentino.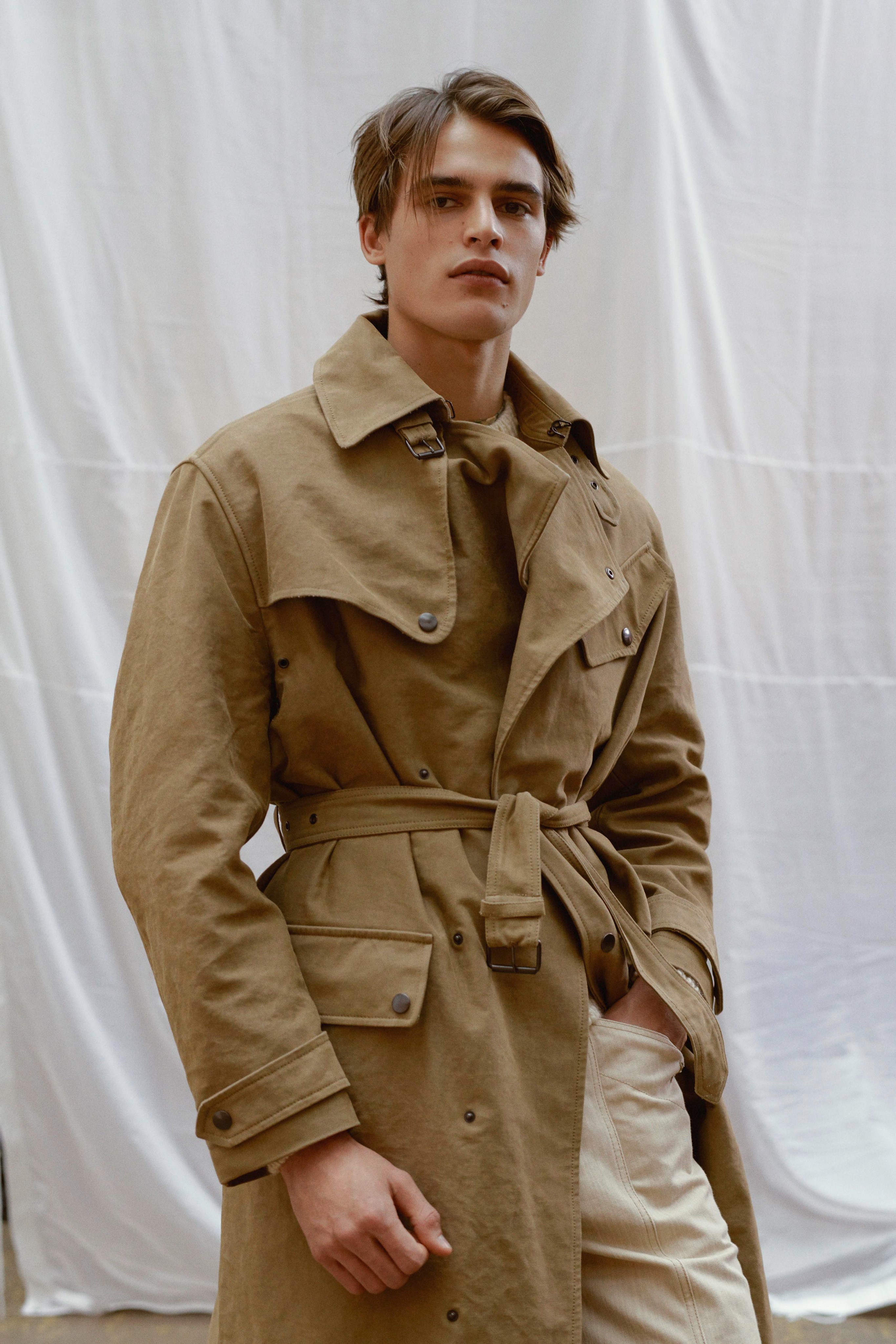 PUFFA
A revival of the 90's puffa is upon us. This year we'll be inundated with oversized and long line puffa's in all colours of the rainbow. Practical for warmth the super on-trend puffa jackets were seen at almost every AW/19 menswear show.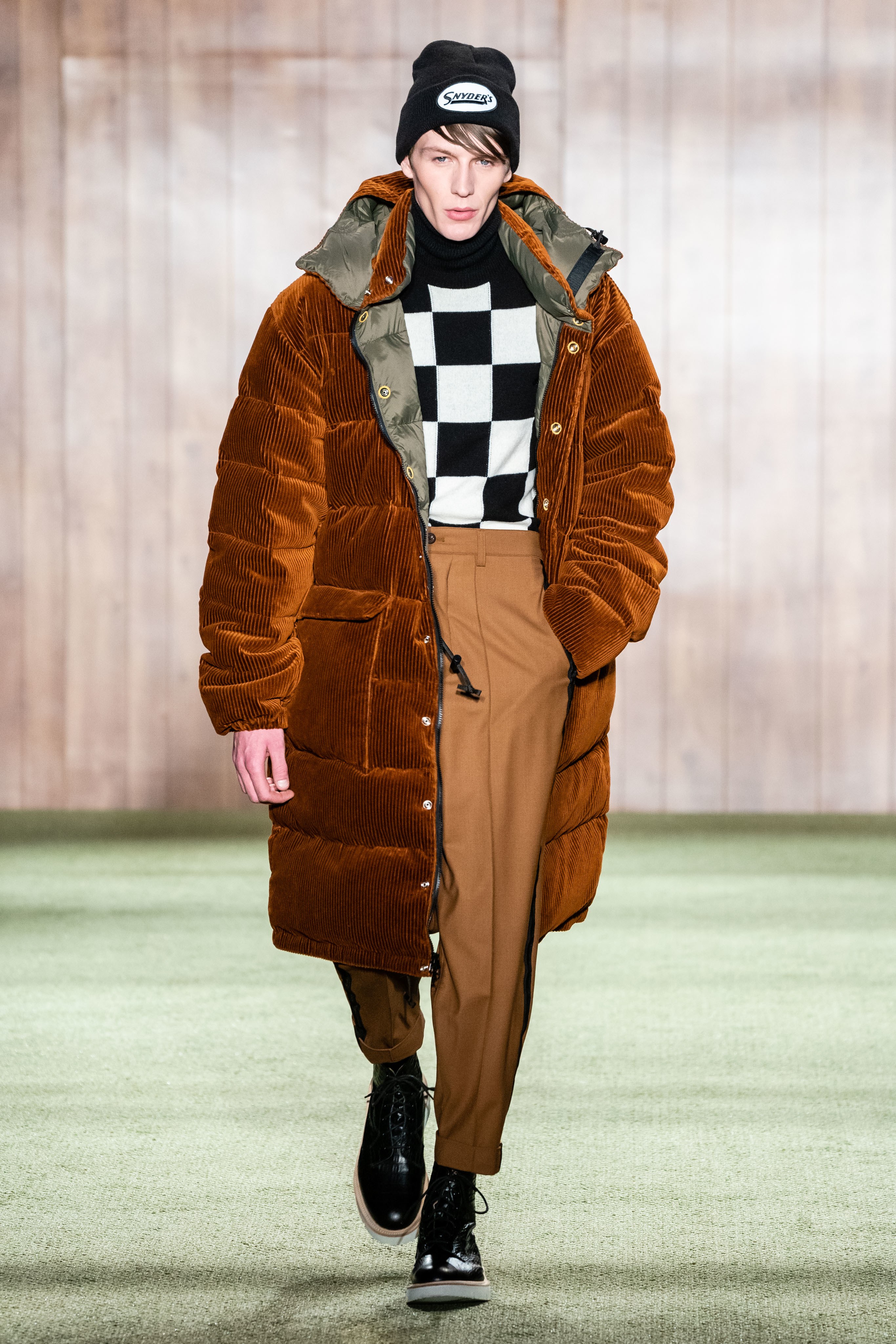 DUFFLE COATS
Coming through with some old school Paddington Bear vibes, a reoccurring trend on the runway was the duffle coat. In varying colours and sized toggles, the duffle coat is both functional and easily paired with a variety of outfits for effortless style. Pronounce, Wood Wood, Kent & Kurwen and Valentino were all advocates of the trend.
#2 READY TO WEAR
SPLIT LEG TROUSERS
The 90's inspired split trouser will be making a comeback this Autumn Winter, the wide leg style was achieved with either zip or popper splits giving a little exposure to a selection of footwear. The trend was particularly noticed at John Lawrence Sillivan, Per Gotesson and Berluti.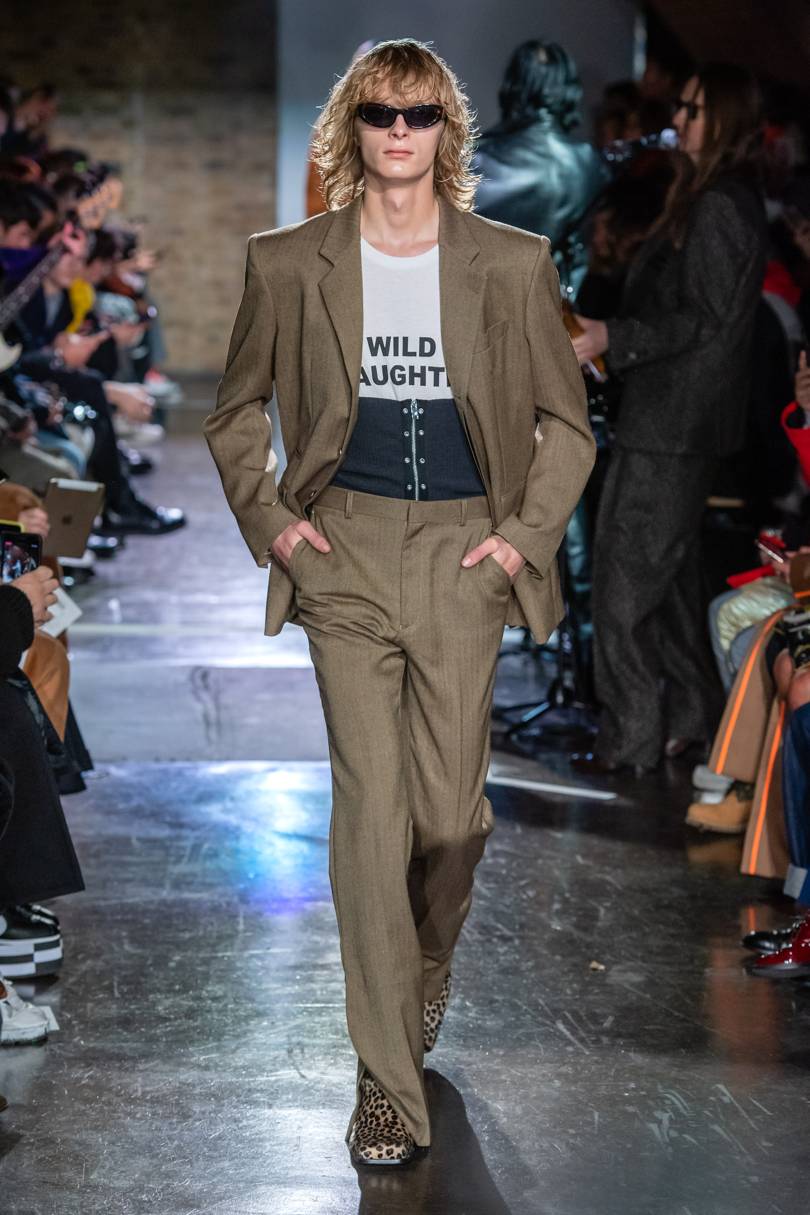 ANIMAL PRINT
A trend that doesn't seem to be going anywhere in both mens and womenswear is animal print. A classic, the leopard print style was seen among the majority of runway shows including Marni, Sacai, Neil Barrett and Celine. Seen within tailored coats, trousers as well as also being featured within the details of shirt collars, shoes and accessories for that added edge.
COLOUR POP
Although the darker evenings will be upon us, resist the urge to dress for a funeral every day. We know, it can be tough, but if you want to stay on trend this season, pops of bright colours like orange, green and pink should be incorporated into your outfit ( if not completely). Seen at the likes of Versace, Kenzo, Prada, MSGN and DSquared2, all the big names believe the brighter the better.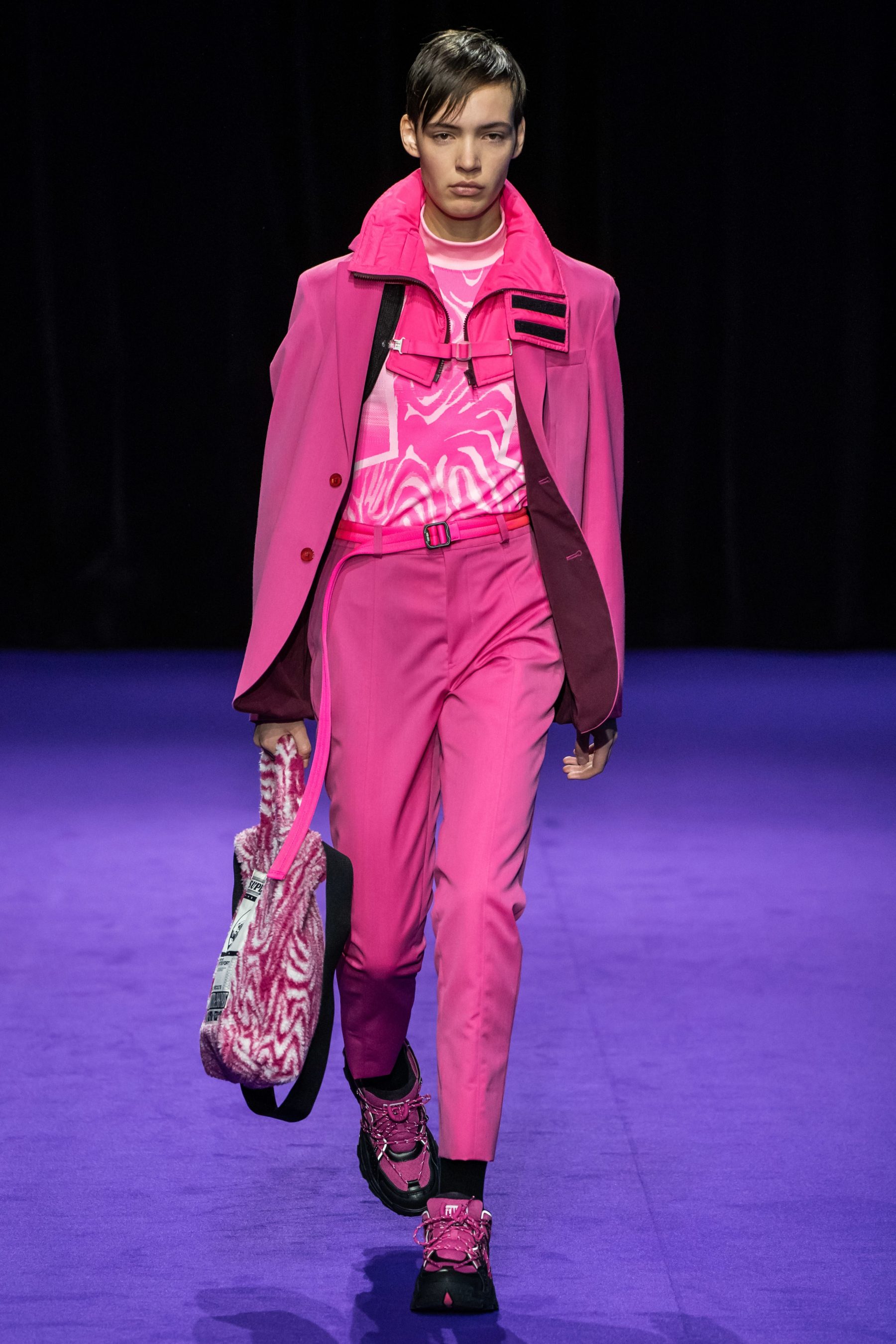 #3 ACCESSORIES 
LONG SCARVES
To compliment your oversized coat, designers suggest teaming with an oversized scarf. Almost floor length scarfs were spotted at a plethora of shows including Acne, Valentino and Loewe. Adding that extra layer, texture, colour and pattern can really do wonders for your outfit. Never feel the chill again!
BLACK BOVVER BOOTS
Heavy duty black "bovver" boots were another key trend spotted on the  AW/19 menswear runways. Anything from big stomper styles, lace ups with thick soles and the more sophisticated Chelsea Boot. Teamed with either straight leg tailoring or more relaxed trousers each can be integrated into your wardrobe with ease.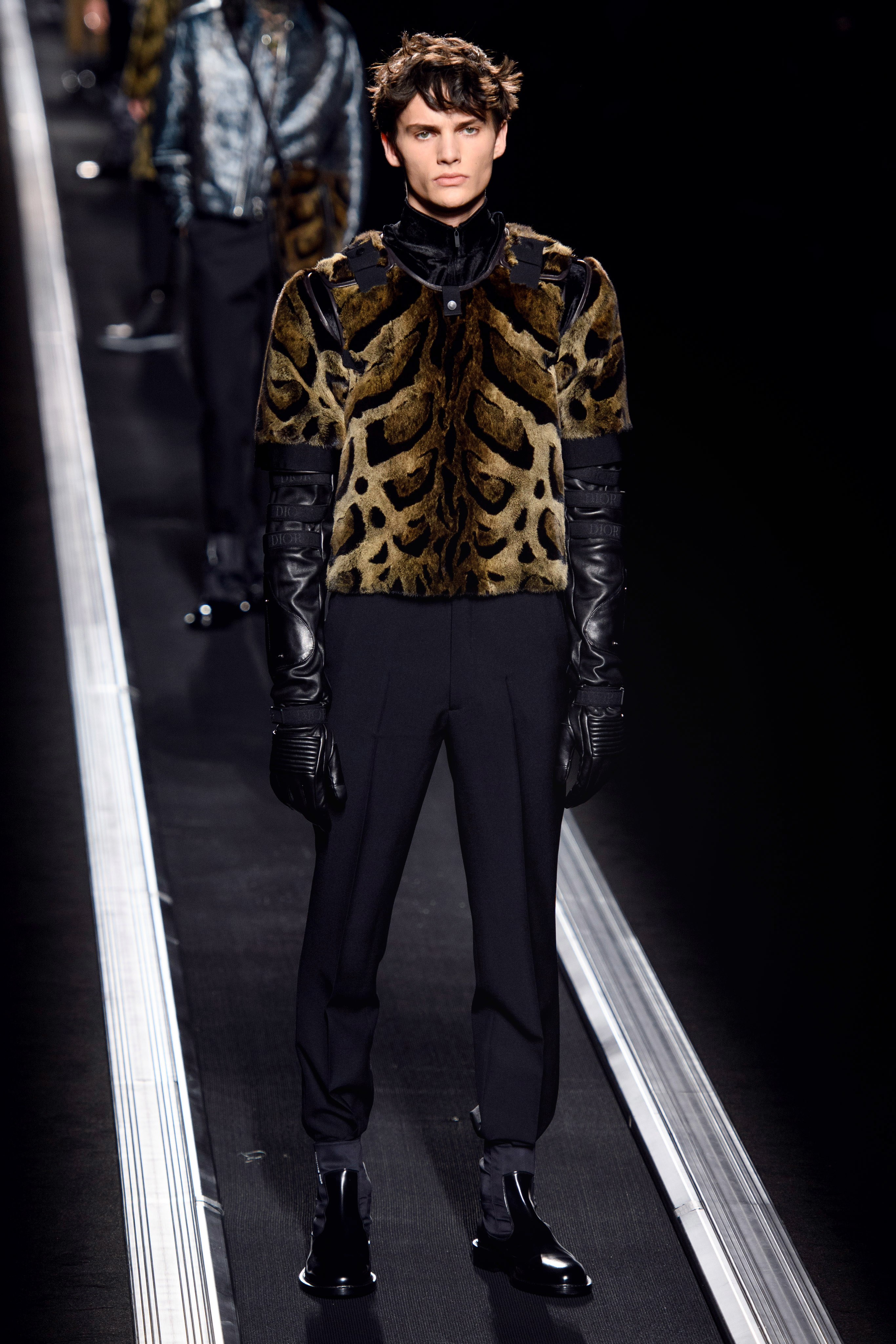 #4 TAILORING
BLACK SUIT
Men in Black fans, your time to shine is here. The black suit styled in various ways for both casual and smart looks were seen among designers such as Stella, Prada, Fendi and Valentino. Teamed with shirts, jumpers, skinny ties, trainers or smarter shoes the black suit is a versatile and timeless addition to your wardrobe. Fits varied from double breasted and slim fit to the more boxy oversized for layering.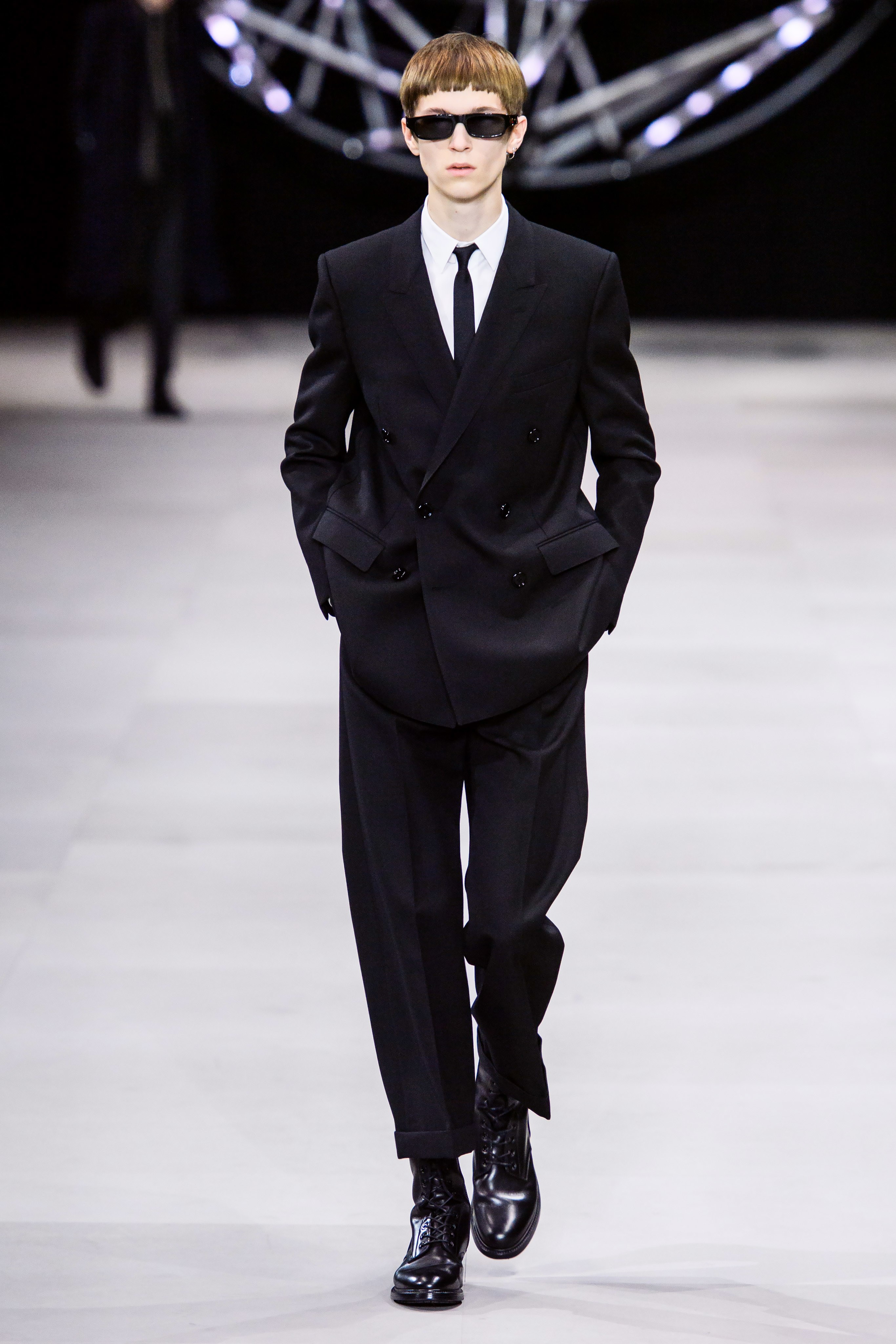 DOUBLE BREASTED AND CHECK
Double breasted suits in both grey and check tones were a huge trend on the catwalk. Designed with various fabrics and textures the double breasted suit is an all rounder that can be worn with both smart and casual footwear. The sophisticated style is a key look, stylish on the modern man and flattering on most shapes and sizes.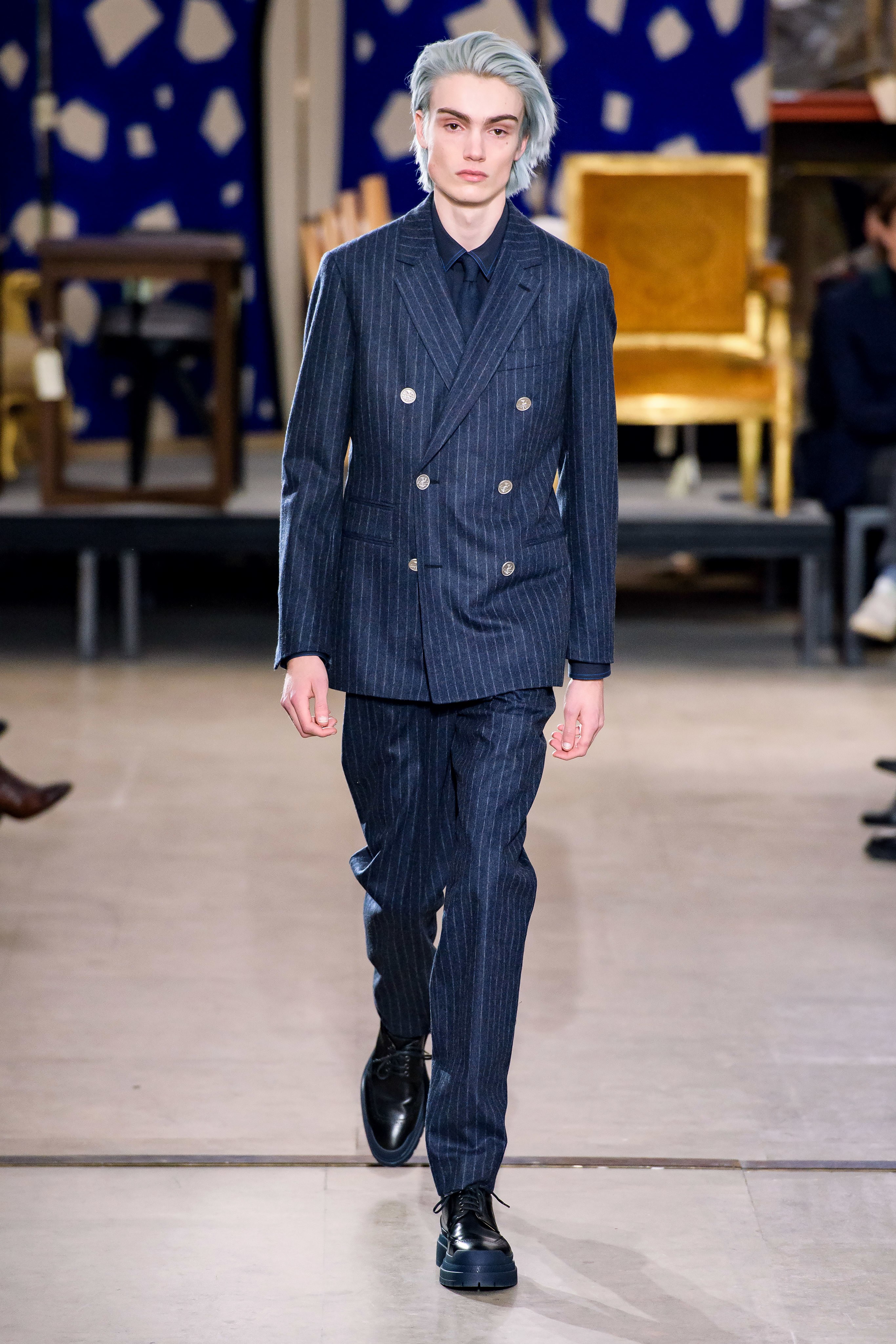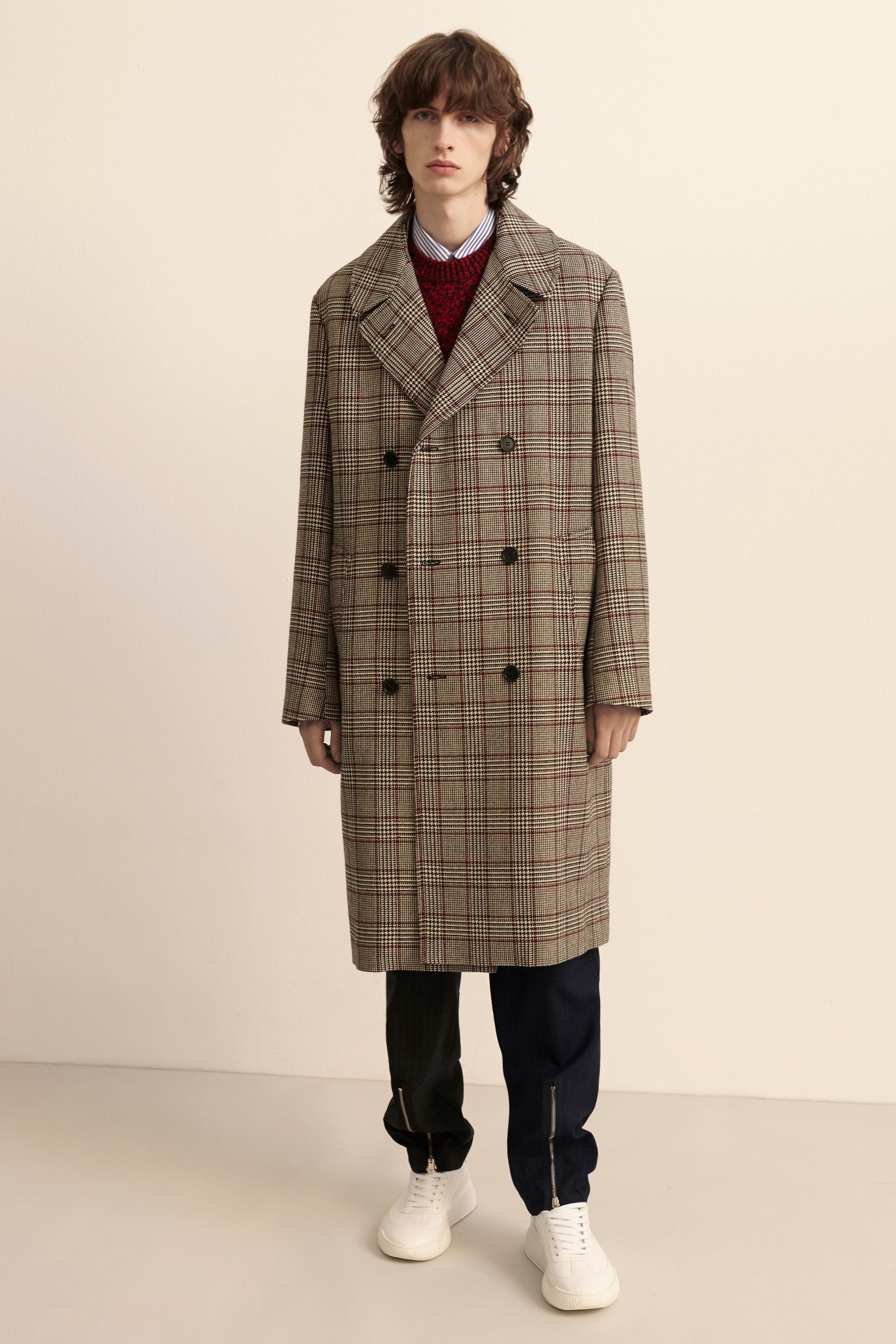 FIND AW/19 WOMENSWEAR TREND REPORTS HERE >>>
Words by Emma Bowkett
Photo Credit : Vogue Runway & WWD