The Rejina Pyo AW19 collection marked a significant five-year anniversary for the brand and was designed to reflect a time when clothing was cherished, worn and preserved through the generations. The collection sought to explore the poetry of functional dressing and our desire to avoid homogeneity in everyday life.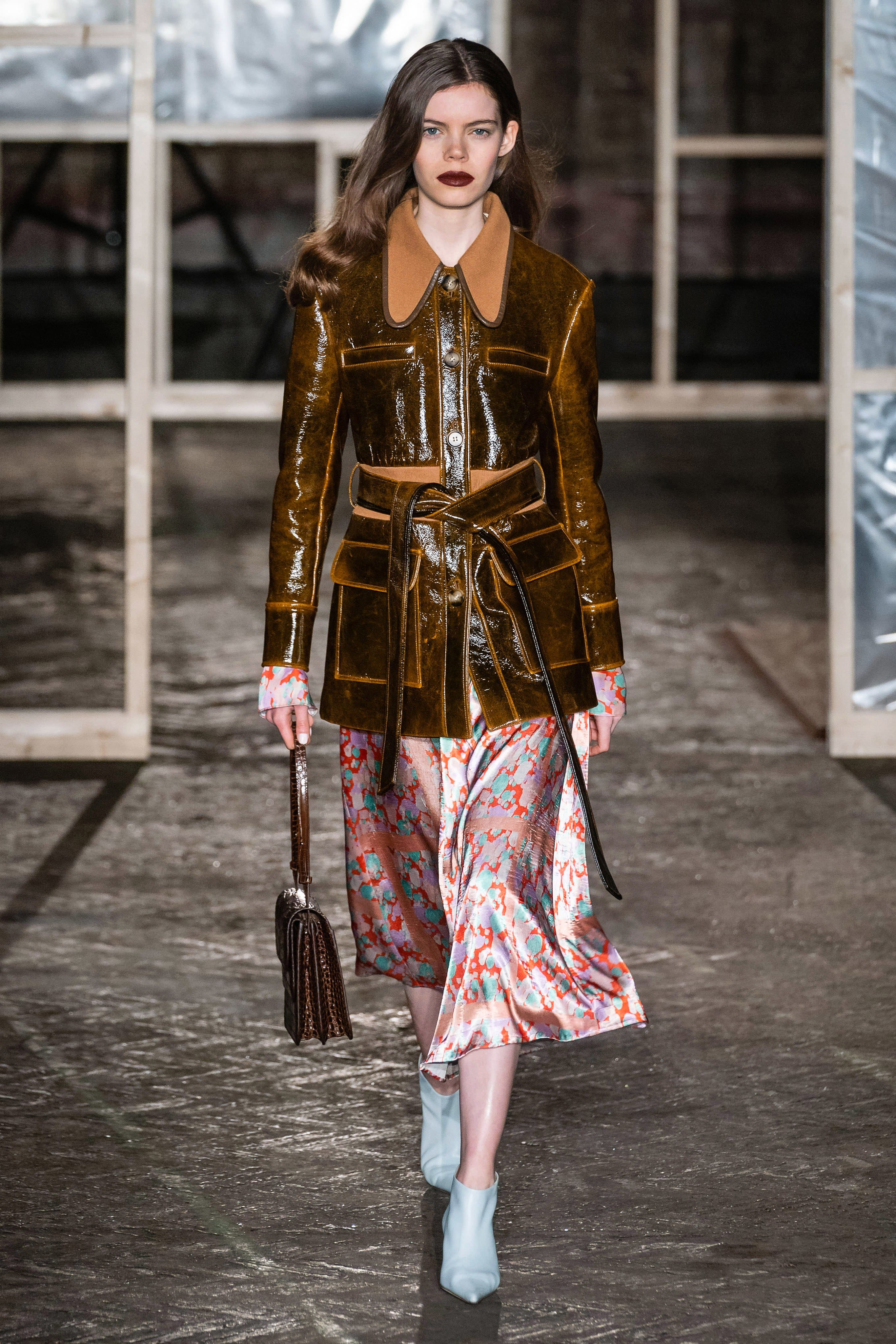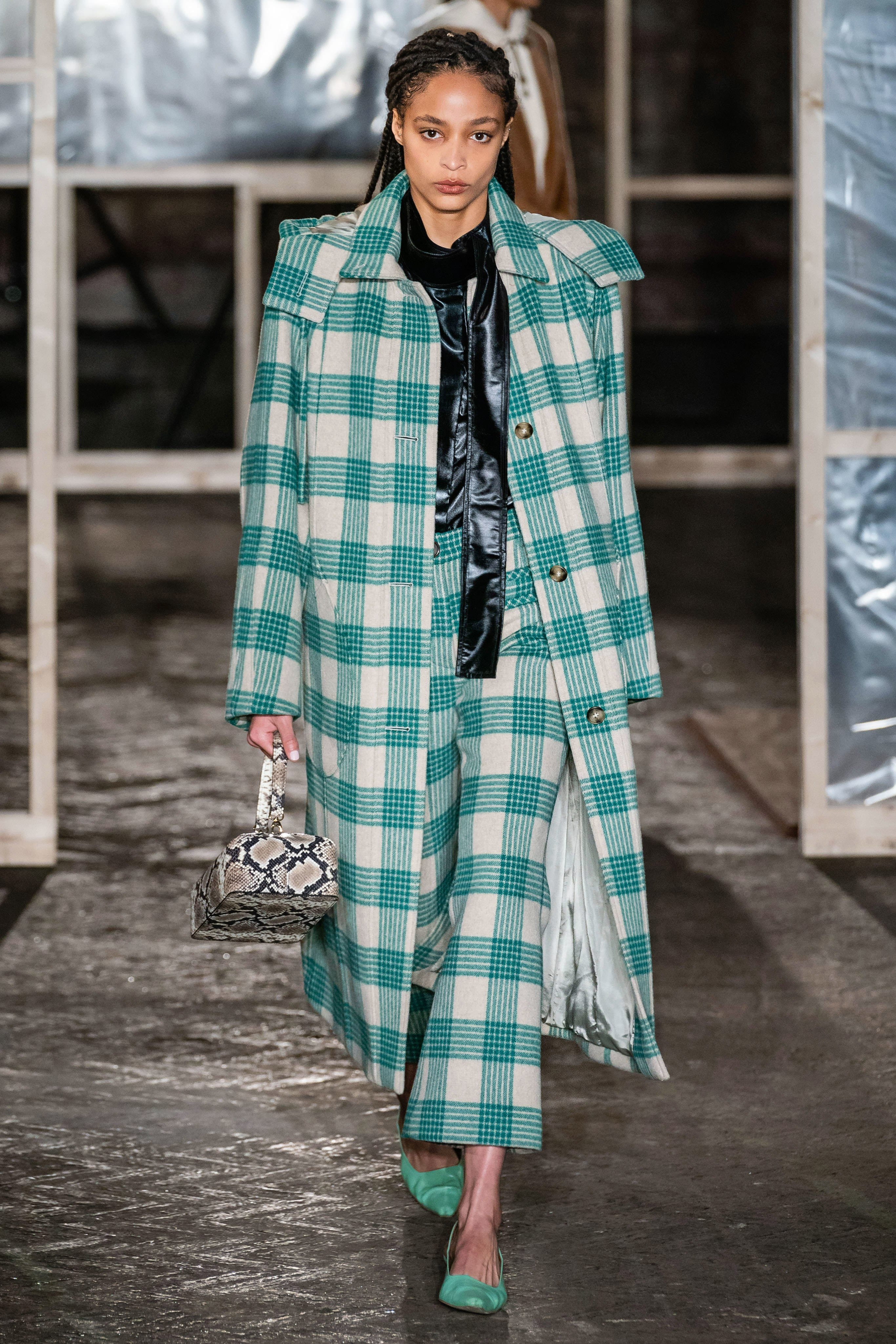 The location for the show was a true juxtaposition of the collection that would follow. Resembling an abandoned car park, guests were greeted with exposed brick and a concrete aesthetic lit by dim industrial style bulbs. The FROW was host to an abundance of fashion favourites including, Camille Charriere, Pandora Sykes and Monica Ainley who were all treated to the selection of looks.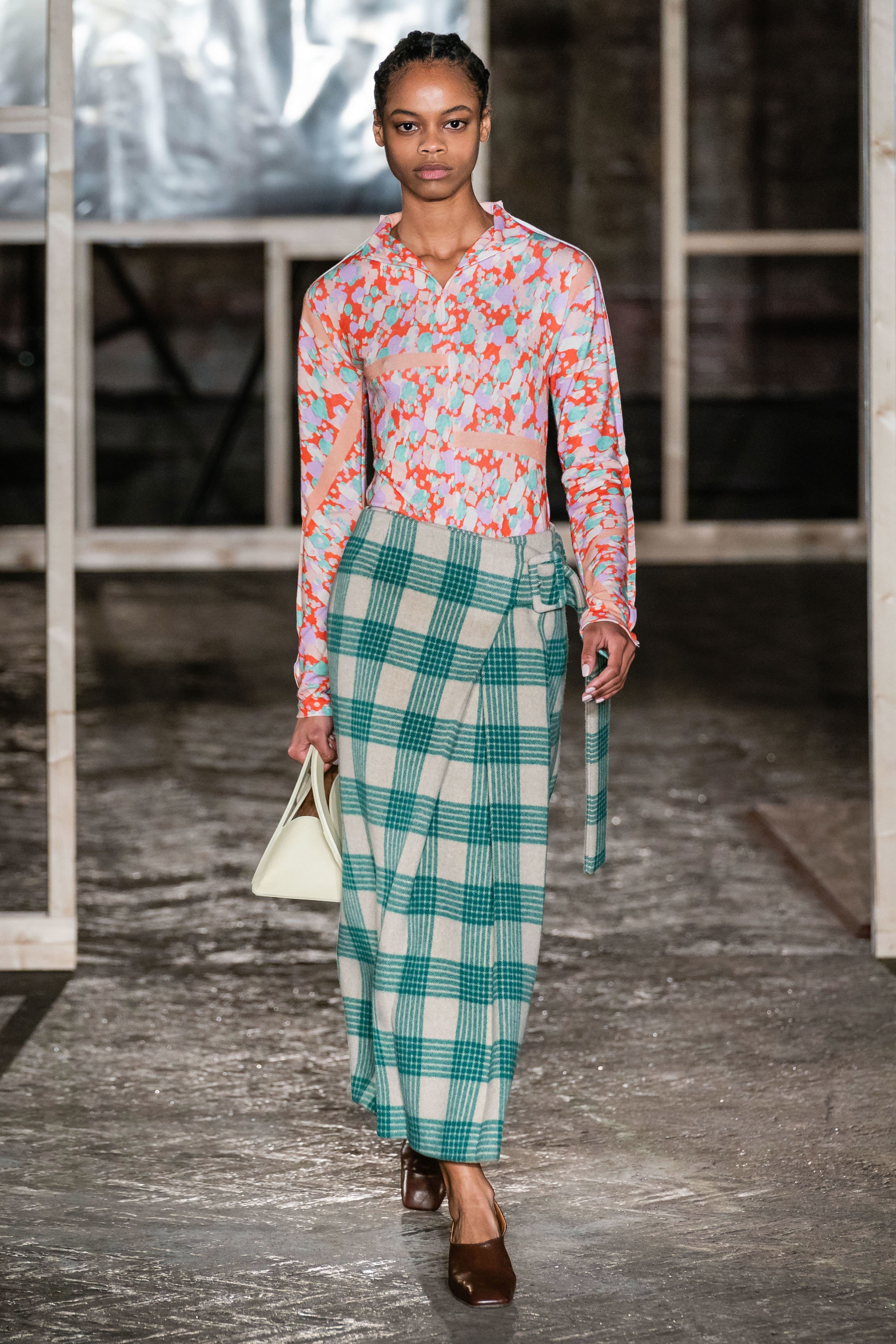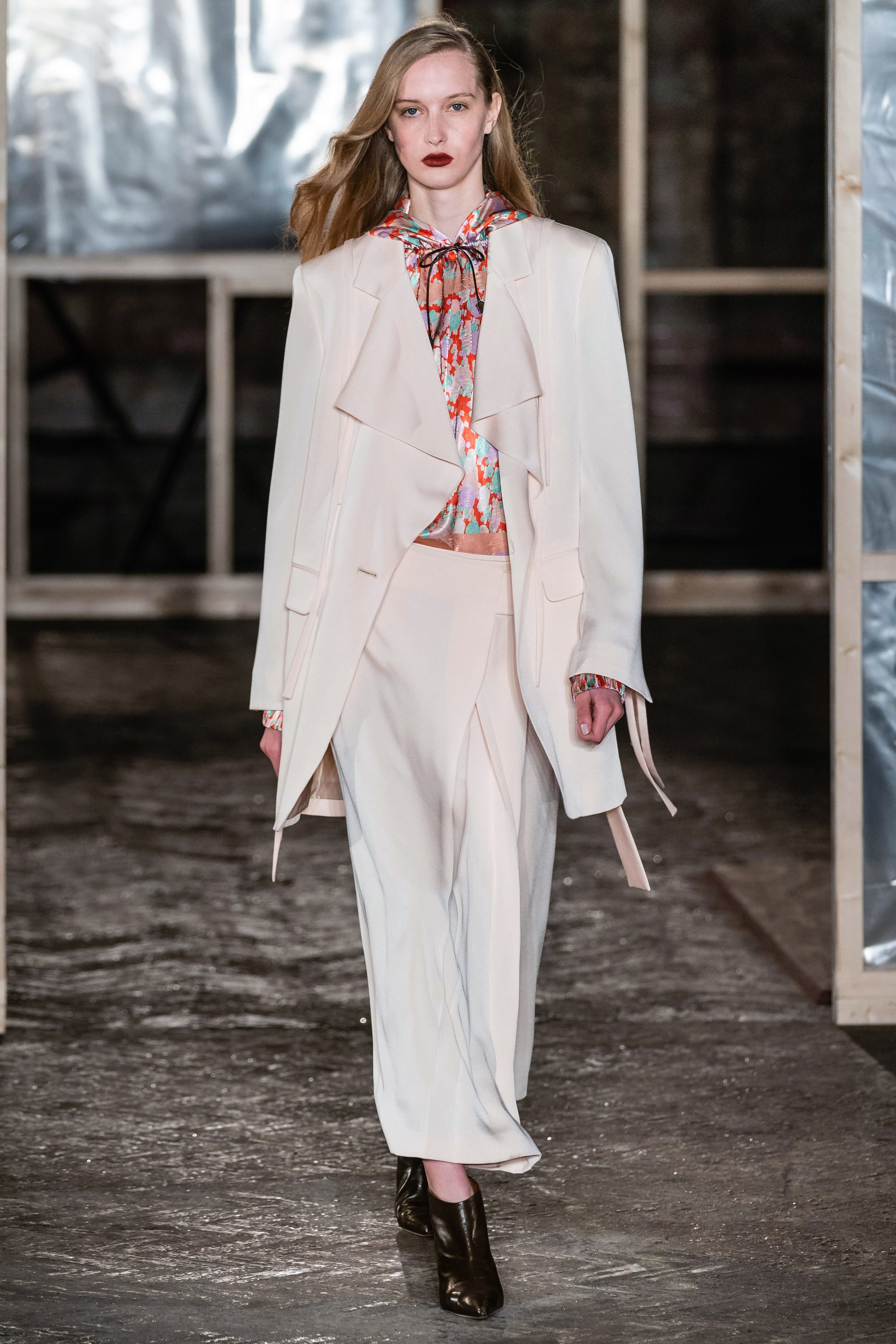 Pattern clashing of checks and florals, layered jackets and waterfall necklines were all predominant pieces in the show. The collection had a clear autumnal colour palate, consisting of creams, lilacs, greens and browns. Our favourite looks included 60's vibe patent leather knee length skirts and ankle grazing macs.  A splash of metallic gold and silver in shirts and dresses was also regular throughout.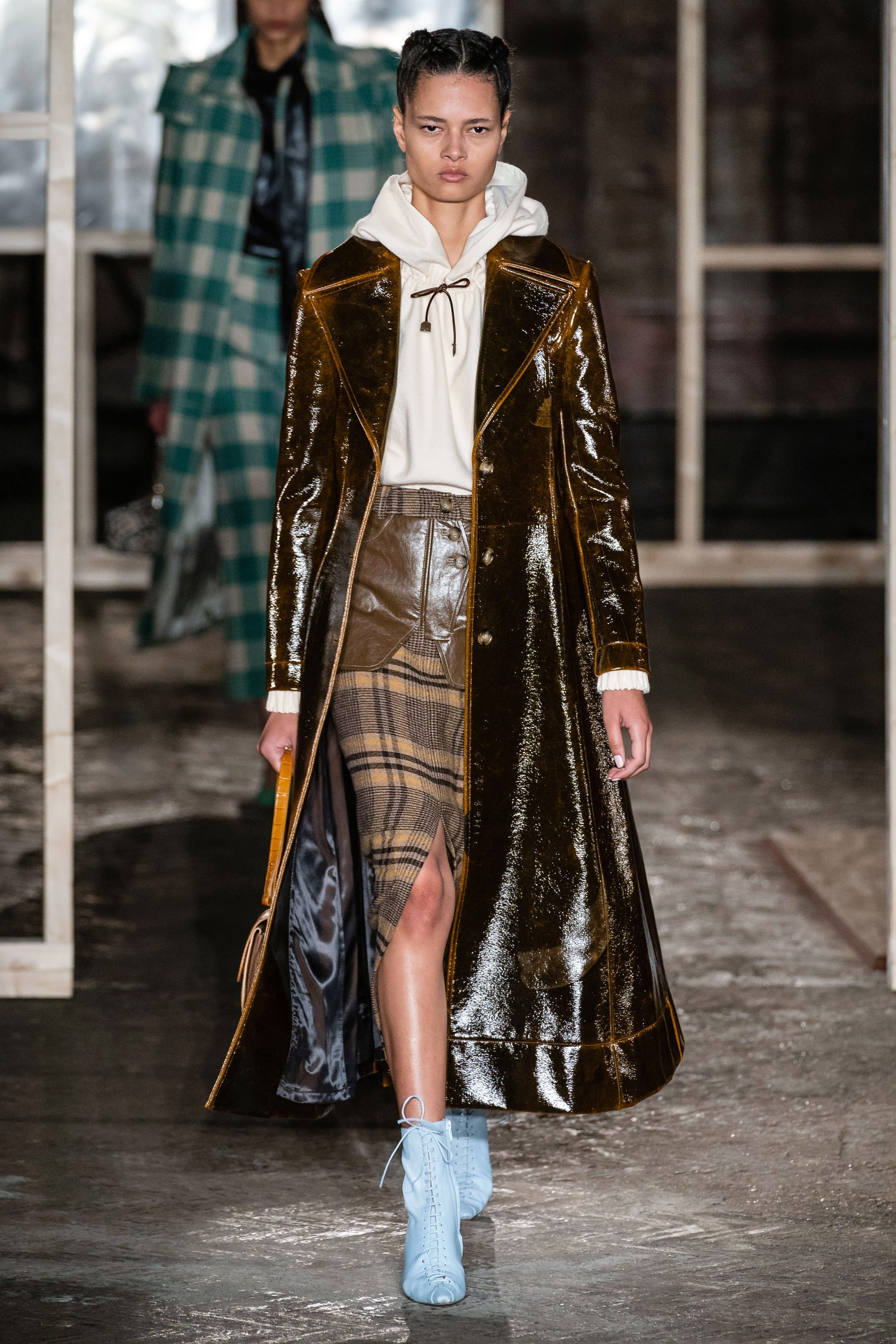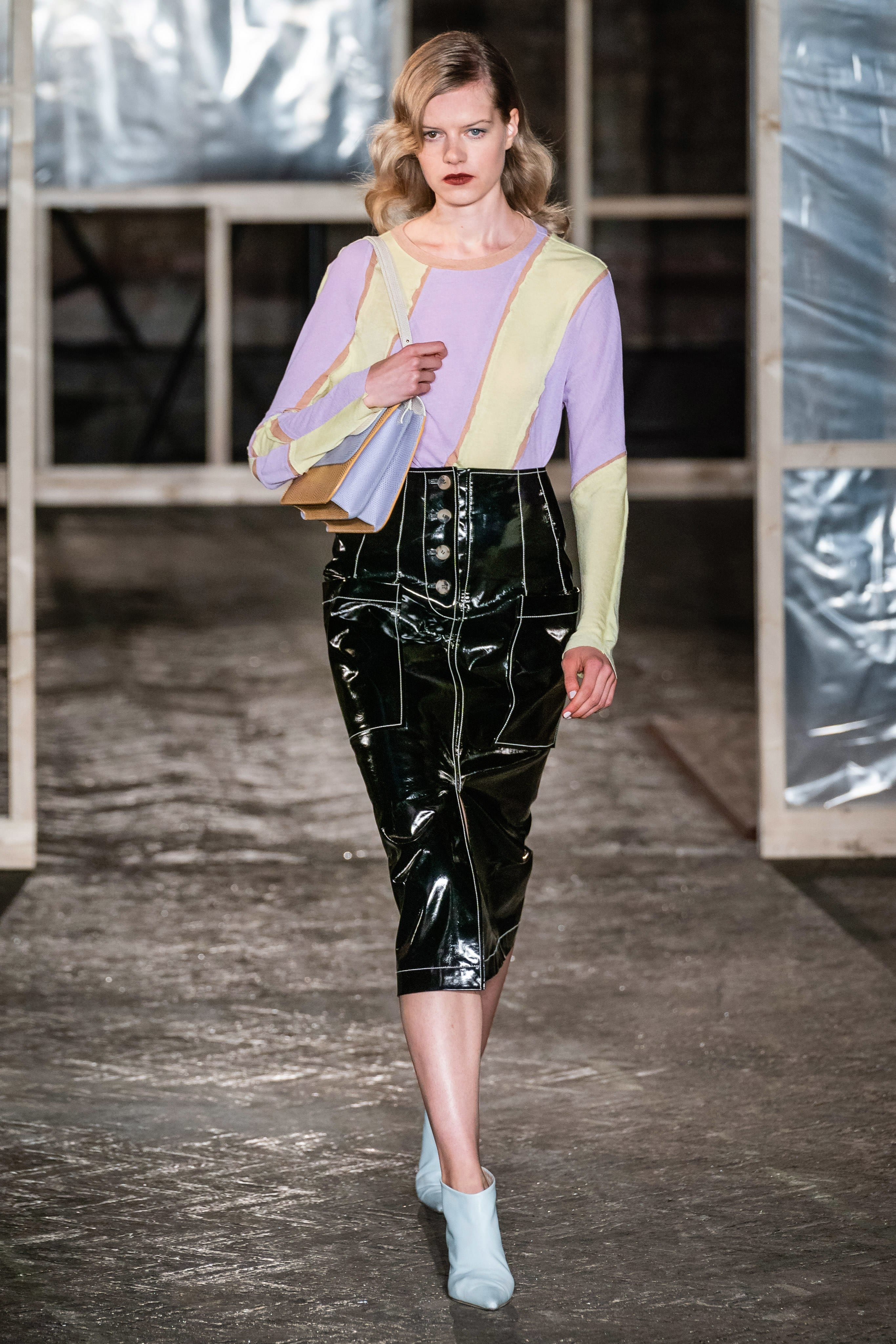 70's collars, waist belts and large bags were also a noticeable trend, making it truly an easy and ready to wear collection.