The beautiful old bank on the corner of 52 London Road is the home to the one and only, aspirational Coggles store. The building merges original features with a contemporary design, housing prestigious brands in fashion, beauty and home. Priding itself on niche brands with exceptional quality and style the Coggles store treasures the importance of traditional department store service.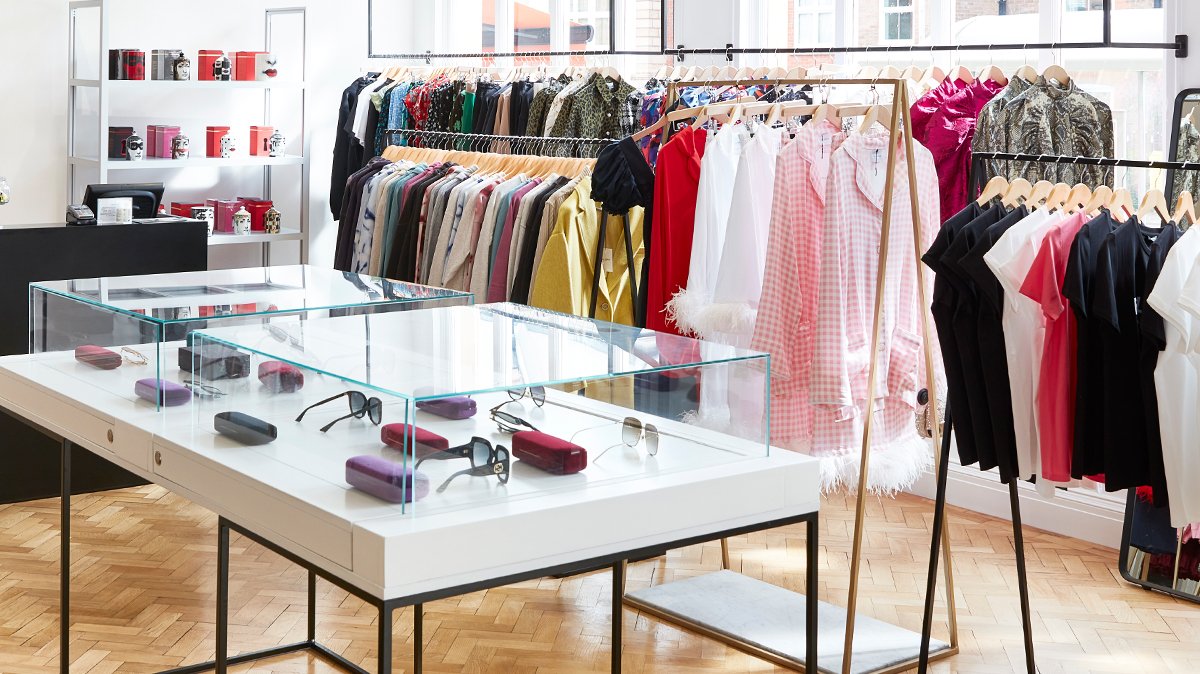 Nestled in the heart of a popular Cheshire town, Alderley Edge, the flagship store houses the brand's most coveted labels, from Ganni, Margiela and Balmain to Tom Dixon, and Hay Design. Taking inspiration from the breadth of names it stocks, the Coggles store is truly a sight to behold.
To celebrate the authenticity of the structure, all textures and surfaces have been carefully restored. Note the opulence of the grey and green marble flooring – a treasure that was only found during renovations. It was this find that influenced the vision of the Coggles team to continue to create a space that held timeless styling that would withstand the ages.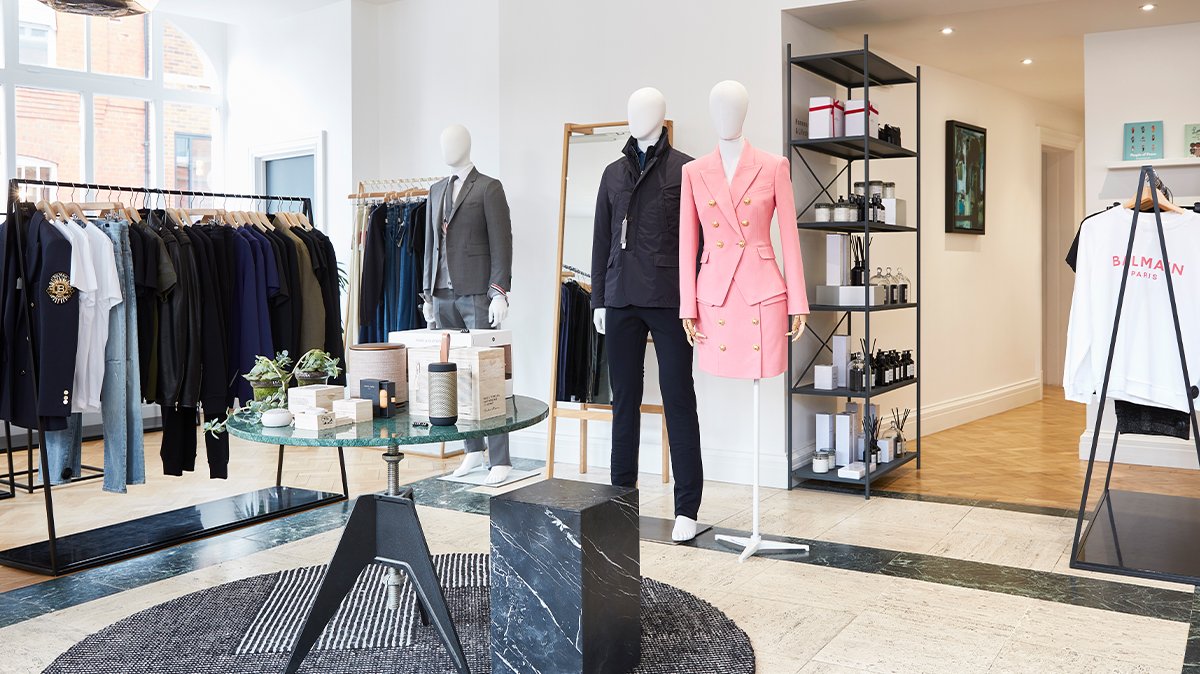 Along the far wall sit two vaults, remnants of the building's former life, now repurposed to house a display of shoes and sneakers and an exclusive accessories area. Offering a range of unique shoes, accessories and homeware it's a style sanctuary, filled with stunning luxury pieces for you to look at.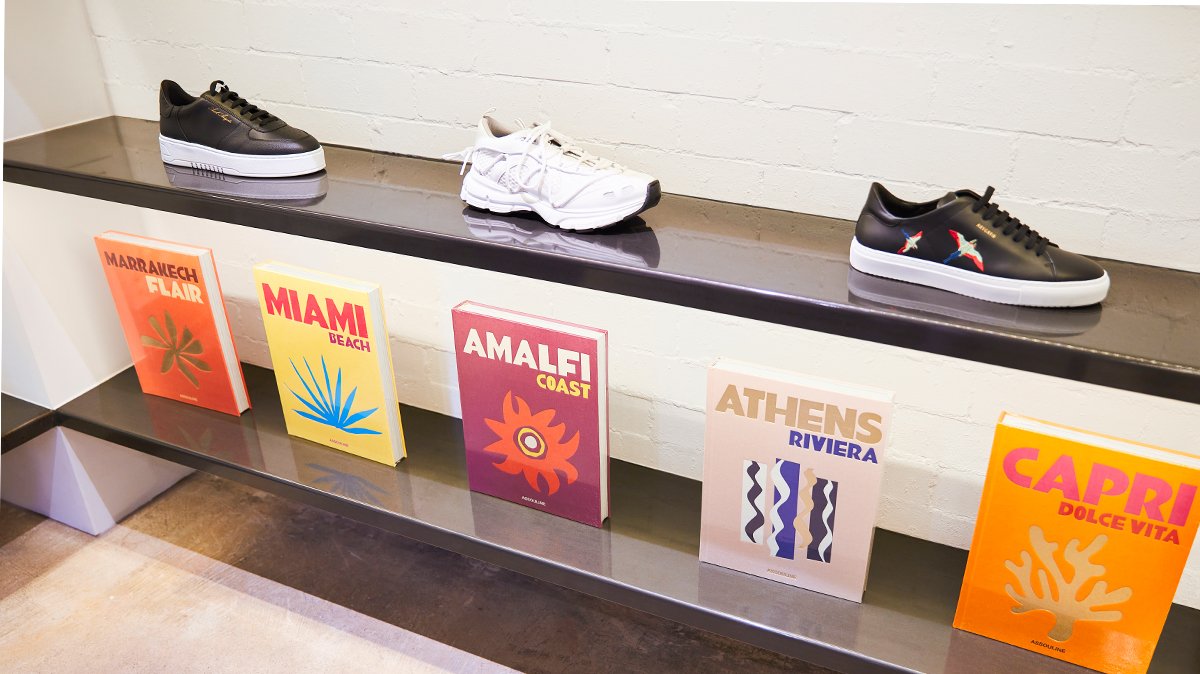 In the back of the store, there is the Sartorial Room which offers a bespoke suit tailoring service with Canali. This brand meets the demand for top-quality tailoring for discerning, style-conscious male customers. The Sartorial Room offers a made to order service and is the go-to for high-quality Italian tailoring.
You can also book for a personal shopping experience. The private room situated at the back of the store is for clientele who want a tailored shopping experience. If you want any expert guidance or help to find the right pieces for you, the store closes on Mondays for appointments only.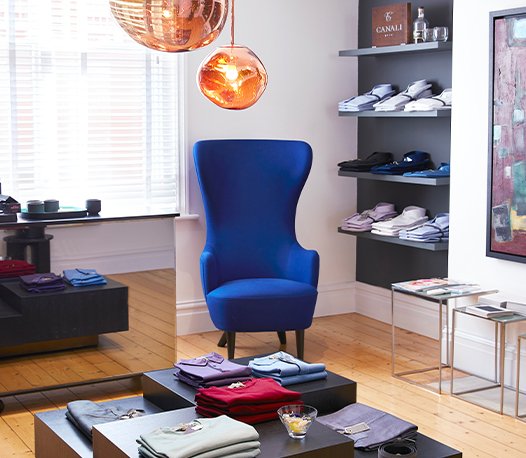 With a mixture of sleek and industrial design details, the Coggles store brings together old and new in a contemporary light. From the nostalgic parquet flooring to the raw, flawed concrete every aspect has been carefully thought out, blending past and present. "The store is absolutely an extension of our online site, Coggles.com, People can now come in and experience our brand across all touchpoints from our carefully selected fashion brands, both established and emerging, to homeware and beauty, all under one roof"
You can find the Coggles Store at 52 London Road, Alderley Edge, Cheshire, SK9 7EF or Shop Coggles online now.