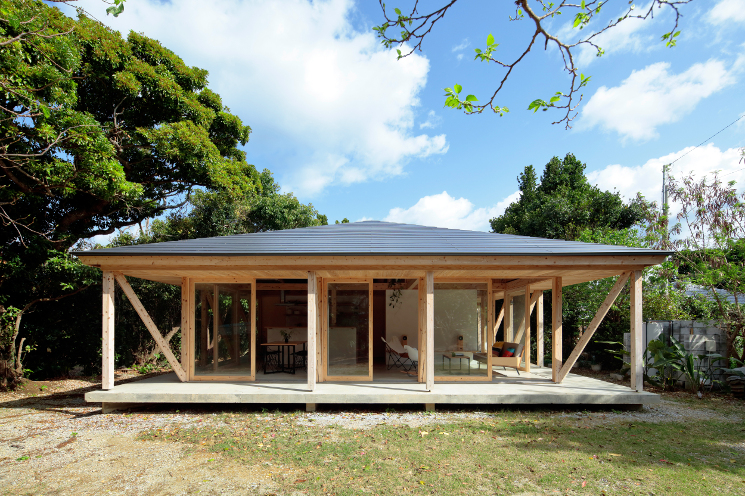 On the Japanese island of Okinawa, Tokyo studio ISSHO Architects has designed a villa that takes inspiration from traditional Okinawan housing while adding contemporary architectural details and ensuring that it withstands (and celebrates) the tropical climate and regular typhoons that occur.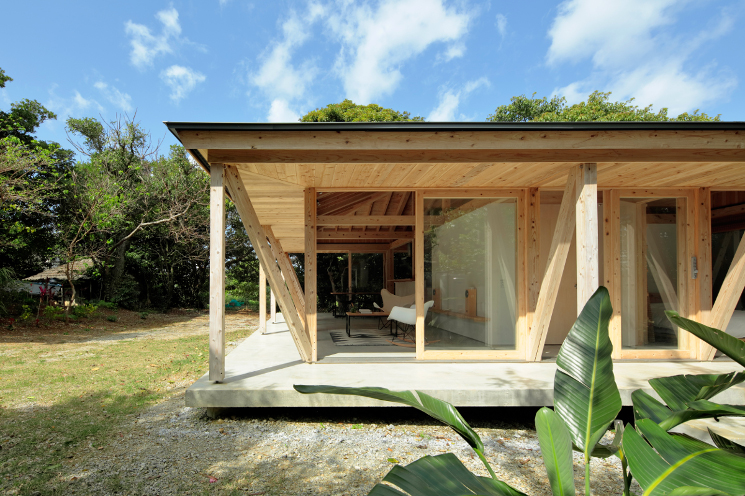 Traditional housing involves a timber structure with tiled roof and shaded porch, which is what formed the basis of Shinminka Villa. The exterior of the timber structure is covered entirely with glass windows and sliding doors in an effort to provide ventilation throughout, while also creating a seamless opening to the outside and surrounding nature. The use of raw timber and a concrete porch creates that coveted modern element, while still staying true to those original, traditional designs.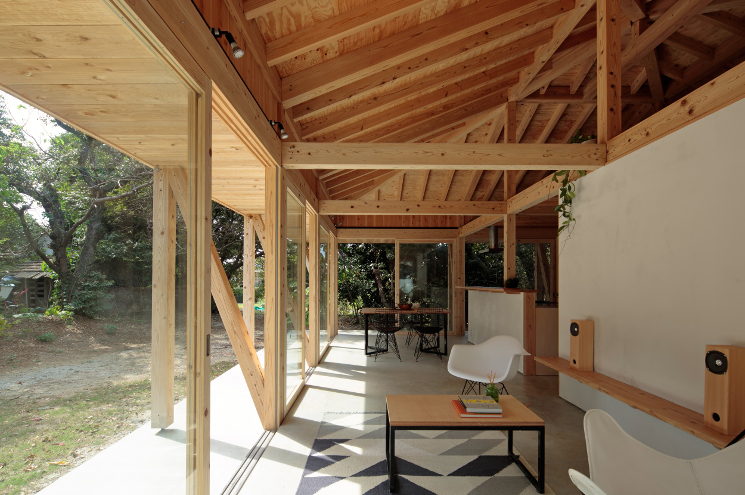 The villa features 12 diagonal braces beams and columns which together create a strong structure to withstand typhoons, while also providing height and openness throughout the build. Inside, beams and framework are left exposed to showcase the full construction and promote more ventilation and space throughout.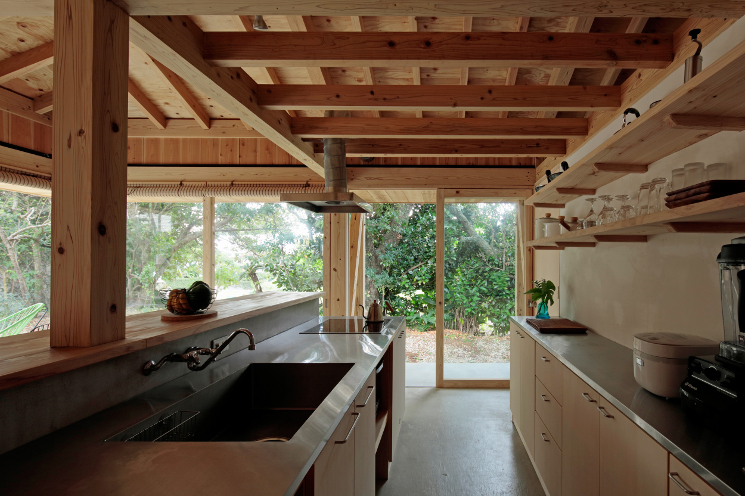 Shinminka Villa is available to rent via Airbnb. Visit the website here, or discover more of ISSHO Architects' work here.