The polo shirt is possibly one of those most underrated staples in a man's wardrobe. For years it has been branded the 'uncool' 'dad shirt' with many fearing they will be associated with those who once wore the collar up. 
That said, is there a more versatile top than the polo shirt? Is there a shirt that maintains your sartorial status in warm weather better? We'll wait. The polo shirt most certainly deserves a space in your wardrobe especially as the warmer weather creeps in. With that comes the loaded question, what is the best brand of polo shirts? Here's the history of the polo shirt and this season's notable fits.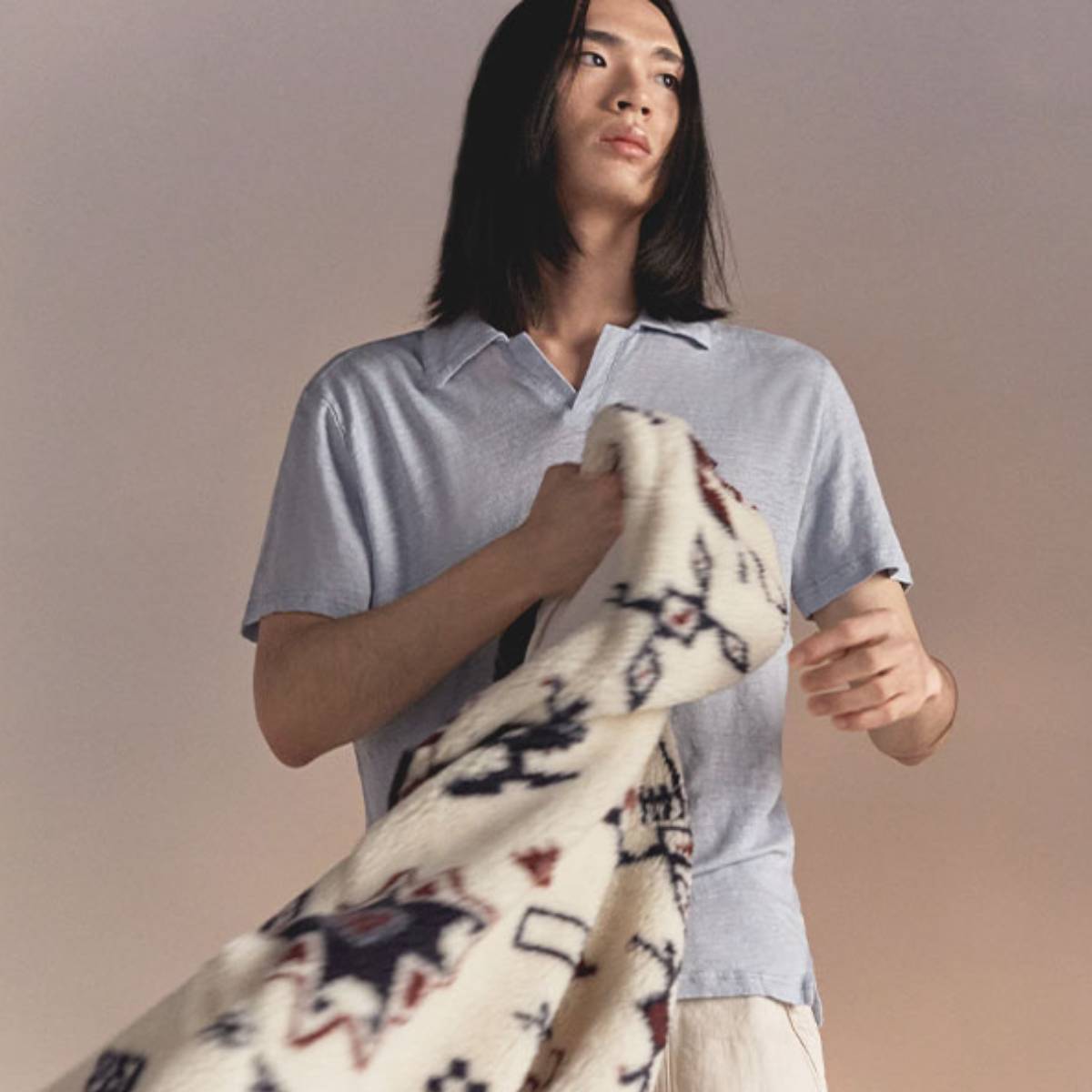 The polo shirt that we know today was invented in the mid-20s by Mr René Lacoste, the tennis player and founder of the iconic fashion brand Lacoste. The young tennis player was looking for an alternative that was comfortable but also a little elegant. He was inspired by his friend Marquis of Cholmondeley, a keen polo player who took the tennis court one day wearing a short-sleeved shirt with a button-down collar. 
Re-creating his own and adding the classic crocodile emblem the polo shirt has since become one of sportswear's greatest crossover staples.  The polo shirt has been championed for years by powerhouses such as Polo Ralph Lauren and Fred Perry and has been worn by some of the best-dressed men to date. 
With the polo shirt's popularity back on the rise, make sure you get the fit right. Some are better than others. The shoulder seams should sit at the point where the arm meets the torso, the collar should be comfortable and relaxed and the hem should sit above your hips. 
Fabric is important too, you want it to be comfortable. Pique cotton is soft and stretchy, perfect for smart casual occasions. If you want a fine gage knitted version it should be slightly slouchy and soft to the touch. 
Best brand for polo shirts
Buy now

with Coggles

Maison Margiela's quality is always second to none. This ecru-wool blend with ribbed and frayed trims nods to the brand's deconstructive roots while providing a smart casual that will work for your wardrobe.

Buy now with free delivery
Written by Holly Thompson