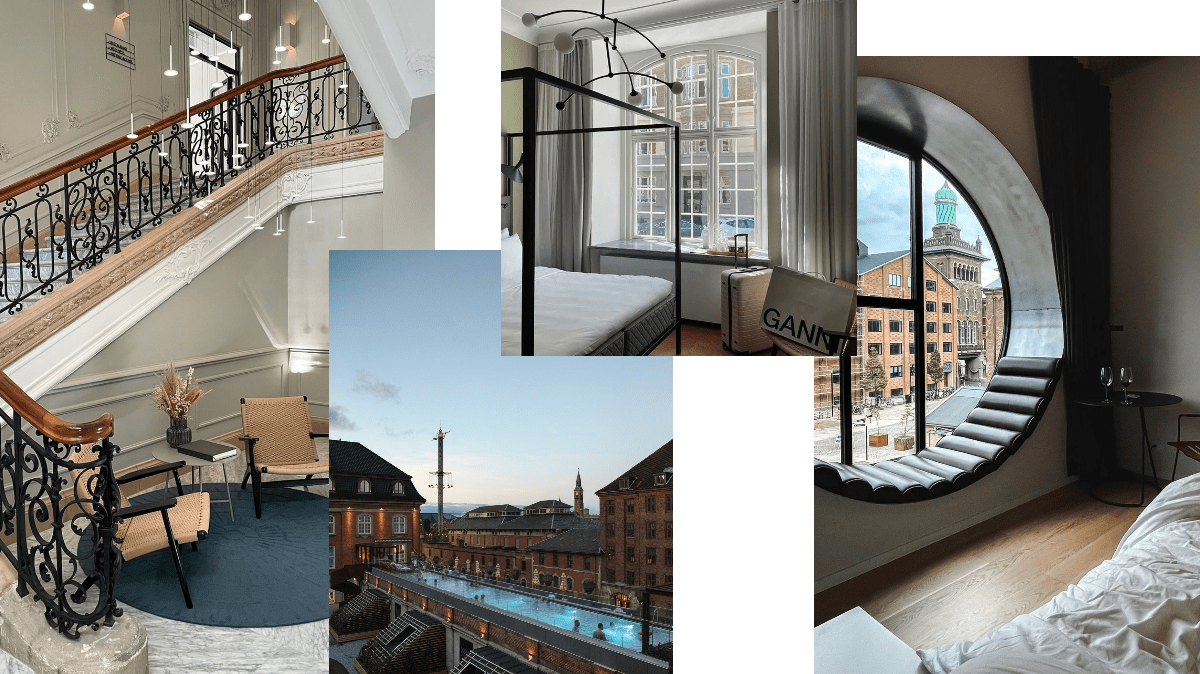 As Scandinavia's coolest city warms up to host Fashion Week, we are taking a look at the best hotels the city has to offer. If you have never stayed in Copenhagen before you can expect industrial interiors, innovative architecture, impeccable fashion and plenty of delicious Nordic cuisine. Without further ado, here are our top recommendations for places to stay in Copenhagen…
Villa Copenhagen 
New to Copenhagen, Villa Copenhagen is a new social scene, carrying on the history of the Central Post & Telegraph Head Office dating back to 1912. Providing a charming, yet contemporary and vibrant building you can't help but fall for this incredible hotel. Even better, Villa Copenhagen is a pioneering establishment in responsible hospitality from what they serve in their restaurant to amenities in the hotel suits and the materials used in the hotel. 
Visit the Villa Copenhagen website for more information. 
The Audo 
Located on the bustling waterfront community in the north of Copenhagen, The Audo is a hybrid building, not only housing boutique residences but a restaurant, café, concept shop, material library, work and event space. The hotel is easily accessible, as you navigate the city with beautiful light and serene interiors, complete with high ceilings and conceptual furnishings. 
Visit The Audo website for more information. 
Hotel SP34
Located in Copenhagen's old Latin Quarter, Hotel SP34 offers a fresh, sleek, minimalist hotel minutes away from Town Hall Square. Raw concrete, muted tones and industrial details make up the interior, with the rooftop terrace providing views across the city. Food is also a focus at this hotel, with organic breakfasts as standard, a free glass of wine every night between 5pm and 6pm, and three a la carte restaurants on site. 
Visit the Hotel SP34 website for more information.