Steeped in history and home to some of the happiest people on earth (according to an abundance of studies), Copenhagen is often dubbed Scandinavia's coolest city – and it's easy to see why. Industrial interiors, innovative architecture, impeccable fashion and the ever-growing New Nordic cuisine movement make Denmark's capital the epitome of Nordic cool. A visit to Copenhagen is a must; here are our top places to stay in the city.
Hotel SP34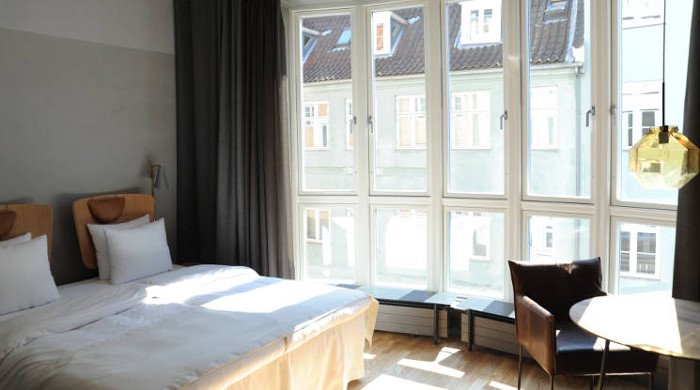 Located in Copenhagen's old Latin Quarter, Hotel SP34 offers a sleek, minimalist stay minutes from the Town Hall Square. Raw concrete, muted tones and industrial details make up the interior, with the rooftop terrace provides views across the city. Food is also a focus at this hotel, with organic breakfasts as standard, a free glass of wine every night between 5pm and 6pm, and three a la carte restaurants on site. Visit the Hotel SP34 website for more information.
Hotel Sanders – Pernille Lind Studio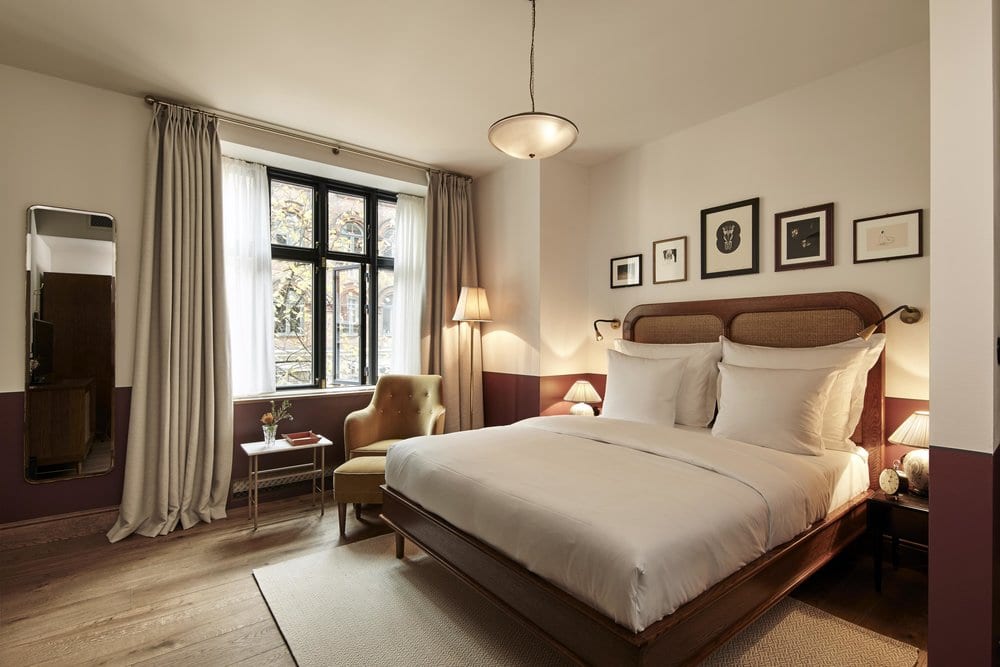 Noted as the first boutique hotel of its kind in Copenhagen, Hotel Sanders was graced with interior direction from Pernille Lind and Richy Almond . Fit for a world traveller, this hotel takes on mid-modern Scandinavian design mixed with continental twists and intricate accessories; completing a cosy, atmospherical aura. Hotel Sanders is also a big hit with well-known Danish influencers such as Jeanette Madsen. Visit the Hotel Sanders website for more information and learn about the interior design here.
Hotel Alexandra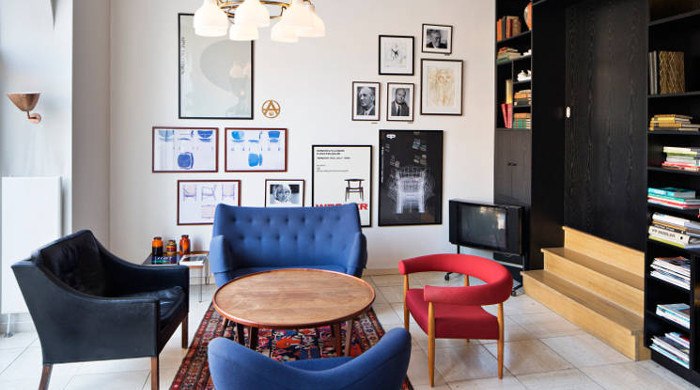 A hotel for more than 100 years, Hotel Alexandra is steeped in tradition. The historic, classical building marries its architectural traditions with modern design, coming together in the stylish, retro interior. Offering an alternative to Scandinavian minimalism, the hotel tastefully embraces all things mid-century to create a space that is effortlessly cool. Go to the Hotel Alexandra website for more.
Nimb Hotel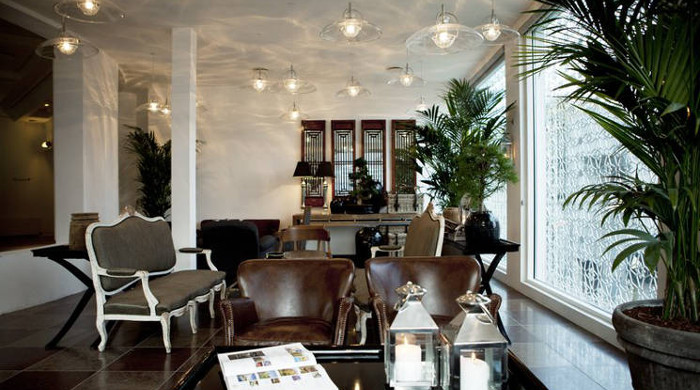 For true opulence and luxury, Nimb Hotel is the only option in Copenhagen. Sat in the Tivoli Gardens, the Venetian marble palace is truly striking, and with only 17 rooms and suites, it's also incredibly exclusive with a feeling of a private home. The hotel's interior strikes the balance between luxury and simple Danish design perfectly, and the Nimb Brasserie is second to none. For more information, go to the Nimb Hotel website.
Skt. Petri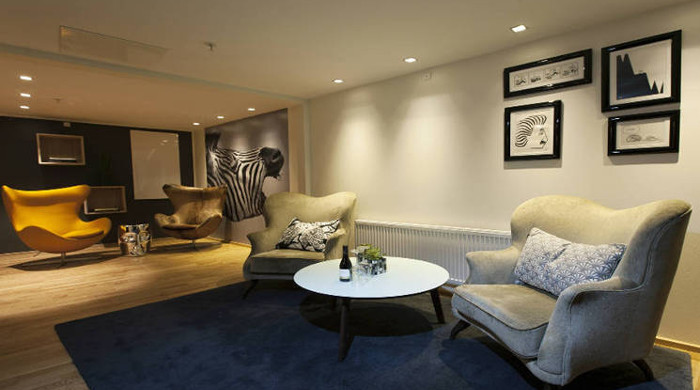 Located in the heart of Copenhagen, Skt. Petri is a stylish base to explore the city. Clean lines, curves, earthy tones and minimalist design make up the hotel, creating a style-focused yet warm and welcoming environment. Take advantage of the hotel's position and discover the surrounding bohemian Latin Quarter, or stay put in the courtyard garden, legendary Bar Rouge or unique restaurant, Central Kitchen. Visit the Skt. Petri website for more.
A Downtown Apartment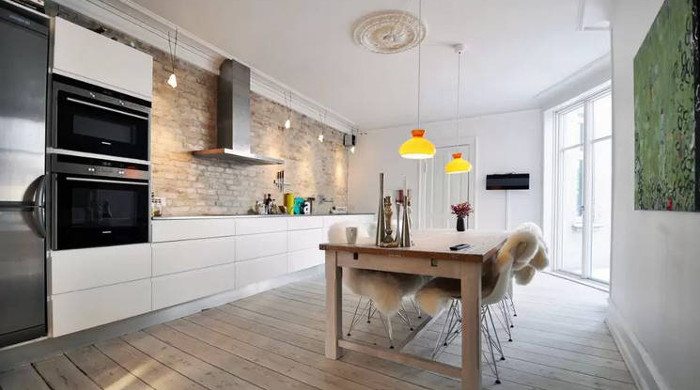 For those who like a more personal experience, renting an apartment in Copenhagen is the perfect option. In the downtown area surrounding must-visit street Nansensgade, this spacious apartment features white walls, pale wooden floors, raw concrete and black accents; Danish minimalism at its best. Go to Airbnb for more information.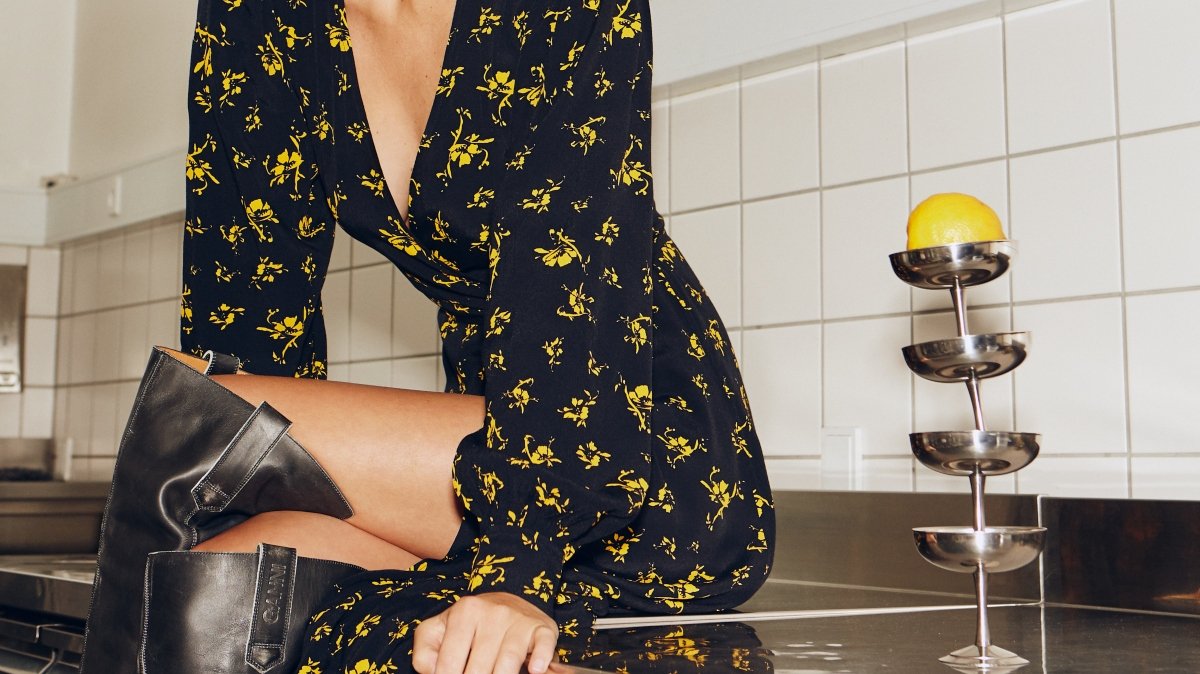 With Ganni, ROTATE and Saks Potts flying the Danish flag at Coggles we're giving you a rundown of the Scandi designers we're currently swooning over this Copenhagen Fashion Week.
Skovshoved Hotel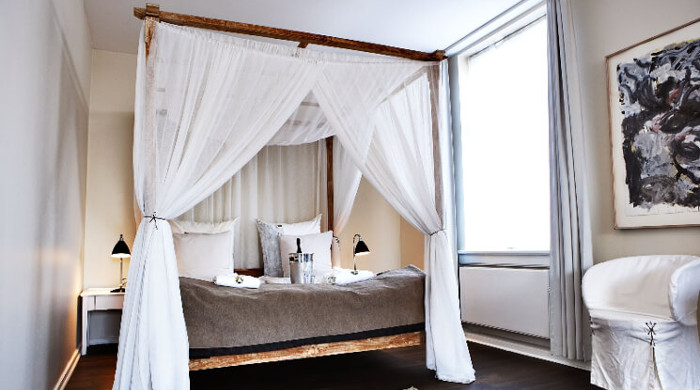 Just outside of the city centre, the Skovshoved Hotel is the perfect place to experience a different side to Copenhagen; the quieter, beach-front side full of history. Established in 1660, this small hotel is often named in the top five of European's best boutique hotels – and it's easy to see why. Combining minimalist Scandinavian interior design with all of the features of a country retreat, the Skovshoved is the best of both worlds – think four poster beds draped in crisp white linen, dark wooden floors and some of the best sea views in Denmark. Don't forget the sample the Michelin-recommended restaurant, too. For more information, visit the Skovshoved Hotel website.
Avenue Hotel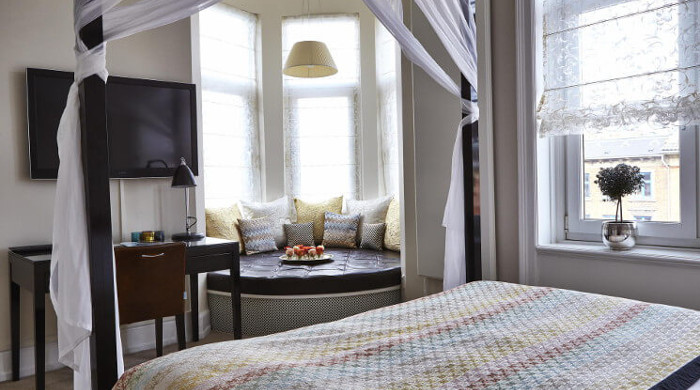 If you want to feel like an insider in the city, stay in Frederiksberg; an area where the streets are tree-lined and full of incredible independent boutiques and cafes, and is definitely off the tourist track. The place to stay is Avenue Hotel, a 19th-century townhouse full of style and a relaxed, friendly atmosphere. Inside, the hotel is typical tasteful Scandi, while the secluded rooftop and cocktails in the popular bar are not to be missed. Go to the Avenue Hotel website for more.
Ibsens Hotel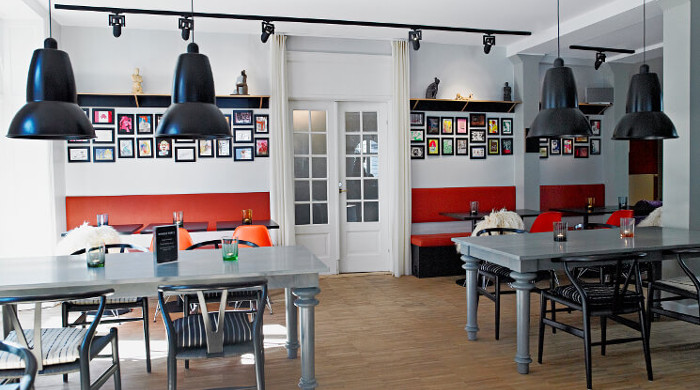 Minutes from Nørreport station, Ibsens Hotel is full of style and character, having been decorated by artists who live in the neighbourhood – fitting, given its location in Nansengade is made up of must-visit galleries, bookshops and cafes. Typical minimalist rooms are given life with bright colour accents and mid-century design details, while the whole hotel has an eccentric and independent spirit throughout. Visit the Ibsens Hotel website to find out more.