A topic hot on our lips and high on the news agenda is sustainability. From greener energy, cutting down on food waste and reducing our plastic problem, it would seem the world has officially woken up to the realities of our climate crisis. When it comes to the fashion industry consumers are starting to shop consciously and are becoming more aware of sustainability in fashion. From high street to designer we're seeing positive change from brands who are implementing strategies to produce more ethically sourced fashion, and one of our favourites Oliver Spencer is ticking all these boxes. We sat down with head of sustainability at the brand, Bleue Wickham-Burnham for a chat about how they're doing their bit.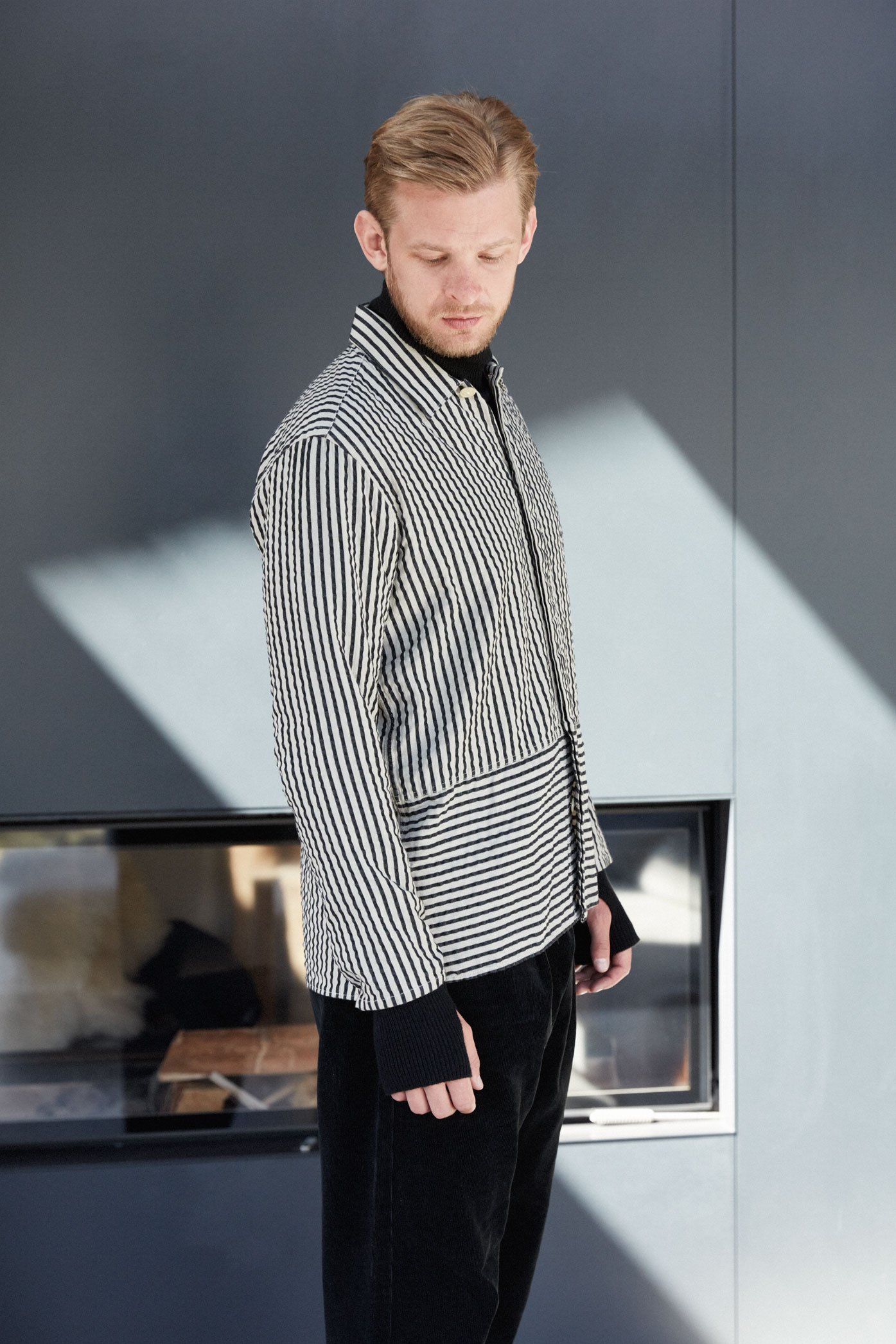 #1 Sustainability in fashion is a hot topic at the moment, and clearly a topic Oliver Spencer is taking seriously. Has there always been a Head of Sustainability position at the brand? When did you come on board?
There hasn't always been a head of sustainability position, but the company has always had the right moral positioning to things positively. However, there was no specific knowledge or strategy wrapped around the brands moral positioning. That's where I came into the mix.
#2 Why did you want to head up the sustainability strategy at Oliver Spencer? Has it always been a passion of yours?
I actually starting working for Oli in the store after finishing university where I studied sustainability within the fashion industry. After working for the company for a few months I could see that they cared about environmental and social progression, so I put together a proposal and we took it from there!
#3 If you could urge your customers to do anything to help lead a more sustainable life when it comes to fashion, what tips would you advise?
Buy less, choose wisely and care for your clothes. Simple. If you really want to make this easy for yourself, give yourself a quota on how many new items you can buy and if you need anything outside of this quota – buy second hand using a marketplace platform such as eBay, Depop or Vestiaire.
Outside of fashion ‐ eat less meat if any, drive less, use a renewable energy supplier and apply the same principles needed to for fashion in the purchase of other goods.