Whether you're going vegan for a week, or you started your vegan journey years ago, next week the world is celebrating the beginning of World Vegan Month. If you're cutting out all animal by-products once and for all, or maybe just fancy going a bit further than meat free Mondays, we're here to help. Take a look at our run down of the top UK vegan restaurants to visit.
#1 Bundobust – Leeds, Manchester and Liverpool
If you're into Indian food, specifically mouth watering Indian street-food, Bundobust is the place for you. Dishes on the menu are either vegetarian or vegan and are served in a tapas style, so it's recommended that you team up with someone and share at least 2 or 3 dishes each.
Choose from a selection of traditional Indian starters, mains and desserts with a slight spin. We'd highly recommenced the Chloe Dhal, a chickpea and spinach massala, or the spicy Takka Dhal, a mixed lentil curry cooked with cumin, garlic and chilli! If you fancy something on the menu that's vegetarian just ask the staff, as a selection can be made vegan for you. The exceptional food teamed with the Indian inspired decor and a craft beer makes this our number one restaurant to visit during Vegan month.
 #2 Tibits – London
Tibits in London is unlike any other of our top UK vegan restaurants, in that you actually pay by weight. With an offering of homemade vegan and vegetarian soups, juices, salads and hot dishes you can either stay in and enjoy the relaxed atmosphere or take away for a leisurely lunchtime. With each season comes a new menu, either put together your own creation or choose from the menu. We're currently craving the wild mushroom and polenta pizza and the the banana sticky toffee pudding for afters please.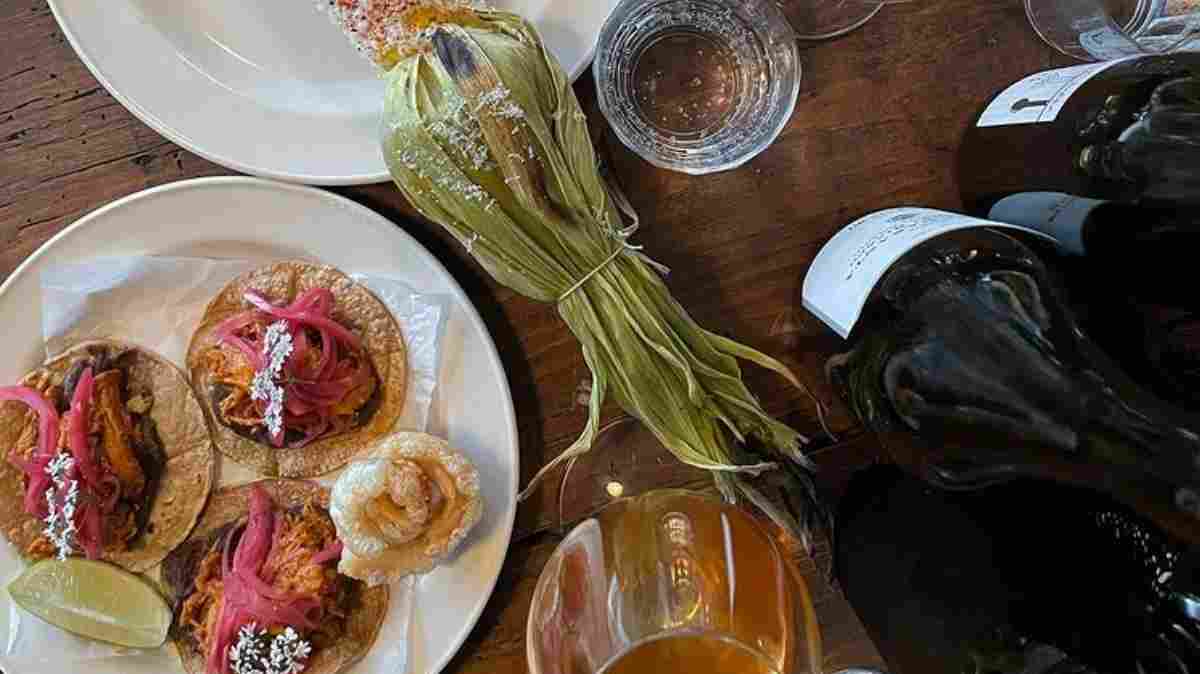 Scroll through our recommendations, covering the quick coffee and pasty stops between shows, to the wine bars you want to spend your evenings in...
#3 Mildreds Restaurant – London
If you're based in London or a regular visitor of the capital city, then Mildreds should definitely be on your list of vegan hang outs. With four restaurants to pick from, their Soho, Dalston, Camden or King's Cross branches offer a curated selection of vegan starters, mains, burgers, desserts and sides. The popularity of Mildreds has not only led them to expand their offering and bricks and mortar shops, but also now host cooking classes. They have even published a vegetarian and vegan cookbook full of their favourite recipes for you to make at home.
#4 Allotment Vegan Eatery – Manchester
Multi-award winning vegan eatery Allotment has most definitely put vegan food on the Manchester map. Creating vegan and gluten-free dishes, Allotment work hard to ensure their food is as fresh as possible by locally sourcing all their ingredients, meaning seasonal menu's are frequent. If winning the Best Vegan Roast and Best Vegetarian Restaurant wasn't enough to get you marching down to test it out, their Instagram full of mouth watering dishes is enough to tempt anyone. We're especially excited to try out the roast!
#5 Purezza – Brighton and Camden
Calling all pizza lovers! We understand the struggles of trying to find vegan pizza that won't leave you feeling dissatisfied. But luckily for us, Purezza has answered all of our vegan pizza prayers this vegan month. Truly celebrating mouth watering vegetable combinations, pizza's are full of flavour, colour and are made with vegan sourdough, from 'type 2' wholegrain flour for a light and fluffy base. Located in both Camden and Brighton, the pizza selection is brimming with variance. From the signature spicy 'Vulcano' pizza bursting with red peppers and green chillies to 'Here comes Truffle' a truffle base and vegan mozzarella, you'll be spoilt for choice.
If you can't make it to one of the above restaurants and are now feeling sufficiently hungry, why not try some vegan recipes at home?