With colourful clothing and joyful dressing taking centre stage this season we have all given our wardrobes a complete facelift. A product of isolation the buzzword is a complete backlash to our all too familiar loungewear sets. However this is not a new trend, this well-researched idea is called 'Dopamine Dressing' proving that wearing colour can uplift your mood. With the last two seasons flooding us with bold colours and bright prints we have completely uplifted our wardrobes and ourselves. Here get to grips with Dopamine Dressing and the designers that are giving us our daily dose. 
#1 What is Dopamine Dressing? 
Dopamine dressing combines what you wear with mindfulness, it refers to the idea that the way we dress can affect our mood. How joyous dressing and the use of bright colours, prints and clashing patterns can uplift us and make us feel happier giving us confidence and hope.
#2 What is Dopamine? 
Dopamine is a neurotransmitter that is produced in your body to send messages between nerve cells. Dopamine affects our motivation, memory, and attention and allows us to strive and plan. When dopamine is released in large amounts, it creates feelings of content and happiness. It is known as the happy hormone!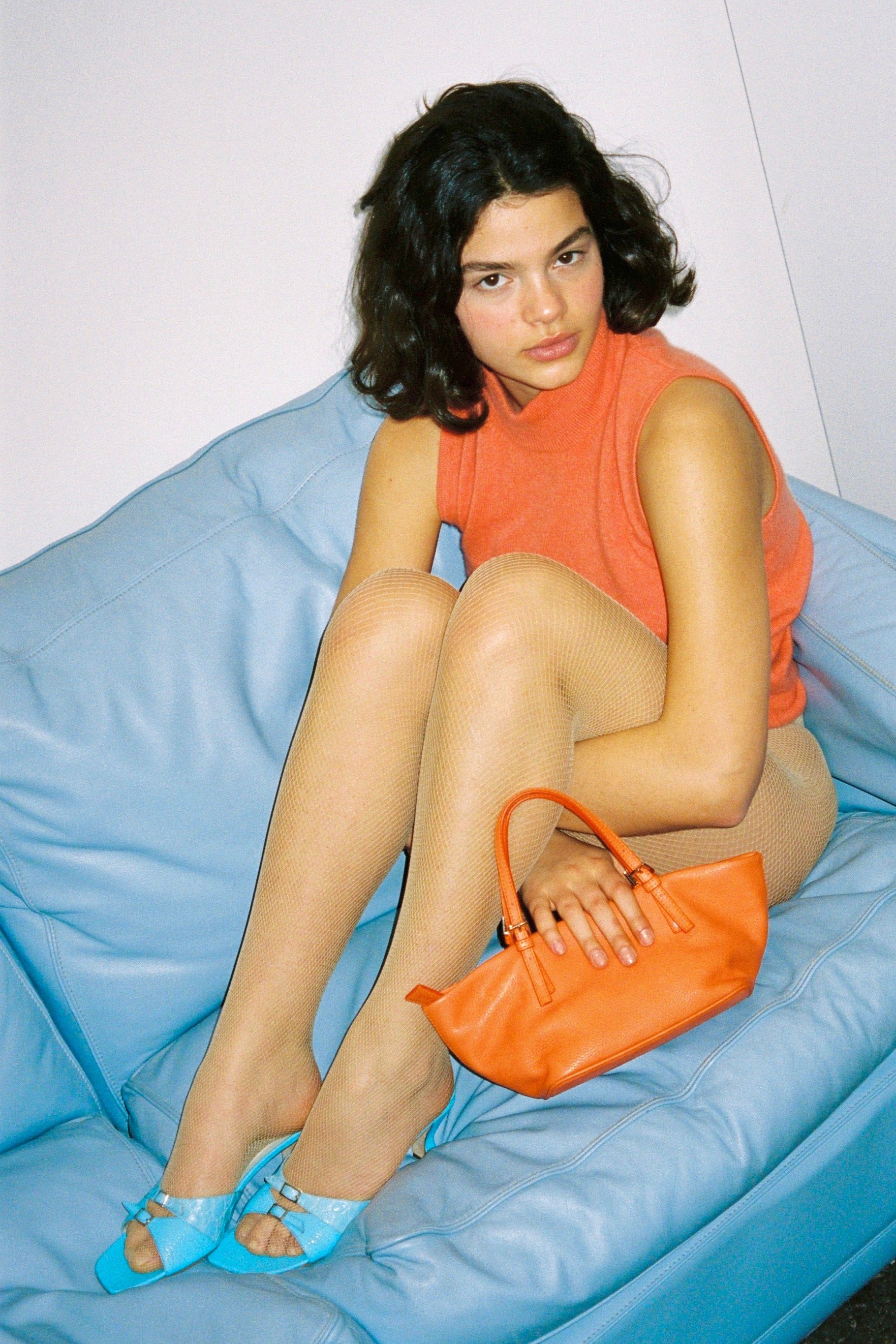 #3 Where has Dopamine Dressing come from? 
Dopamine dressing is based on the idea of colour therapy also known as chromotherapy. The theory that colour can help physical and mental health has been practised for centuries. Colour therapy expert Al Mutaiteeb 'uses colour to help clients release anxiety, ease depression and better connect with themselves.' Interior designers use colour therapy as a powerful tool to reflect mood when working on interior spaces so it is no surprise that designers are now using strong colour palettes to reflect the emotion of the time. 
#4 The Rules of Dopamine Dressing 
Here comes the cliche – there aren't any! The more colour the merrier. Whether you prefer a blush, pastel palette or a widely printed aesthetic, the idea is that those colours reflect your mood. Known as a 'healthy' fashion trend here are some of the brands at Coggles giving their dopamine dues. 
London based designer has become a cult for menswear fashion subverting the idea of traditional masculinity. The collection draws inspiration from Martines love for music and subcultures. Including print, pattern and pastel colours these pieces make you feel a certain way.