As much as we love New York City (Take a look at 11 Howard for one of the best places to stay, or discover our favourite romantic restaurants in Manhattan and Brooklyn), it's not exactly known for its calming, slow way of life. When summer comes, you'll need a bit of an escape from the relentless heat and crowded sidewalks – and it just so happens that some of the best destinations are just over an hour away from the city. Discover our best weekend escapes from New York City (that aren't the Hamptons) below – and don't forget your holdall.
Beacon, NY
Beacon is fast becoming the best place for a culture-packed weekend away from NYC. This spot in Hudson Valley is full of art galleries, with Dia:Beacon hosting some of the best contemporary art exhibitions in the country, as well as independent stores and casual, farm-to-table restaurants. It's also naturally impressive: Main Street sits at the foot of Mt Beacon, making it a great place to hike.
Where to Stay: The Roundhouse, an early 1800s property full of history and with a tasteful modern renovation. The hotel – which sits just above a waterfall – blends 1800s industrialism with contemporary country charm; think sleek meets rustic, with high ceilings and plenty of reclaimed wood throughout.
Time from NYC: 1 hour, 30 minutes
Hudson, NY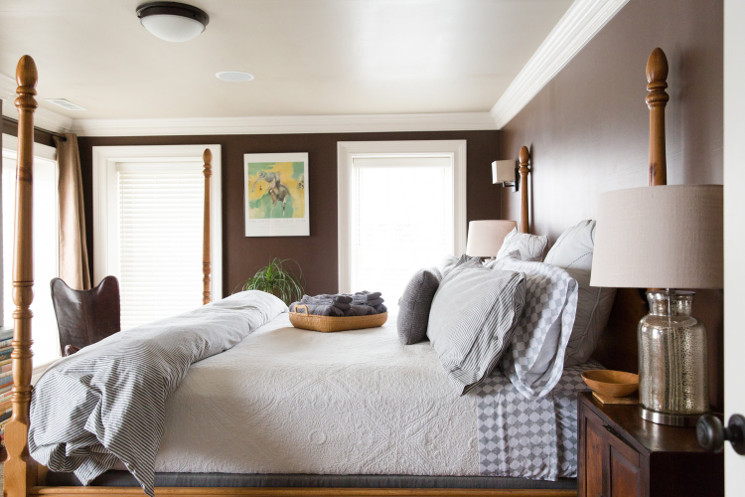 Rustic fine dining, galleries and a hub of rare antiques shops makes Hudson a must-visit – not to mention the Hudson River itself and eclectic mix of architecture that paints a vivid picture of the city's history. It's boomed in the last decade or so but still retains that small-town charm plus there's plenty of opportunity to spend time in the great outdoors.
Where to Stay: Hudson Merchant House, a traditional 1700s house-turned-B&B with a mid-century flair. There are just four rooms, with spaces filled Eames chairs and all the little touches you could need for a home away from home – plus you'll be served the best breakfast you've had in a long time.
Time from NYC: 2 hours, 20 minutes
Shelter Island, LI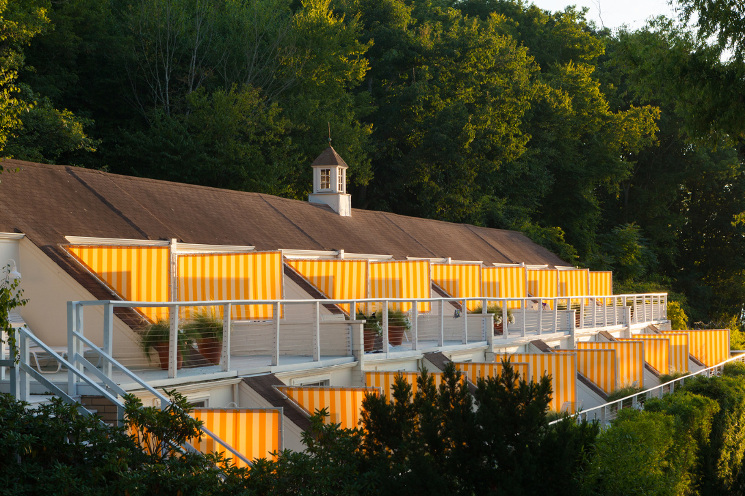 Shelter Island has the best bits of the Hamptons – pristine beaches, incredible seafood – but without the crowds. Cars are a rarity, making the only way to get around the four-and-a-half-mile length of the island by bike or on foot. Beaches are wild, locals are friendly and the pace of life is so slow time almost seems to stand still – in a good way.
Where to Stay: Sunset Beach, a touch of the French Riviera in New York. Sitting right next to the beach, this is the spot to get the best view of the daily sunsets – particularly from the open-air rooftop restaurant. Expect laid-back elegance from the rooms (of which there are just 20) with hardwood floors, clean white walls and touches of bright colour, plus a private terrace with views over the water.
Time from NYC: 2 hours, 30 minutes
Montauk, LI
A surfer's paradise, Montauk is one of the best places to catch some waves (Ditch Plains is the best spot) – or relax on the sand, if getting on a surfboard sounds like too much hard work. It's also full of natural beauty, old seaside charm and plenty of great restaurants thanks to the fashion set that have descended on it in recent years.
Where to Stay: The Surf Lodge, a bohemian shack-like hotel dating to the '60s that boasts live music, artist residencies and fitness classes alongside its laid-back beachside rooms. The restaurant attracts foodies from all over Montauk too, with an organic menu that focuses on daily caught seafood.
Time from NYC: 3 hours, 45 minutes