One thing that is top of everyone's agenda when visiting Copenhagen is trialling the food and drink hotspots that the city has to offer. We have you covered, from a quick pit stop coffee and pastry between shows to the wine bars you want to spend your evenings in. Scroll down to find our top recommendations for food and drink… 
Esmée only recently opened its doors in July but has rapidly become one of THE places to try! The French food is mouth-wateringly delicious, with a fantastic menu of cocktails to assist and not to mention the truffle starter which is somewhat of a delicacy. 
Bottega Estadio is located‑ as the name suggests‑ right by the football stadium. The menu of fresh food catapults you to the heart of Italy. Renowned for their selection of wines and exquisite seafood, this is to tick off the bucket list. 
Sonny is the ultimate Scandinavian coffee shop, perfect for brunch! The Sonny Salad is a classic but the coffees and matcha are city favourites too if you just want to pop in while you are exploring. 
Their offering of "Avocado Smash" and stacked pancakes are absolute works of art. Full of colour and deliciousness, they serve the type of breakfast's you can't help but photograph. 
Craving lunch in the sun with an ice-cold Aperol Spritz? This is where to go! The small restaurant also serves pastries and coffees but that orange concoction is what makes you want to go here at every opportunity. 
Un Mercato is a centrally located restaurant by the Torvehallerne. It's a city hotspot to try for sure, with their Rosemary fries and their fresh bowls of pasta laced in parmesan being extremely popular.  
Lilo is a tiny little wine bar that serves the best pasta dishes! A popular recommendation would always be farro pasta but if you're in the mood for something a little fancier then push the boat out and have the Lilo. And yes that's fresh truffle…
Kafeteria is located in the SMK museum and serves a dreamy selection of pancakes! This is the perfect pre or post museum treat if you find yourself in Copenhagen on a rainy day. 
Serving traditional pasta and wine, this little hidden gem is an IN place to eat at the moment. The small but sweet corner spot restaurant has a small selection of Pasta, Tiramisu and Wine… what more could you ask for. 
Positioned on the waterfront this stunning restaurant offers a menu of fresh, colourful dishes with plenty of variety.  With specialities such as celery and nuts on toast (don't knock it till you try it) people keep this one at the top of their hit list.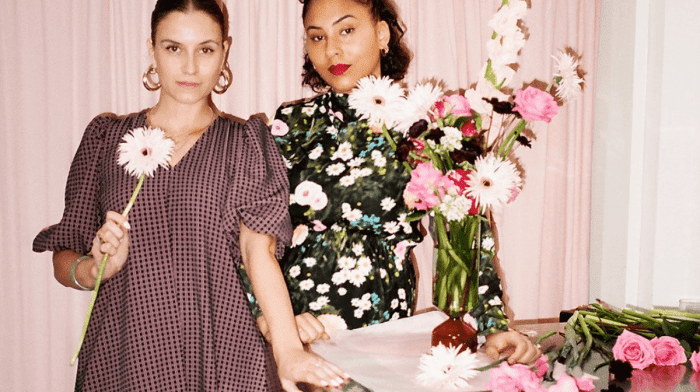 With Ganni, ROTATE and Saks Potts flying the Danish flag at Coggles we're giving you a rundown of the Scandi designers we're currently swooning over this Copenhagen Fashion Week.
Words by Holly Thompson
Featured Image Credit – @bottegaestadio