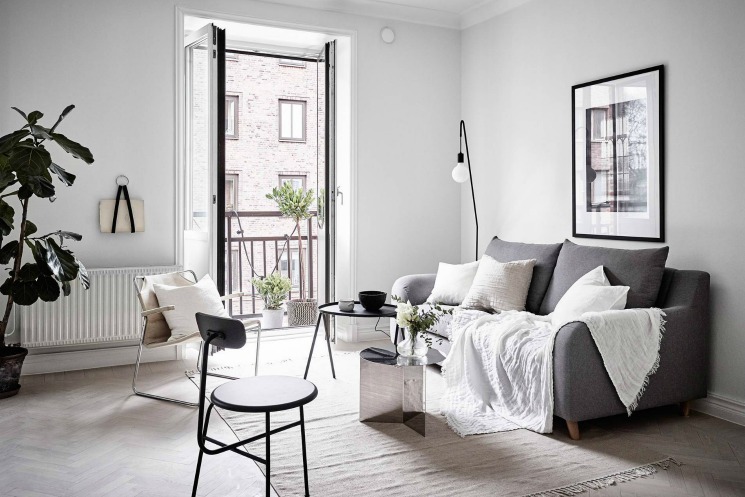 The New Year brings with it a chance to reinvigorate and refresh, setting the tone for the rest of the year – and updating your home is the perfect way to do it. Following on from the colder earth tones of autumn and winter, now is the perfect time to update your living space with some brighter tones to help magnify and maximise the little sunlight we tend to receive this time of year. Freshening up your living space with new season details, live greenery (read about how to add plants into your home >>) and spots of spring-ready colour can really maximise your home's potential.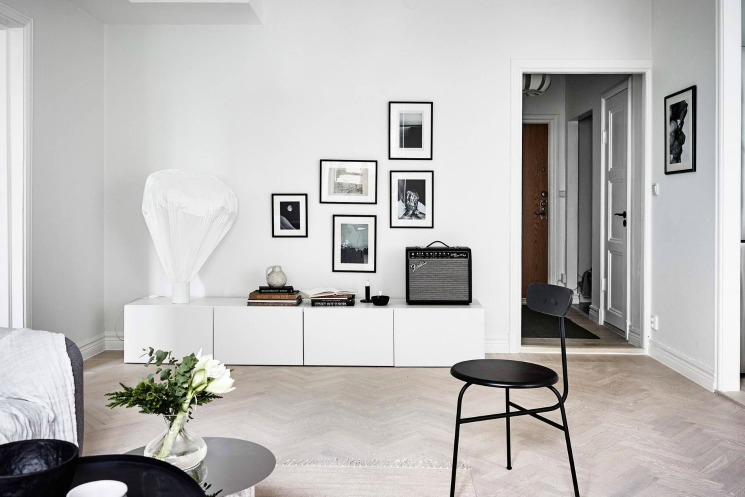 This living room in a Swedish apartment uses a mixture of warm, cosy textiles, clean colours and fresh plants, creating a space that bridges the gap between the cooler temperatures of winter and the vibrancy of the spring yet to come. The room features pale parquet flooring and off-white walls, offset by a soft grey sofa, dark simple furnishings and a gallery wall featuring black-and-white images. The use of plants, white cushions and blankets, meanwhile, add warmth and personality into the space, as well as creating refreshing elements in the home. Similarly, spot mirrors around your home to reflect the sunlight; naturally brightening up your space.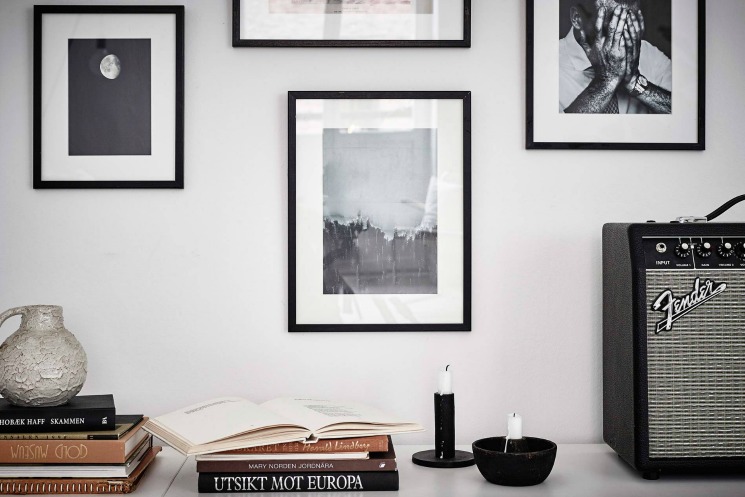 As the New Year begins, start as you mean to go on. For it is said that a clearer home makes a clearer mind and who doesn't want to start the year with fresh and clean-set abode?