This season at Coggles, we're gearing up for a wonderful year filled with art. Our latest SS21 campaign is full to the brim with expressive colours, bold prints and joyful dressing, a theme made possible with a little help from local artist Liam Hopkins, AKA Lazerian.
Manchester-based Liam Hopkins set up the Lazerian studio nearly 15 years ago in a small workshop located in a former cotton mill in Mossley. Since then, Lazerian has skyrocketed into the art world and beyond – picking up masses of international acclaim.
Committed to sustainable practices (specifically after being commissioned in 2011 for Bloomberg's Waste Not Want It initiative), Lazerian is now globally recognised and loved by many for its curious and engaging artworks and commissions.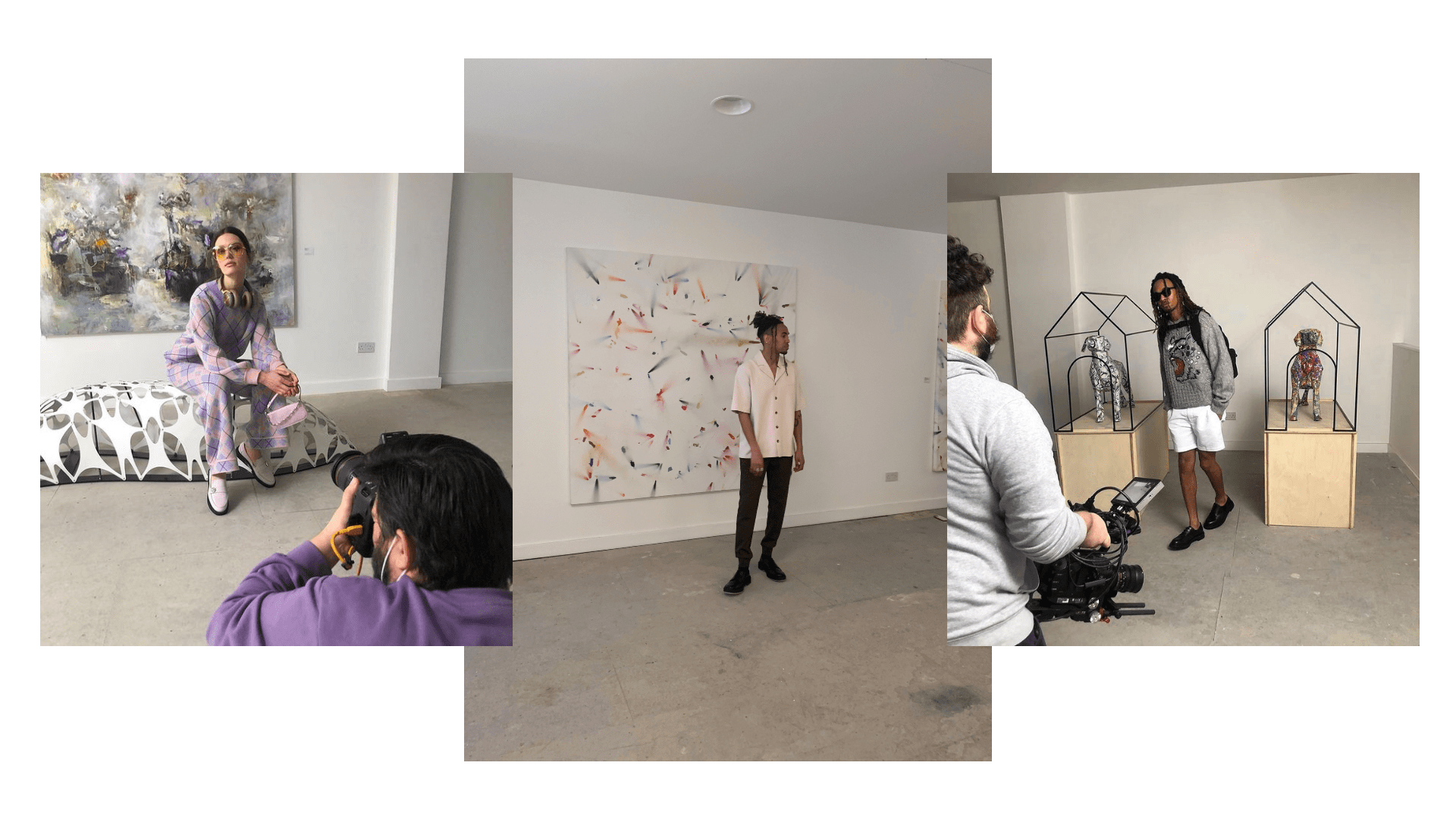 Providing the stunning artwork to accompany the Coggles SS21 campaign, Lazerian's bold artworks (including the white carbon-fibre modular style seat taken from Lazerian's RHS Chelsea Flower Show piece), were the perfect way to reconnect with the world of art – breathing life and stunning artistic vision into the space.
Lazerian currently has its first retail space (located on Manchester's King St) and presently houses an arrangement of Lazerian pieces from its original inception to present day.
We caught up with Liam ahead of his exciting upcoming projects (stay tuned!)
#1 Hey Liam! Can you tell us a little bit about your artistic journey?
For as long as I can remember I have always wanted to be involved in the art and design world. One of my first memories was feeding the video recorder toast as it looked 'hungry!' When the repairman came to fix it, I was fascinated by the intricacy of the machinery.
The direction of the Lazerian studio was originally focused on product design but after a small rebrand to a more ambitious and creative route, it became the studio it is today.
I believe that it is so important to use art and design as an expressive tool as well as a physical product. My current project will be an interactive, expressive piece that will allow companies and communities to work together to help several different Manchester industries regrow after a period of intermission.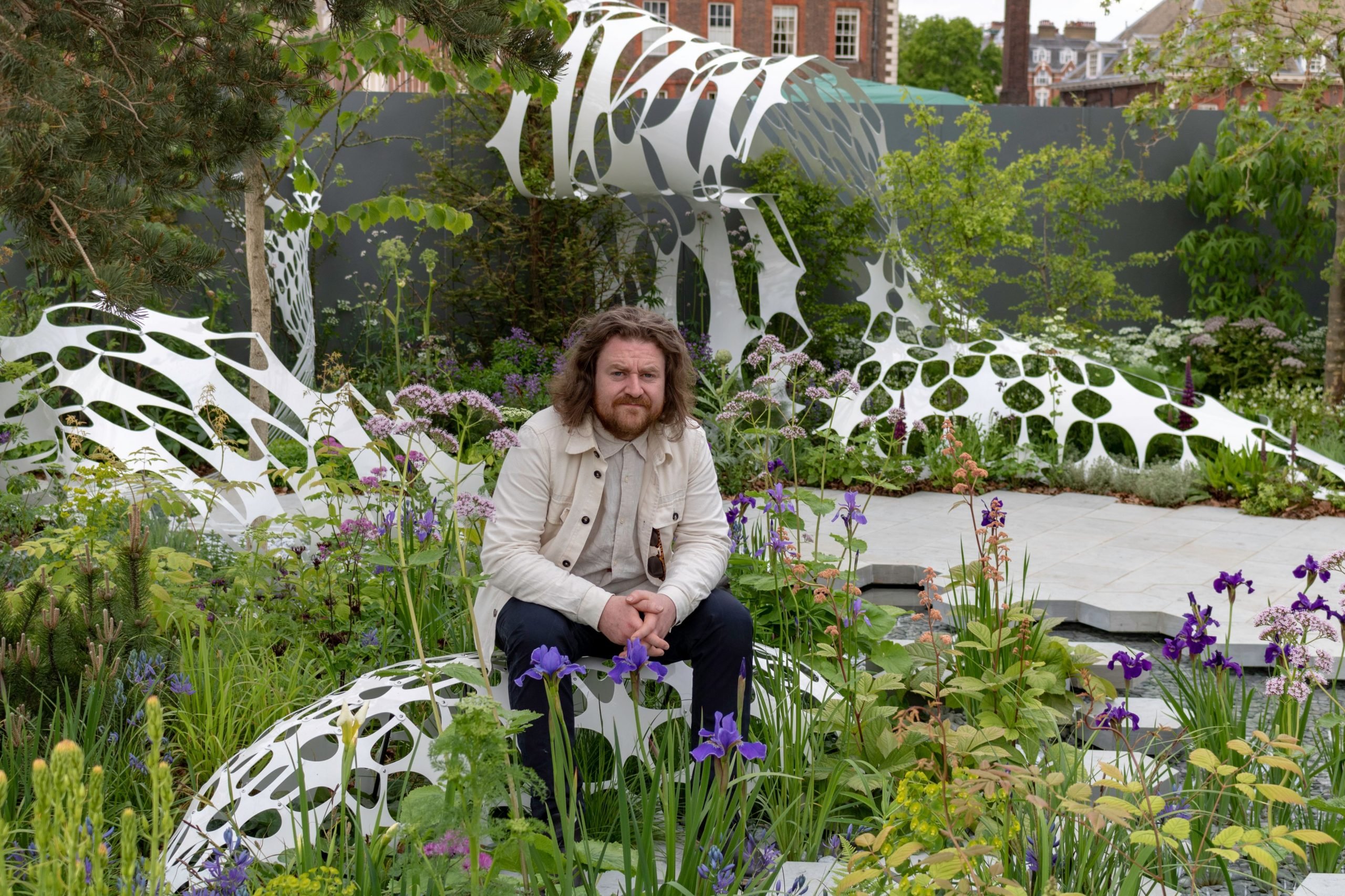 #2 What does a typical Lazerian commission look like?
I often work on commissions, where the main aim is to respond to the needs of a wide variety of global clients. A lot of my projects consist of public art installations, brand promotional objects, large scale art pieces as well as bespoke furniture pieces but more recently I have been experimenting with creating artistic experiences.
I always take on projects that follow the ethos of Lazerian. Each project is personal and distinctive in the fact that it takes inspiration from a variety of factors, depending on the situation!
#3 Can you tell us a little bit about your inspiration?
History and culture are so important to get a sense of the space. Personally, I like to get to know a space and to find out what is missing from there!
If I had to pick a specific area or subject that inspires me, I would have to say that I am particularly influenced by nature and the structures within it. Specifically complex arrangements such as honeycomb, crystal formation and seed growth.
#4 As an artist, do you have any advice to offer those wanting to follow your path?
Firstly it's always important to follow your gut. Listen to that inner voice and don't let it hold you back. It's there for a reason! Also, don't have an ego. Be humble enough to listen to everyone, you never know who you are talking to.
Don't feel intimidated as you are just as good as anyone out there. Surround yourself with inspiration. It can come from anywhere and can strike you at any moment! Take notes and photographs of everyday life, you never know when that photo of a cat on a bus shelter might come in handy!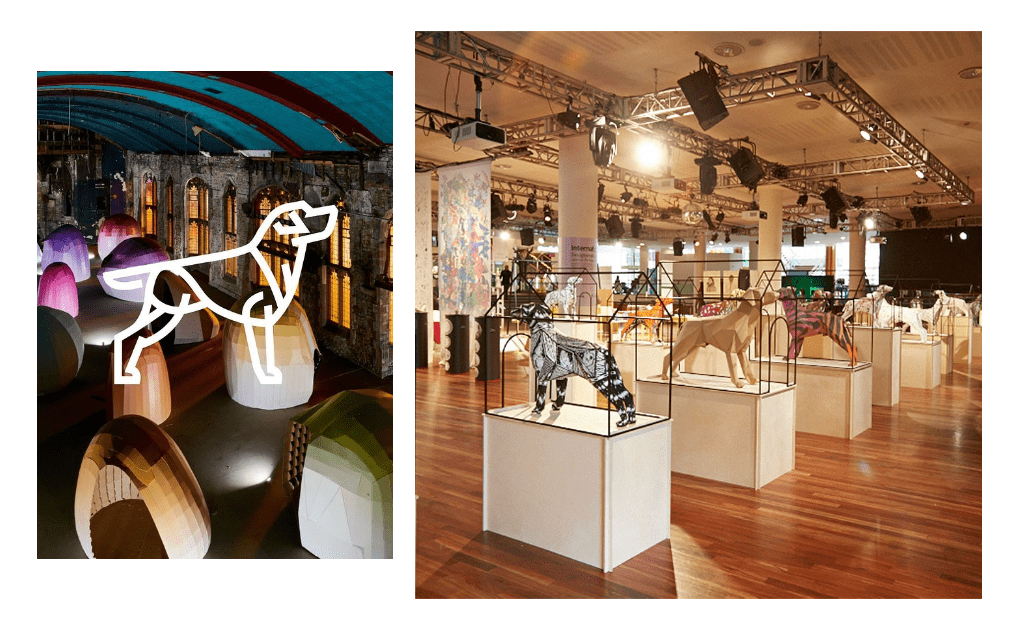 #5 We Love Gerald the dog! Can you tell our readers a little bit about him?
Sure! One of the artworks featured in the Coggles SS21 campaign was Lazerians very own mascot extraordinaire – Gerald. Gerald is a 3D paper sculpture of a dog who has been adopted as the official mascot of the studio. After making his home in the studio, Gerald proved so popular that I decided to send him out to 101 different artists and creatives for them to put their spin on his bare white coat.
It became a huge success with an international exhibition that premiered in New York, Milan and London as well as the creation of a hardback coffee style book and 2D paper kits of the limited edition dogs by various international artists and creatives.
#6 What's the next step for your career?
The next few months are an exciting time for Lazerian as I am in the process of an exciting new venture.
The release of the Lazerian mobile studio is also in the pipeline! A definite labour of love that has been a long time in the making.
The mobile studio is a vintage HY Citroen van that was imported from France and fully restored at the Lazerian studio. The idea is to travel and offer creative style workshops to companies, members of the public and communities. It will be the Lazerian workshop on wheels!
You can stay up to date with Lazerian's work here.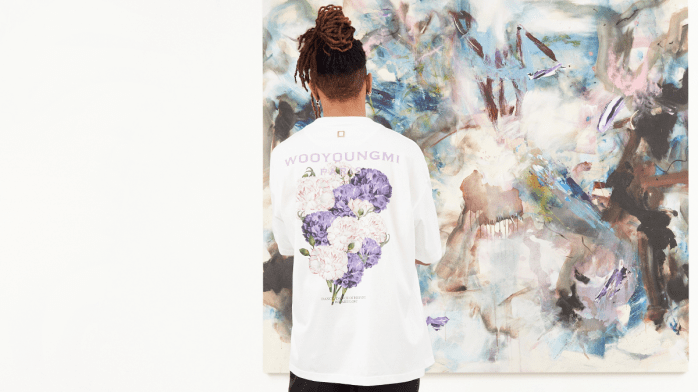 This season, we're reconnecting with the world of art. Need some plans for your radar? Look no further.
Interview with artist Liam Hopkins of Lazerian. Written by Ciara Martin.