Our flights may have been grounded this year, but that hasn't stopped us from swooning over the tempting temperatures and scenic landscapes filling our social feeds. Not only has lockdown had us baking banana bread, taking up cross stitch and getting our feng shui on, but it's also increased our wanderlust and necessity for some vitamin D. If you haven't already started planning next year's break, you will be after taking a look at these social feeds. For ultimate inspiration, here's our list of the best travel accounts to follow on Instagram.
 Best travel accounts to follow
#1 @travelandleisure
Yes, these places really do exist. If you are currently residing in the UK like us, it can be difficult to believe these places are on the same planet as you, but @travelandleisure successfully capture some of the most desirable locations across the globe to really kick start your wanderlust.  This accounts speciality is their focus on not only the most beautiful locations but also the most luxurious accommodation. Two minutes scrolling down this feed and you'll be looking for a new bikini.
#2 @travellingthroughtheworld
Number two on our list of the best travel accounts to follow well and truly puts our holiday snaps to shame. Instagram account @travellingthroughtheworld is chock full of stunning landscapes, mind blowing destinations and historical architecture. Demonstrating what each continent has to offer and the various cultures across the globe, this account really shows us the beauty of mother nature.
#3 @travel_a_little_luxe
Featured in a whole host of our favourites including ELLE, Conde Nast Traveller, Harper's Bazaar and Vogue, Danielle's travel account @travel_a_little_luxury is a lust-worthy display of crystal clear oceans, rustic architecture and basically where we'd rather be right now. If you're looking for an injection of warmth and to stay in luxurious accommodation, this is the best travel account to follow for vacay inspiration.
We found it very difficult to choose one photograph to represent the swoon worthy account that is @luxurytravelandhotels. This Instagram account really illustrates how to tick off some of the world's hot spots in style. We particularly like that many of the photo's featured include food and drink representative of the location, including the mezze of Greece and the floating breakfasts of Bali.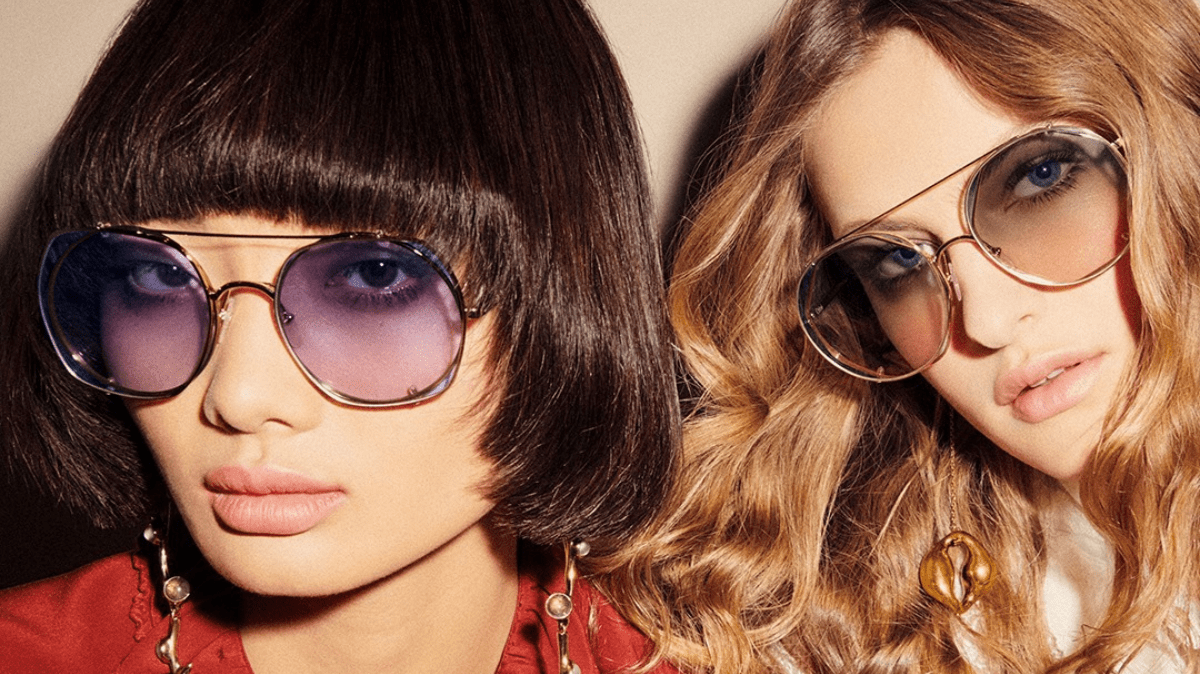 One of the best ways to decide which sunglasses are you new summer staple is to consider the shape of your face. We've broken it down face shape by face shape which frames will compliment your features the most, from Bottega Veneta cat eye shapes to rectangular frames from Gucci, we've got something for everyone.
Giving us exactly what the name suggests, @wonderful_places is a haven of destinations. We're particular fans of how colourful this feed is, featuring gorgeous greenery, tropical plants and oceans that match the blue hues of the sky. Every photo is postcard worthy, you'll be resharing on your feed daily.
Showing us a mixture of natural and manmade wonders of the world, @beautifuldestinations takes us on an adventure around some of the most desirable locations, and shows us why they are exactly that. From the stunning mountain ranges of Lago di Braies in Italy, to the umbrella filled tree tops in Japan.
Combining the best bits from all of the above accounts @voyaged gives us everything from luxury accommodation, to breathtaking landscapes and everything in between, there's a reason it has a whopping 2.4M followers. After visiting this page you'll have at least ten new destinations to visit on your list.
Showing us what Mother Earth really has to offer from every corner of the globe, @earthpix brings us closer to our planet with sensational photos and videos of wildlife, nature and architecture throughout the seasons.