A.P.C. is the brand in demand, with its collaborations and core lines coveted since its launch. Seen splashed across street style blogs after each fashion week, A.P.C. is loved by Hypebeast and scandi minimalists alike. Standing with a foot in both trending and timeless.
Known for their high-quality basics and anticipated collaborations, A.P.C. remains one of our most beloved brands. To help you believe the hype, here's the need to know about A.P.C.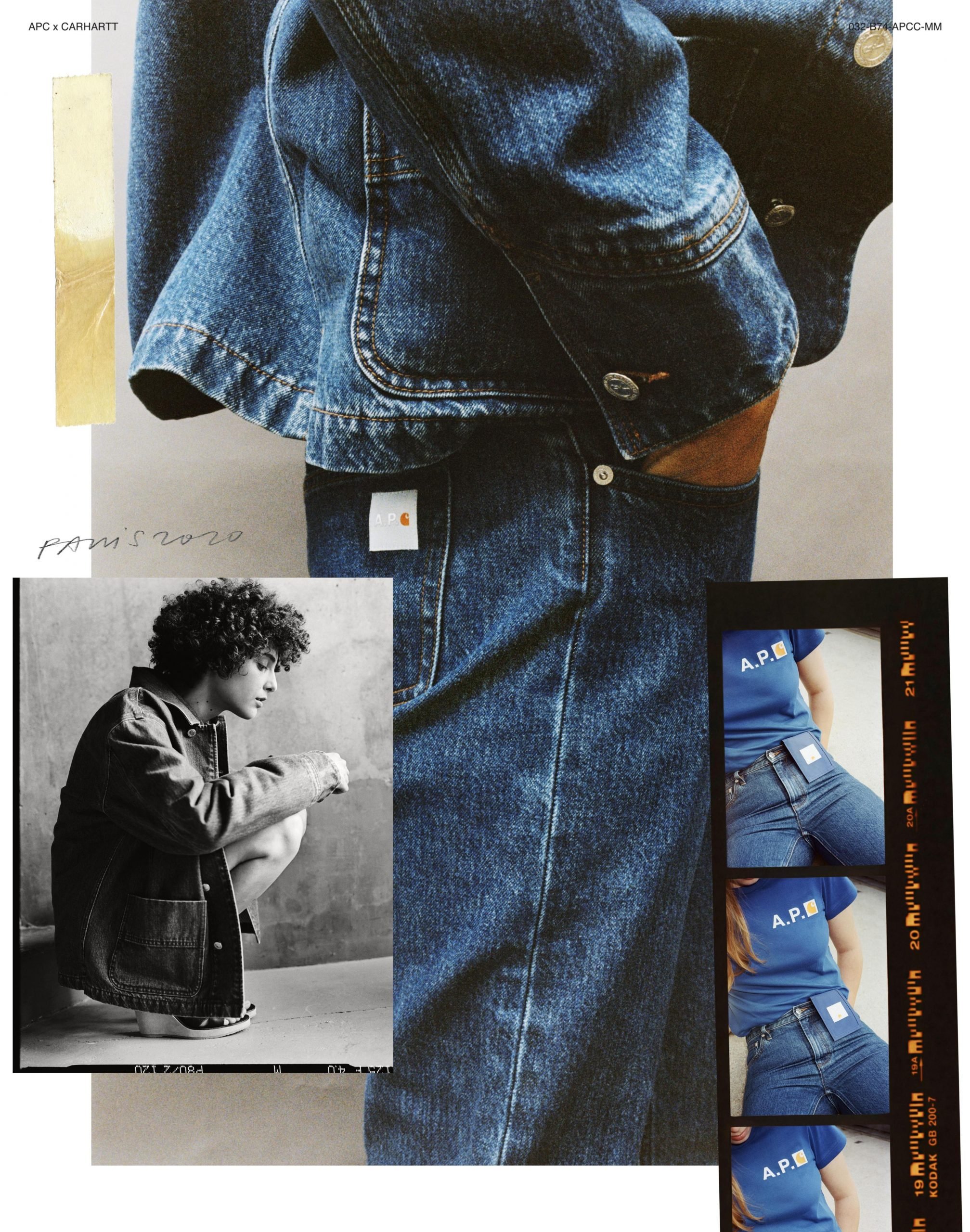 #1 What does A.P.C. stand for?
A.P.C stands for Atelier de Production et de Création, summarising the brand's ethos perfectly. Focused on quality and made with an artistic vision, the brand sees production and creation as an art, being as much a part of the creative process as designing.
#2 The origins of the brand
The brand was started in Paris 1987 by Tunisian-French designer Jean Touitou. After stumbling into an entry-level fashion job by accident, Touitou found himself working for Kenzo founder Takada Kenzo, introduce him to Japanese design and influence. When he began his own collections, at first his labels simply read HIVER or ETE, rejecting branding for a focus on the seasons and functionality, gaining a unisex following of his initial collections.
By 1989 when the A.P.C label was debuted, the brand already had a cult following dedicated to their high-quality, minimalist designs. Bringing basics into the realm of luxury fashion, A.P.C have maintained that same focus on functionality and quality since the start.
Originally, the brand had a focus on denim, gaining popularity for their use of Japanese selvedge denim. This raw denim is rigid and dry, designed to be broken in with wear and made using no colours or dyes as it comes straight from the loom. While the range now includes everything from dresses to bags, A.P.C denim products remain their best buys.
As it stands now, the brand is still run by Jean Touitou who takes on the role of creative director alongside his wife Judith who is the artistic director.
#3 The ethos behind the brand
A.P.C is inspired by everyday life, keeping functionality at the heart of their designs. Shrugging off trends, the brand symbolises an absence of extravagance in favour of a return to essentials as their range features high-quality basics that will certainly stick around for a while. This rejection of extravagance allows the brand to be authentic and accessible with a range that is largely unisex. They believe in having the best, living a simple but high-quality life and investing in things that will stay close forever. Above all, A.P.C is about minimalism, offering timelessly stylish casual fits to improve day-to-day life for the wearer.
#4 Where are my A.P.C. jeans made?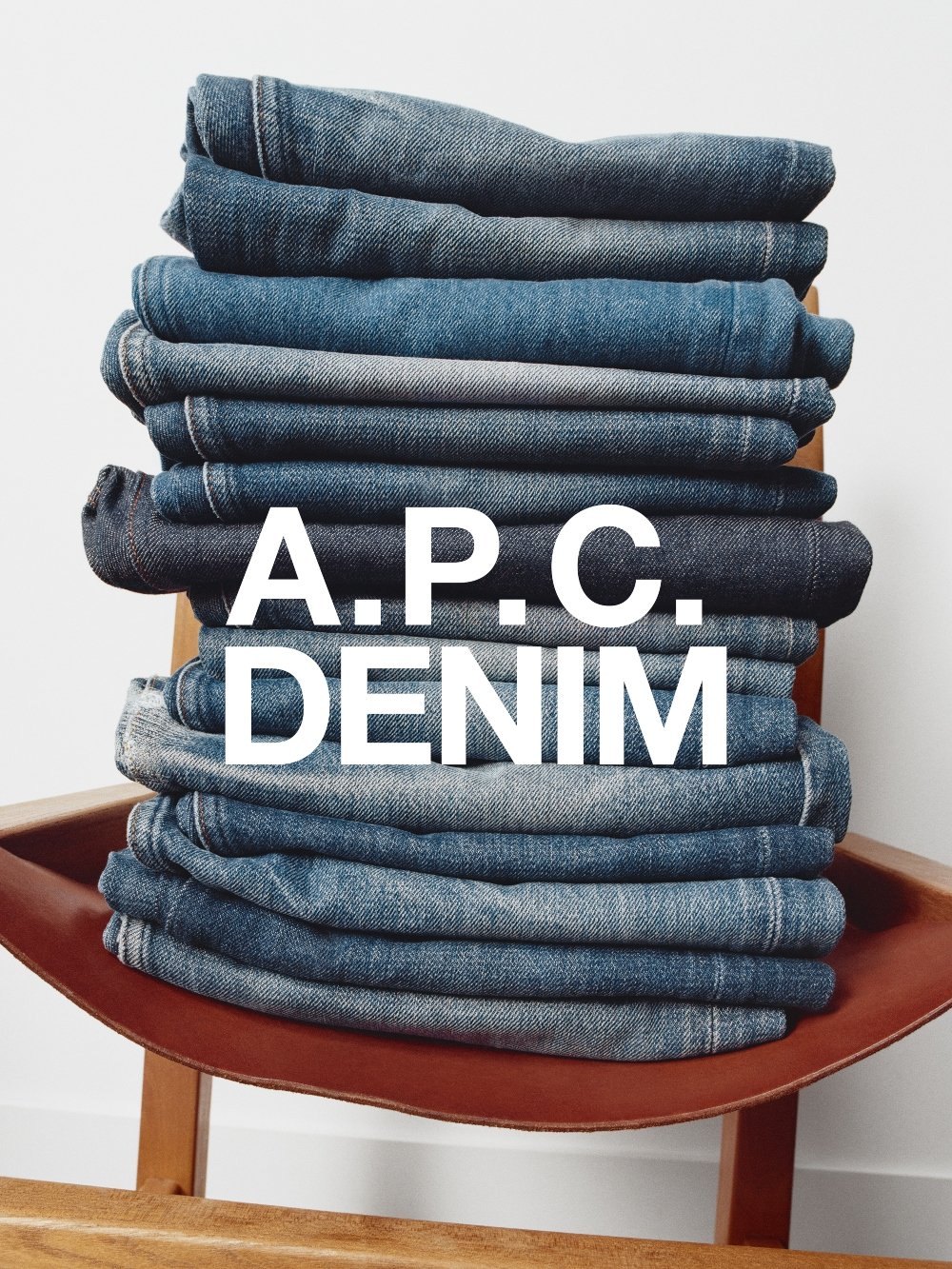 A.P.C. denim products, from jeans and jackets to tote bags, are made using Japanese raw selvedge denim, meaning they haven't been pre-washed, coming straight from the loom with neatly hemmed cuffs. For true denim aficionados, this is the only way to do it as this denim is untouched by chemicals. A.P.C source the best denim from Japanese makers. They have largely had a monopoly on the market ever since their post-war fascination with classic Americana style.
While denim is sourced in Japan, A.P.C products are made in Macau. An autonomous region on the south coast of china. The region was previously ruled by Portugal, meaning the culture now is a combination of Chinese and Portuguese, with cuisine that includes both pastel de nata and traditional Cantonese dishes. This seems to be the perfect place for production. Combining both the classicly laid-back casual vibe of Europe with the more utility-focused and now street-wear-influenced China.