A cult favourite for effortlessly elegant party dresses, De La Vali mixes Ibizian influences with an air of luxury. Known as the ultimate party mood, the brand has been the go-to for occasionwear since its launch in 2017.
This season is no different, with one-shoulder styles, bright silks and feathered detail catching our eye. We joined co-founders and best friends, Jana Haveman and Laura Castro, on their space, inspirations and life in London…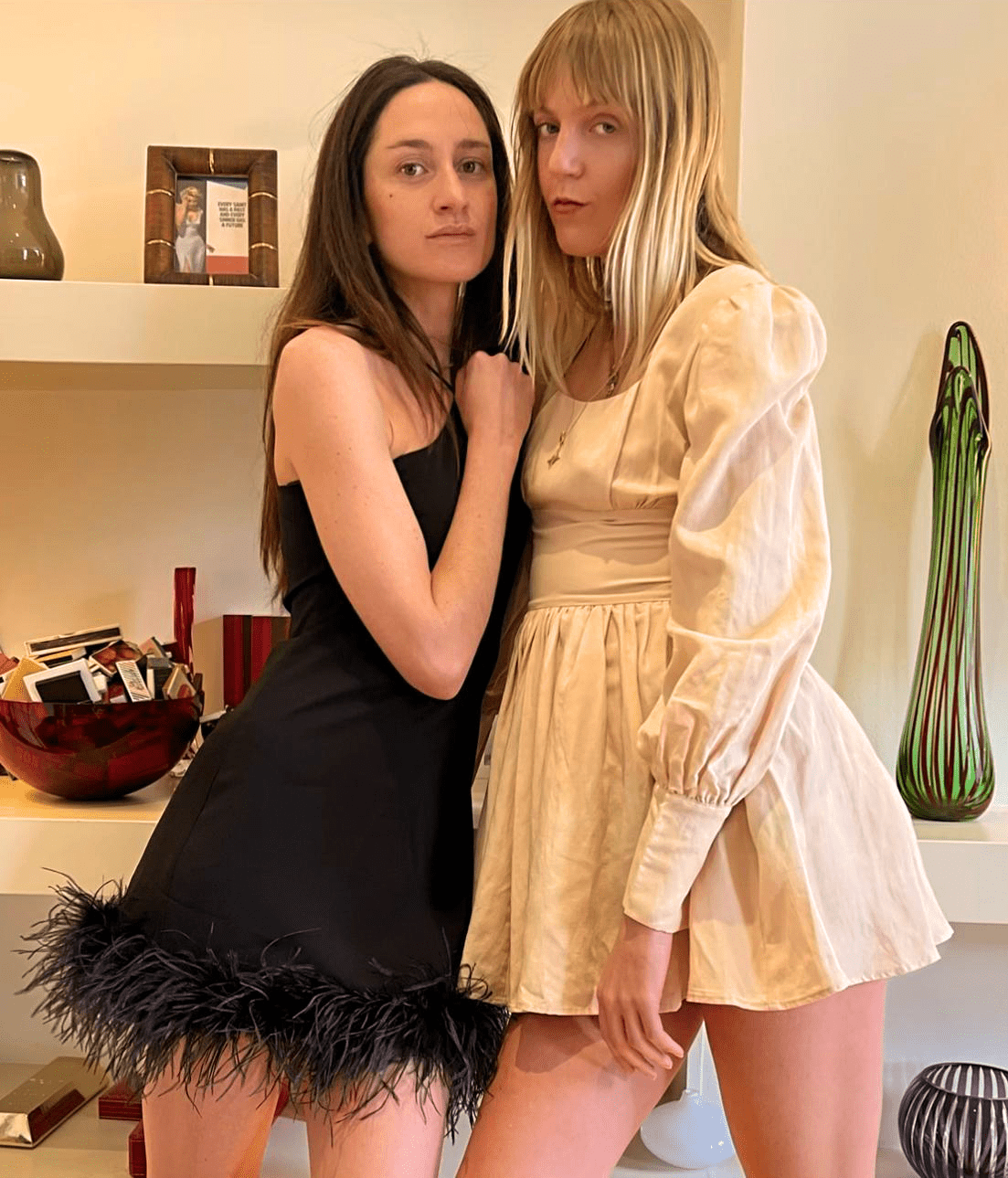 Thank you for talking to Coggles today! Please tell us about how you came to start De La Vali?
It's a special story, we have known each other since a very young age and always knew that we wanted to collaborate in some way. We have always been very much in sync in terms of our creative vision, we're inspired by the same music, films, ideas, passions and style so it seemed like a natural progression to embark on designing clothing together.  
We found ourselves on a continuous quest to discover 'one of a kind' dream dresses with little success so after years of digging through vintage fairs and flea markets for these statement styles we decided to travel to Goa, India to create our first collection together.
We then sold this on the beaches of Ibiza and were blown away by the instantly positive response, Ibiza is a small place with a real sense of community so it wasn't long before we began to see women wearing our designs around the Island.
Once we were at a party and saw about 20 girls in Vali dresses
It was at that point that we thought – this isn't just a passion project, we need to push this to the next level… We then moved to London and began wholesaling the brand, we were instantly picked up by luxury retailer Browns where we are still proudly stocked today.
Where does your love for vintage clothing come from?
We have early memories of raiding our mother's closets and have always adored clothing that tells a story and encourages the notion of 'playing dress up; Each collection always has a slightly playful narrative which we feel is often really apparent in vintage styling. We lived in Amsterdam together in the early days of embarking on the brand where the vintage scene is super strong and you have a treasure trove of stores on your doorstep – this inspired a lot of early designs, much like the streets of Portobello in London still do today…
Our personal style is quite eclectic really, each collection kind of reflects this and has quite whimsical, bohemian pieces accompanied by sharp tailoring, statement leather or bold, colour pop minis always with a nod to influential eras past – each piece kind of represents a different part of our character as designers and people really…