Originally launched as a fashion agency in 2006, Holzweiler today is a lifestyle brand that provides sought-after wardrobe staples for both men and women. Transitioning into fashion in 2012, they became known for their printed scarves.
The brand launched its first collection in 2014, inspired by architecture and texture, Holzweiler's thick knits and stylish outerwear soared in popularity. This week, we joined Maria Holzweiler at Platz, to talk about the space, inspiration and the latest collection.
Thank you for taking the time to talk to us today! Please tell us about yourself?
My name is Maria Holzweiler and I am the Head of Design at Holzweiler. I head up the creative processes within our brand. My main focus is in the design team and making sure that the designs are aligned with the identity of our brand, as well as the inspiration of the collections. I also make sure that the content we produce tells the same story.
Please tell us about your space and why you chose this space to shoot in today?
The space I chose to shoot at is our Platz location, which is a hybrid of our Café Platz and our retail store here in Oslo. This is really where everything happens. It's a very important part of the Holzweiler universe.
We do a lot of our events here and it's also where we did our SS22 show in the streets right outside.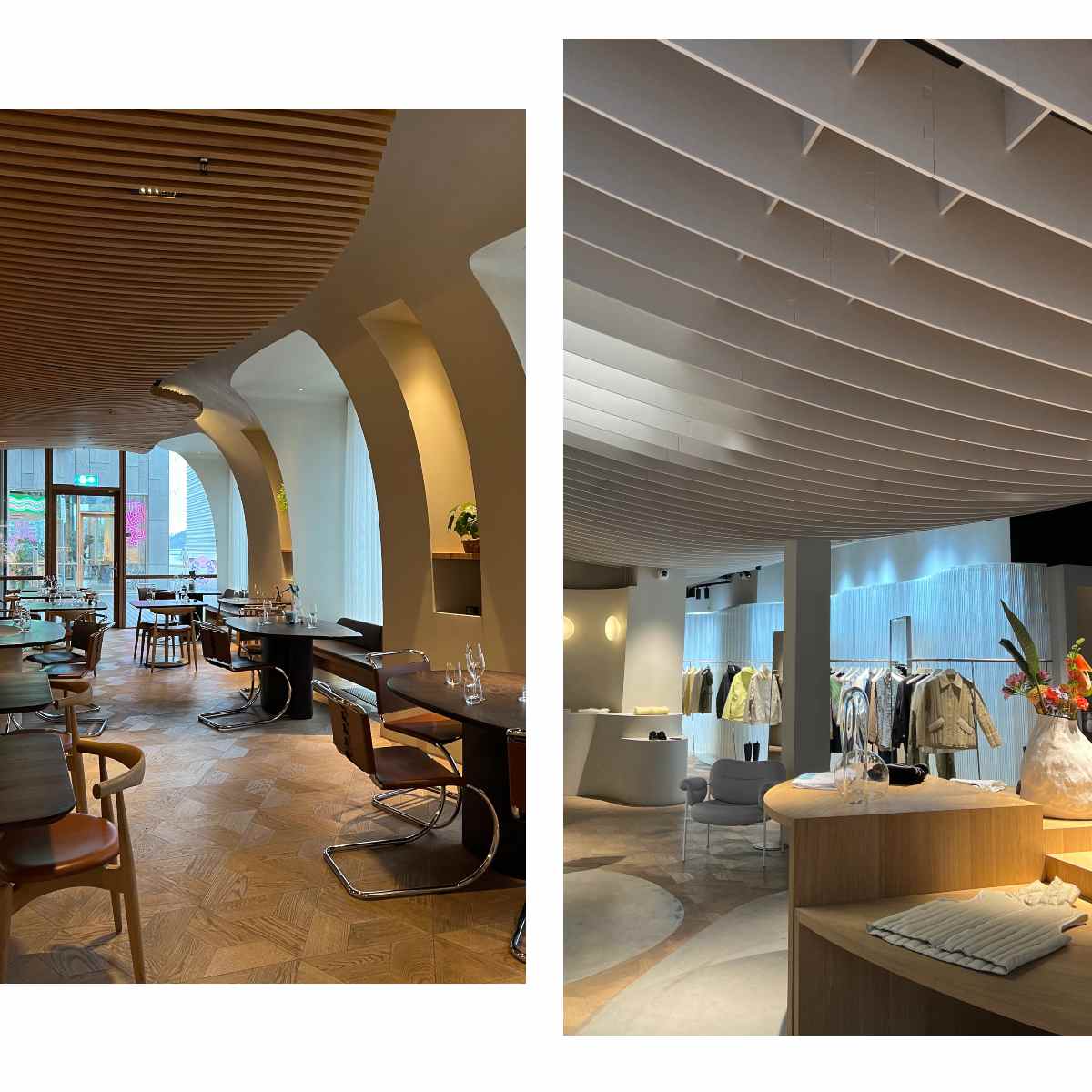 Where and what do you take inspiration from?
During this very special period, we realized how important it is for us as creatives, to be able to travel, move around and explore small and bigger things away from our homes. Normally we travel, go to museums, exhibitions and we are constantly in motion. We are used to meeting people and getting input and inspiration from all around. With the lockdown, we lost these opportunities and had to find new ways of gathering inspiration. The answer has been to explore the world through the eyes and handwriting of foreign friends and family while waiting for the possibility to travel ourselves.
What is your favourite thing about working at Holzweiler?
The people, the culture and the amazing energy of creating this brand together as a team.