Copenhagen based brand Helmstedt has become a prominent favourite where the world of art fuses with fashion. Combining artistic flair with astute clothing the brand has forged a revolutionary path combining colour, pattern and whimsical themes, with a focus on quality and craftsmanship. The collections transport you to a realm away from the everyday world which is why is it no surprise that A-listers and influencers are being seen head to toe in Helmstedt. Since founding the brand in 2018 Emilie Helmstedt has been awarded the Magasin Du Nord Fashion Prize in 2018, shortlisted as a semi-finalist for the prestigious LVMH Prize 2020, and named as one of Forbes 30 under 30 in 2021.
So, who better to tell you everything you want to know about Helmstedt than the creative mastermind behind it all. Here is our exclusive Q&A with Emilie on her inspirations, her views on sustainability and the show-stopping collections…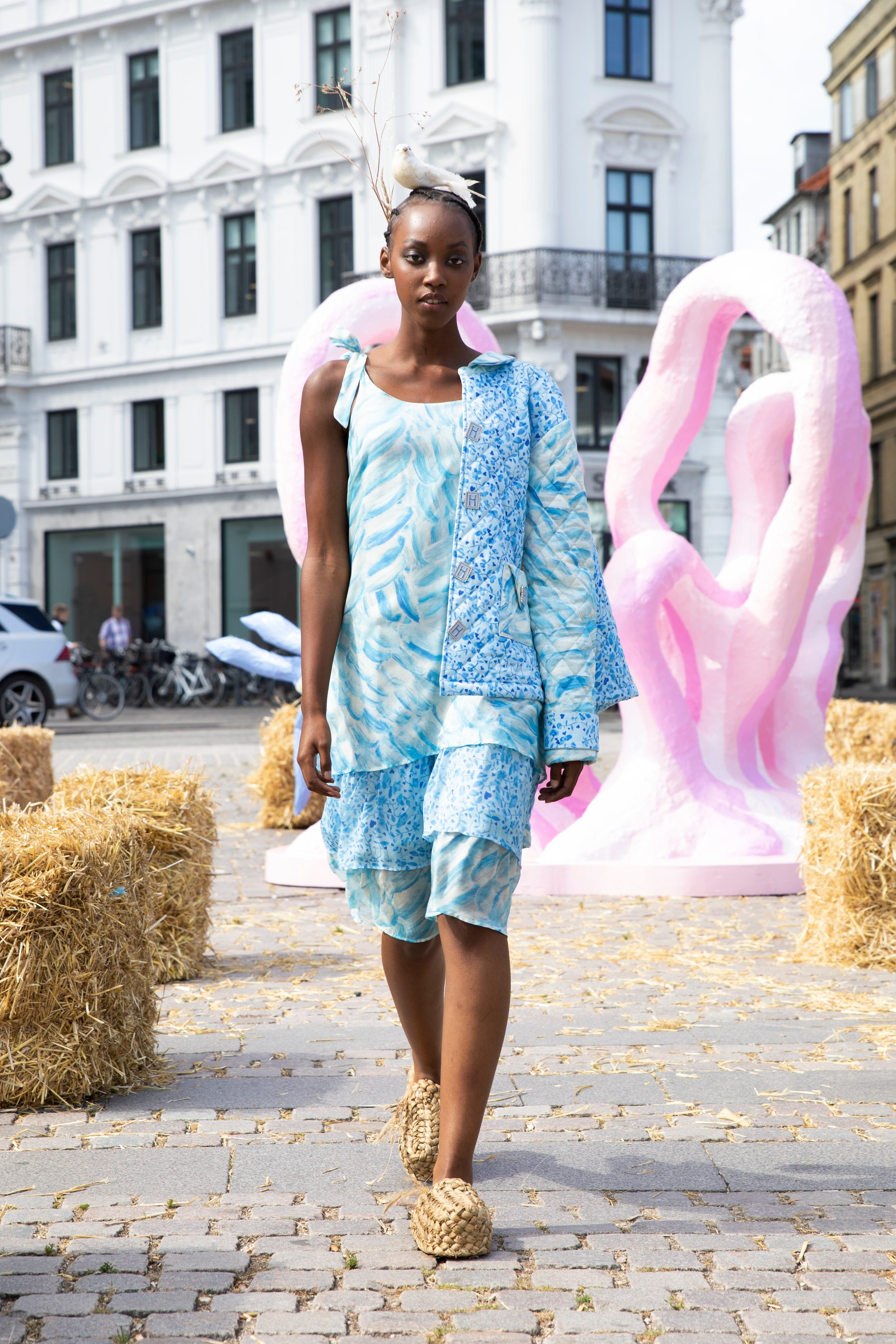 #1 Hello Emilie, how would you describe the style of Helmstedt and the ethos?
Adventurous, playful and dreamy. I love to express my imagination and stories in everything from poems to sculptures and clothing. The Helmstedt universe dissolves the space between illusion and reality to let imagination run wild without being limited by rules and expectations. The Helmstedt brand doesn't follow trends – it creates spaces and universes to set free creativity. And it is not as much a fashion brand as it is a universe of colours, shapes, abstract thoughts and emotions – and a way of expression.