We all have those iconic fictional characters that we idolise and adore! Hats off to the writers who create such memorable characters that can make us love, hate and cry for. However, some of the most iconic characters on screen are not just down to the actor's performance but because of their style. 
The stylists have managed to catapult these characters into the movie hall of fame. We are not just talking about the women, today we are looking at the Best Dressed Men in film. As we take a look at our most loved inspirations you will notice that many people have tried to recreate these looks from friends at a fancy dress party to A-listers on red carpets, none nevertheless quite as effortlessly cool. 
And the nominees for Best Dressed Men in Film are;
Dickie Greenleaf
Tyler Durden
Withnail and Marwood
The Dude
Henry Hill
Sam aka Ace
Bill and Ted
Jules Winnfield
Raoul Duke
Doc Sportello
#1 Dickie Greenleaf 
Film: The Talented Mr Riply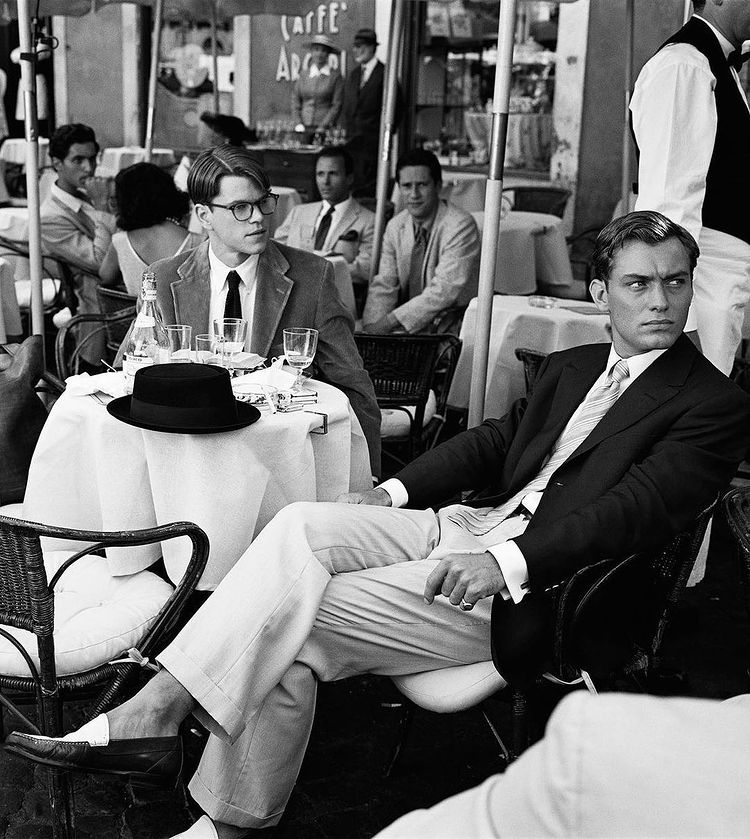 In the psychological thriller The Talented Mr Ripley, Dickie Greenleaf is the epitomy of wealthy 1950's west coast America meets Italiano jazz playboy. Born to a privileged family, Dickie spends his time travelling to beautiful cities with his girlfriend effortlessly dressed in short-sleeved shirts and linen trousers. It's no wonder that Tom Ripley became obsessed with his lifestyle and Dickie himself in a very twisted plot. 
#2  Tyler Durden
Film: Fight Club 
In a film based not just around the running of illegal fight clubs but the ridding of corporate and cultural influences, Tyler Durden plays the ultimate disaffected hero. His personal style presents the character's swag and attitude towards life with his battered red leather jacket and printed t-shirts. I'm not sure how but his bad taste clashes end up the epitomy of cool.
#3 Withnail and Marwood
Film: Withnail and I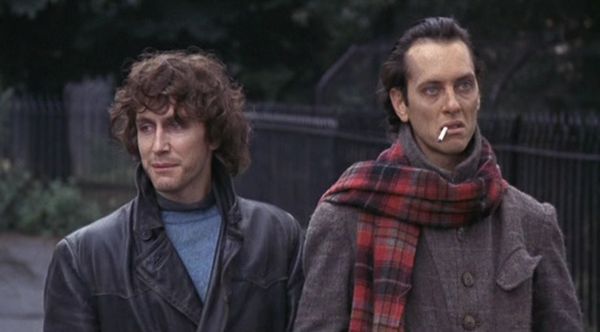 Withnail and I is an iconic film based on two struggling actors who desperately need a holiday but their break ends up being anything but relaxing. The film was not only revolutionary for its time for depicting the mood of the late 60's but today it still offers sartorial inspirations for their grungey style with an air of heritage tweed and English eccentricity thrown into the mix. 
#4 The Dude 
Film: The Big Lebowski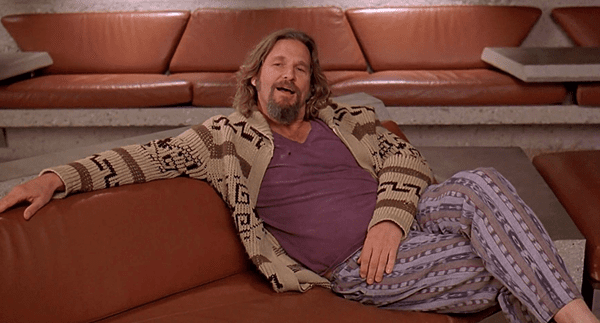 In the comedy which is now over 20 years old, The Dude, played by Jeff Bridges is wrongly mistaken and falls victim to a group looking for a millionaire with the same name. In his very laid back style and slightly scruffy demeanour, the character's chunky knit cardigan became fashion shorthand for offbeat cool. In the film, Jeff Bridges famously wore all of his own clothes and supposedly two other knitted options were made but who knew the cardigan he wore would be elevated to cult status. 
#5 Henry Hill 
Film: Goodfellas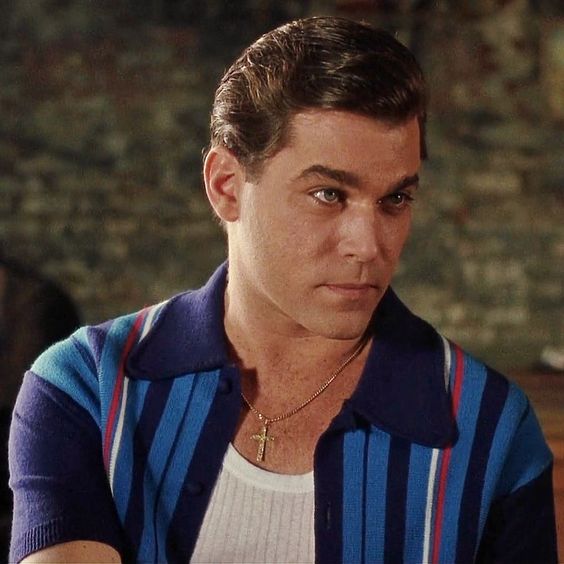 The movie Goodfellas, starring all of your big hit names often seen in those iconic gangsta roles is based on a true story. Ray Liotta plays Henry Hill, the boy who dreamt of being a gangsta in the mob through the 60's. The story is about his rise to power and then his ultimate fall. Set in New York in places such as the Copacabana nightclub you can't help but fall for his notable style. His flawless suits and striped bowling shirts evoke 60's American culture.
#6 Sam aka Ace 
Film: Casino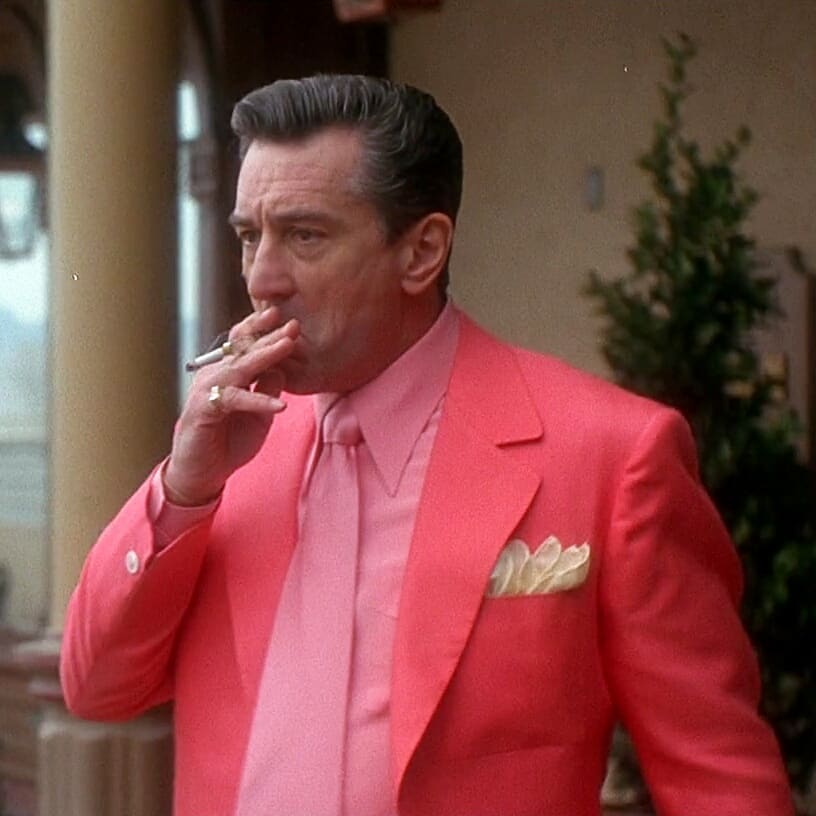 Robert De Niro plays the part of Sam aka Ace, the best in the business, Chicago town bookie turned casino boss. Knowing the importance of style to the character De Niro famously joked to his stylist 'you know how important a neck chiff is' when picking his options. In his famous wardrobe of brightly coloured jackets, each piece represented the '70s and early '80s Vegas aesthetic – a mobbed-up city in a 'new money' style whose grit hadn't yet been fully washed away.
#7 Bill and Ted 
Film: Bill and Ted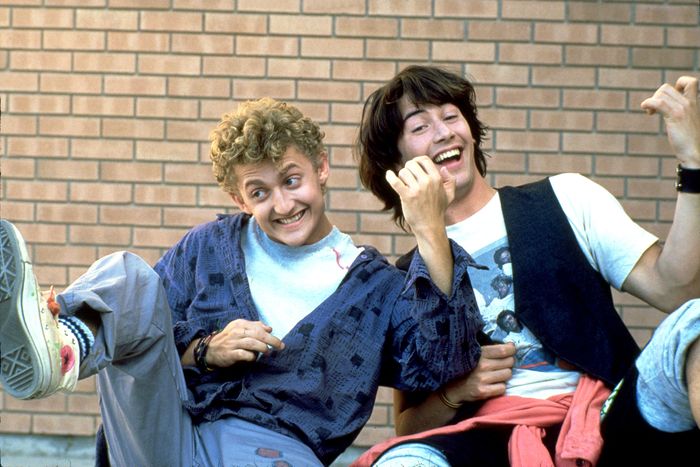 The comedy starring Keanu Reeves and Alex Winter symbolised the start of 90's fashion. The film is based on two failing high school kids who use a time machine to help them pass their history assignment, however, the film marked a huge turning point within fashion as everyone entered the 90's. Reinventing the traditional waistcoat and worn open checked shirts, Bill and Ted were the uniforms for the era. 
#8 Jules Winnfield
Film: Pulp Fiction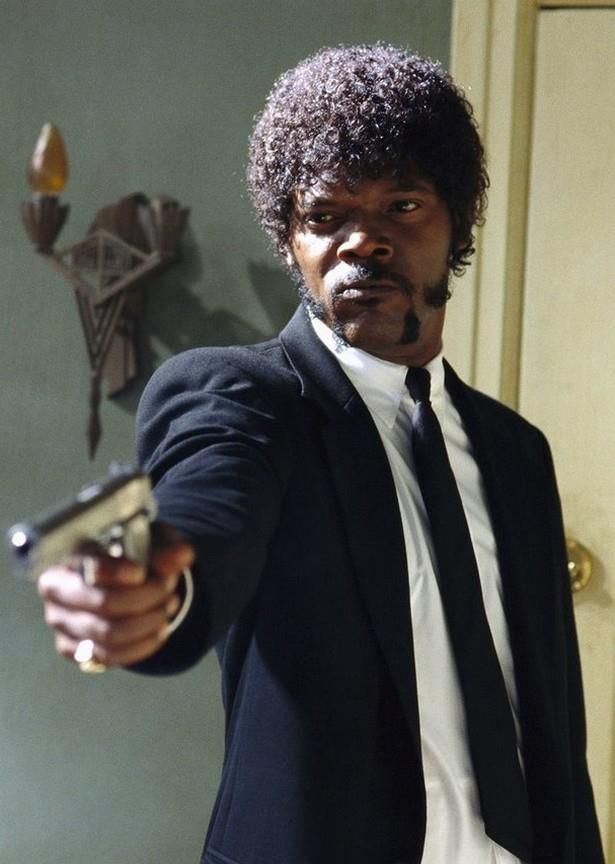 In the classic Tarantino film Pulp Fiction, the part of Jules Winnfield became iconic as his style shone through as possibly the cooler of the two hitmen. In the part written especially for Samuel L Jackson manages to look polished and flawless in his single-breasted suit while seeing off his victims. 
#9 Raoul Duke 
Film: Fear and Loathing in Las Vegas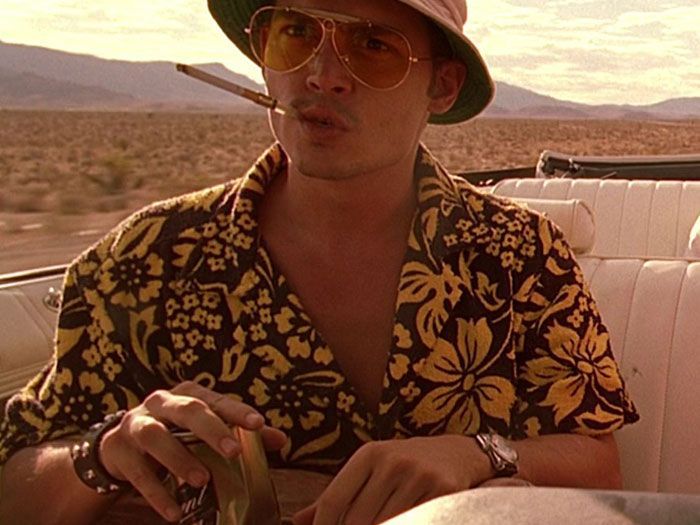 Played by a young Jonny Depp, the film starts off with Raoul Duke and Dr. Gonzo tearing down the highway to Las Vegas with copious amounts of drugs in the boot. In the ultimate psychedelic summer trip you can't help but fall in love with Raoul's brightly-coloured and flamboyant style, the ultimate party vibe. In his Hawaiin shirts paired with bucket hats and glasses, you can't help but emulate his cool look.
#10 Doc Sportello
Film: Inherent Vice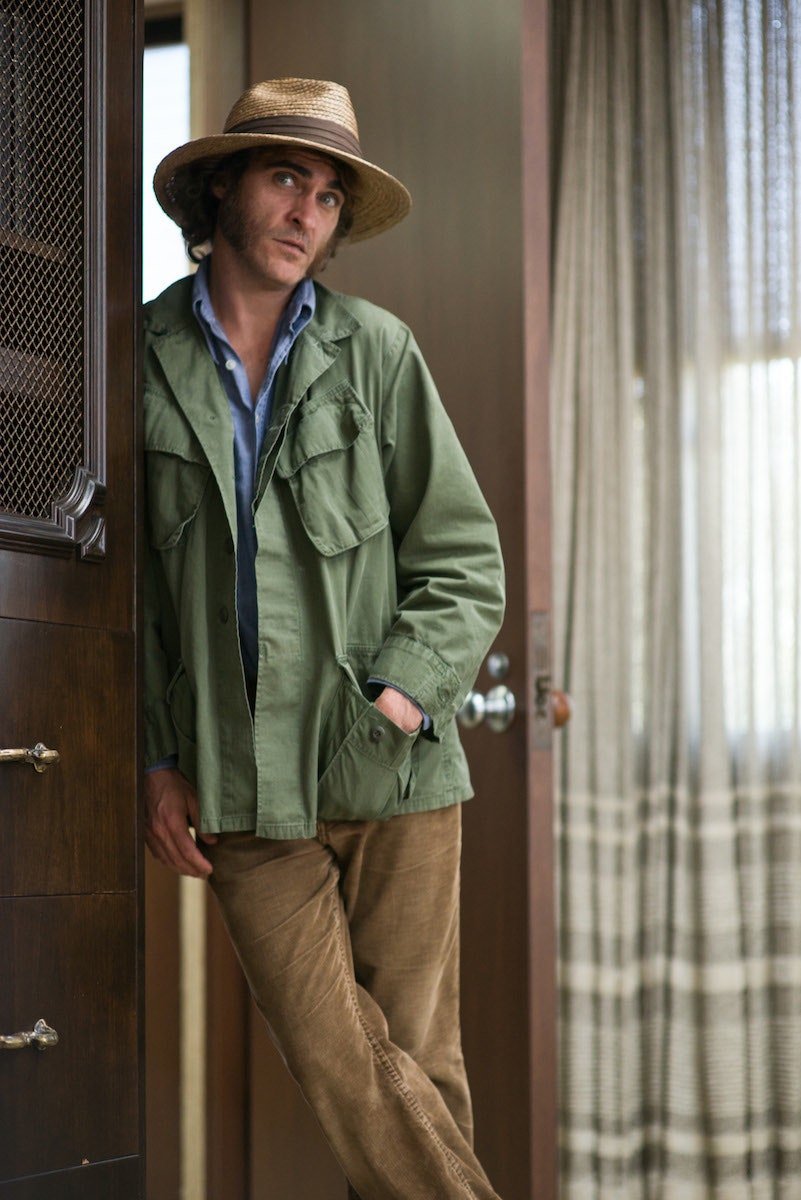 In the stylish crime film Inherent, Vice Joaquin Phoenix looks effortlessly cool throughout. Playing the part of a private detective Doc who learns of a scheming plot and has to navigate a psychedelic world of surfers, stoners and cops to solve the case. His notable wardrobe pieces that we adore include a well-worn army fatigue jacket and embroidered chambray shirts all-embracing the casual hippie style.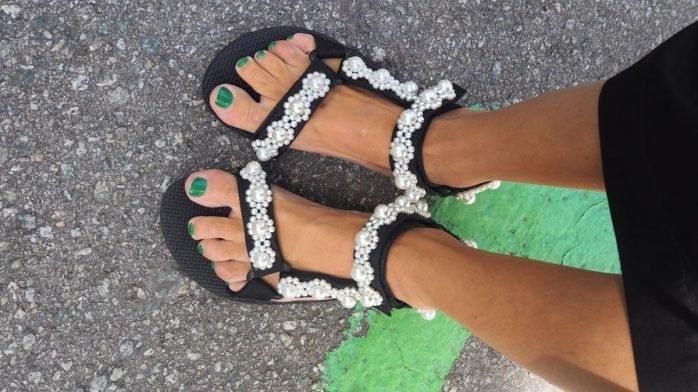 Discover adored French brand Arizona Love and their iconic trecky sandal. Here's everything you need to know on the summer wonder with chic, stylish everyday sandals and accessories.
Written by Holly Thompson