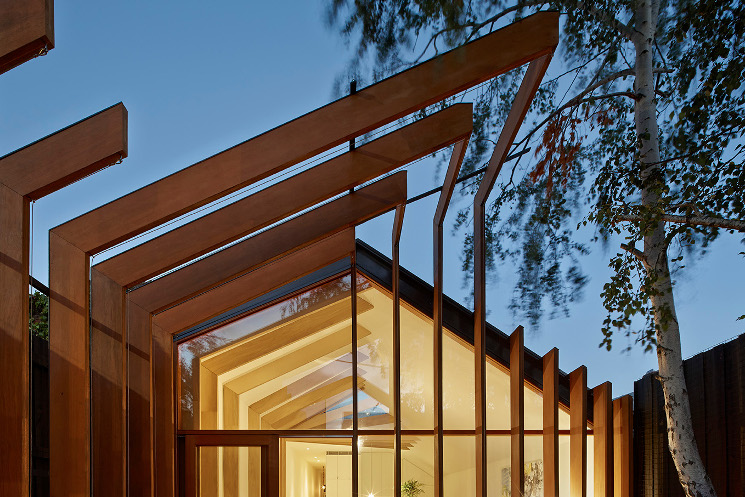 Located in the inner city of Melbourne, this house takes inspiration from tapestries and Japanese design to create a unique space that's modern, full of natural light and has plenty of living space.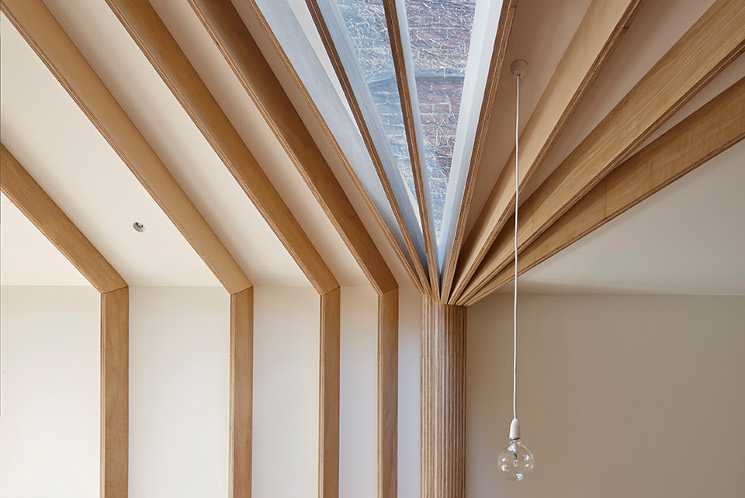 Formerly a narrow Victorian single-storey home, local studio FMD Architects used three tapestries made by the client's mother as the starting point for the design; a particular requirement of the client. The architects looked at traditional stitching techniques, using the concept of 'stitching' the new extension to the existing structure.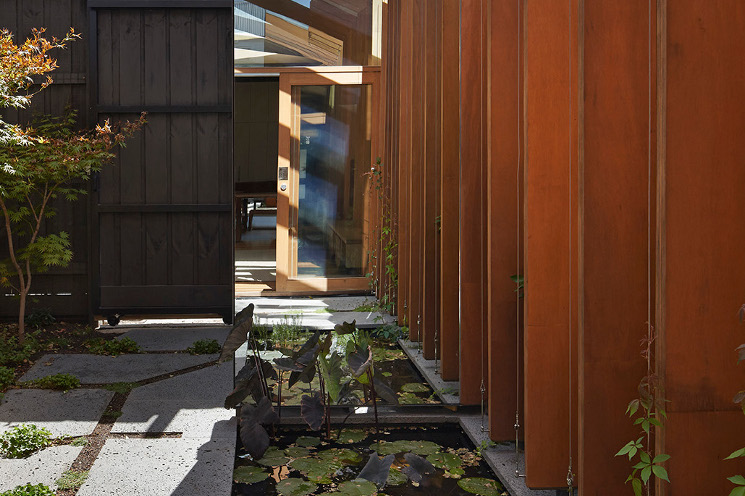 The 'thread' is the timber beams that start at the living room (where the old and new builds combine) and extend out to the western courtyard and converge into a large timber column – the 'bobbin thread'. The courtyard features a small garden and pond, as well as mirror positioned strategically so as to give the impression that the threads are unravelling – as well as to create a sense of extra space. The use of timber frames also provides shading to the living area, and will eventually be overgrown by greenery.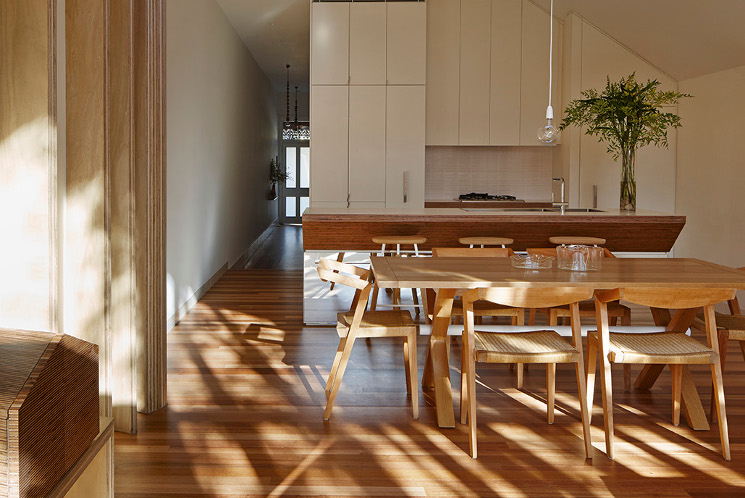 Inside the wooden beams are reflected in the use of wooden fittings, including the kitchen island, flooring, dining table and triangular sink in the bathroom. Skylights and light wells were added to the existing house to bring more of the outside light in, while the internal joinery is seamless, functional and makes the most of a relatively small space.
To see more of FMD Architects' work, visit the studio's website.