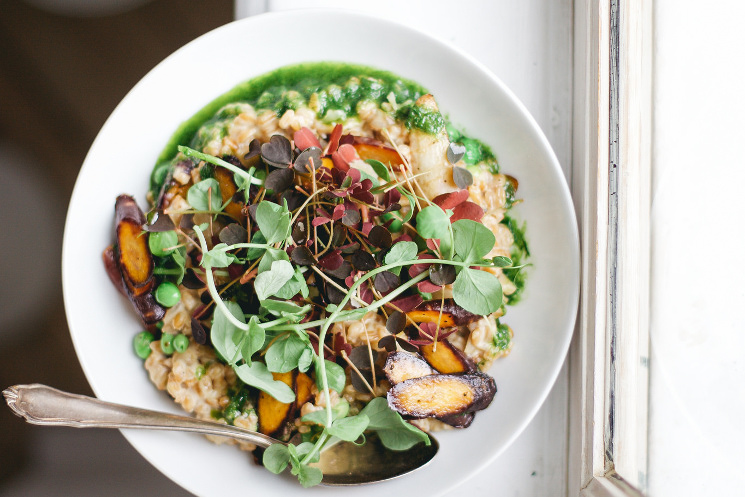 Risotto: the hearty meal that's essentially comfort in a bowl, and where pretty much any accompanying ingredient goes. It's simple, easy to create and makes one of those perfect quick mid-week meals that don't take much effort but the result is always impressive.
This recipe replaces the usual Arborio rice with pearled spelt for a lighter, healthier version of the traditional dish (and it also gives it a smoother consistency). Roasted purple carrots, parsnips, pea sprouts and redwood sorrel (these can be swapped out for other greens if you prefer) are added to the spelt for a simple yet nutritious meal that is full of flavour, with added mascarpone for a light creamy touch.
To see the full recipe, go to Renée Kemps' blog.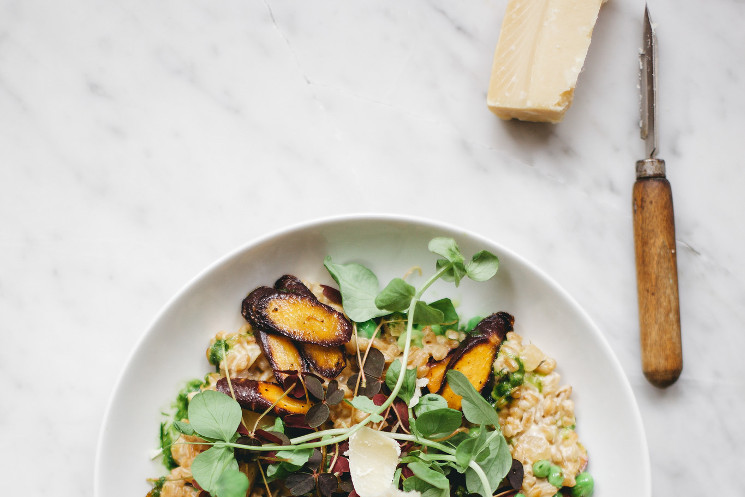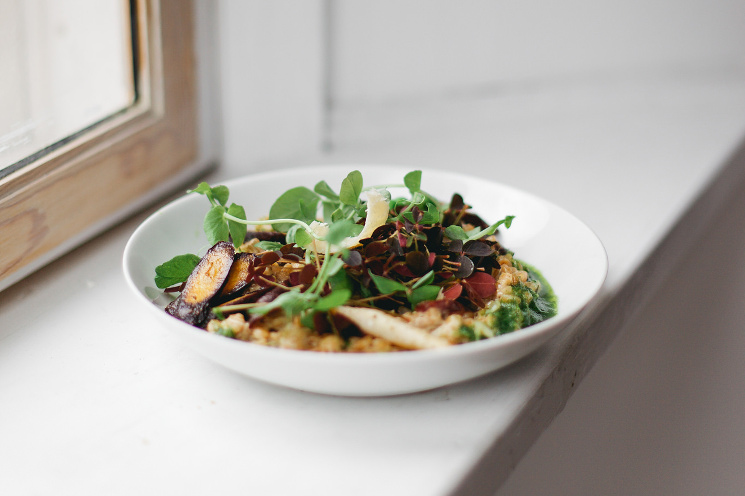 Words by Angharad Jones. Images property of Renée Kemps