Not your run of the mill candle maker, Cire Trudon pride themselves on their storytelling abilities. Dating back to 1643, Claude Trudon became the owner of a little boutique in Pairs where he started his legacy in the candle making business. Recognised for being the biggest wax producing factory in France, Cire Trudon became well known for their bleached white beeswax candles. This made them very attractive to the churches of Paris, and subsequently became the provider for the Royal Court of Louis XIV as well as the Palace of Versailles.
Today, the French brand is a specialist in manufacturing perfumed candles and enlists very well known noses to create the perfumes used within their selection. Each candle is associated to a story relating to historical themes and famous patrons, from Josephine Bonaparte to the Palace of Versailles wooden floors. Whether you're looking for a new scent for your home or the perfect gift for a loved one, our guide to Cire Trudon candles is here to help.
#1 Where are Cire Trudon candles made?
The production of Cire Trudon candles has remained within its French routes in northern France, Normandy where each candle is hand made. The success of the business is attributed to the sophisticated composition of the candle, from the highest quality wax to the hand-blown glass vessel which is made in Italy.
#2 How to maintain your Cire Trudon candle
All of our 270g Cire Trudon candles will burn for 60 hours, make sure you follow our tips to maximise candle performance.
Don't extinguish the flame until the full surface has melted, as this will lead to uneven burning.
Keep the wick trimmed to 5mm, as this will increase the size of the flame and you'll see smoke start to appear.
Leave one finger of wax in the glass once it has burnt down as this will avoid the glass getting to hot and exploding.
If the wick moves when the wax is melting, make sure you move it back to the centre to avoid uneven burning.
Use a snuffer to put out the flame to protect the scent.
Only ever burn Cire Trudon candles for two to three hours as you won't experience any more scent after this amount of burning, and you'll be wasting the candle.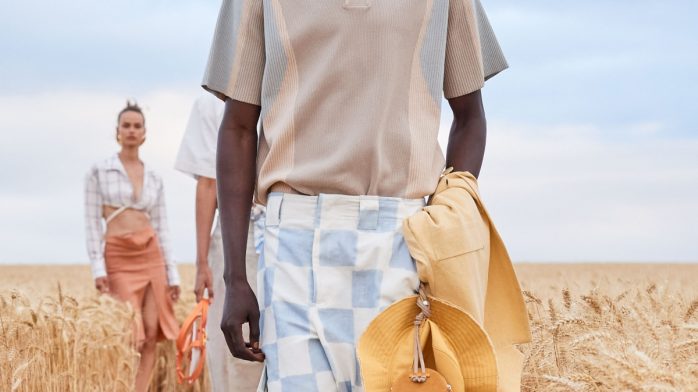 In a year of mass change, the industry has reacted with such creativity and leadership for a better more considered future of fashion. Here are our top fashion moments of the year.
#3 Cire Trudon Candle Guide
Whether notes of sandalwood are more suited to your home, or you prefer more perfumed floral scents, Cire Trudon have the just the thing to create the perfect ambience for every room in your home. Coggles collection of Cire Trudon spans both the Classic and Limited Edition Les Belles Matieres selection. Take a look at our guide below for everything from head notes to history to help you decide which Cire Trudon candle is for your home.
Classic Candles
Cire Trudon Odalisque
Back in the 17th century, artists were particularly drawn to painting the Ottoman empire's concubine's or 'odalisque' which they romanticised through their art.  Inspired by the fascination with femininity, this floral fragrance blooms with the delicate scent of orange blossom, sweetened with just a drop of vanilla and freshened with lemon and juniper berries.  Perfectly balanced, Odalisque brings a touch of floral elegance and romance into your home.