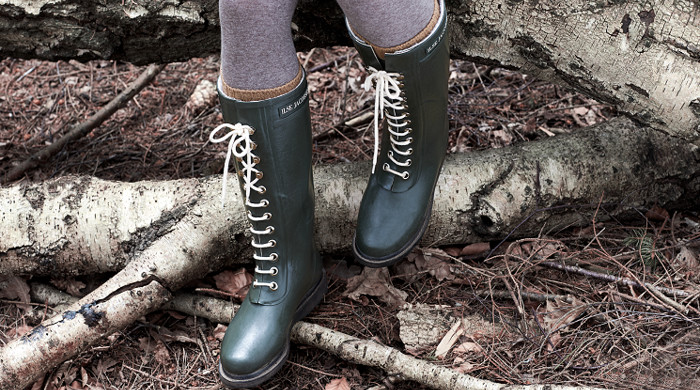 Today, Ilse Jacobsen Hornbaek presents, not only two annual shoe collections, but also two annual clothes collections. Each range is not only supplemented with beautiful accessories but also basic all year round items. With the amount of success the brand has enjoyed, it could easily be assumed that Ilse Jacobsen was always determined to become a designer, however creating shoes focused around stylish comfort, utility and simplicity wasn't always on the agenda.
At university, she studied political science and national economy. After graduating, she didn't immediately jump into design but went on to open her own restaurant. It was only when Ilse found herself taking over a shoe agency from a friend who had lost interest, that she fell in love with footwear. She decided to open her own shoe shop in Hornbaek and started designing her first shoe collection shortly after. Thus Ilse Jacobsen Hornbaek was established in 1998 and has developed into the brand we now know and love. Starting with just ten styles, Ilse Jacobsen's shoes were already greeted with acclaim before she went on to develop the brand further by creating an original women's line.
Jacobsen's headquarters are now based in the north of Copenhagen, overlooking one of Denmark's most breathtaking white beaches. Inspired by their Scandinavian roots and rural roots, the brand continuously strives to create an international brand of style and quality with a preference for natural beauty and natural minerals.