Since their debut at the beginning of 2018 alongside the iconic chunky sneaker trend, Maison Margiela's latest FUSION sneaker has been talk of the season. No stranger to themes of deconstruction, Margiela adopted its iconic, stylised take on tailoring in the 80s with Martin Margiela's reinvention of found garments to create all new silhouettes.
Fast-forward to AW18 with John Galliano at the helm taking inspiration from youth trends and the archives of the iconic fashion house alike, a new wave of mismatched Margiela glory is born.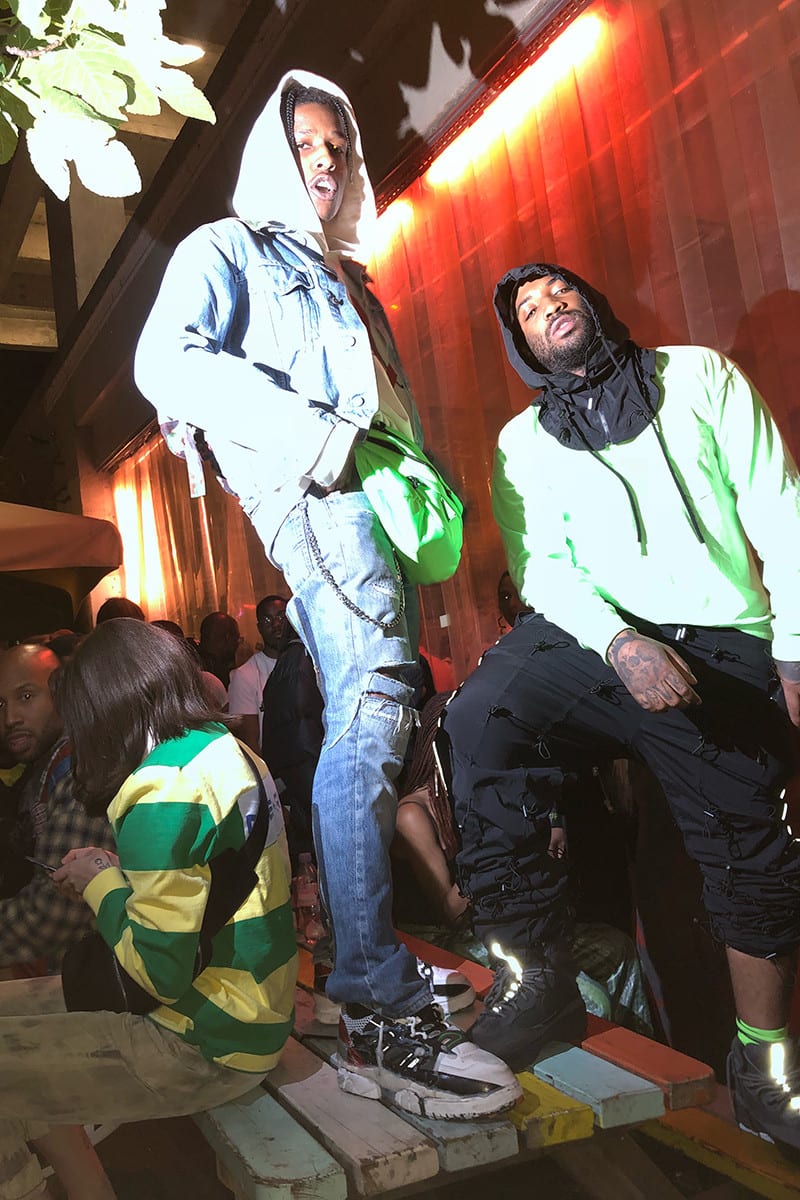 Image courtesy of Jian DeLeon @ HighSnobiety
Favoured by the likes of A$AP Rocky for boasting Frankenstein-style uppers, panels appear torn to leave textured sections of black mesh and white leather. Metallic silver panels resemble duct tape, adding an element of sturdiness, whilst laces hang knotted either side to accentuate an intentionally destructive appearance. Perhaps the most widely discussed feature, dried glue drips onto a white midsole which features visible cracks in its appearance. Alluding to signs of wear popular with similar high-end sneaker brands such as Golden Goose Deluxe Brand*, Margiela pioneers a new realm of "worn-in" sneakers this season.