In 2005, Parisian brand VEJA came on to the footwear scene, creating trainers in a way unlike anyone else. To look at VEJA trainers you'll see subtle branding, bold colours, minimal shapes and timeless designs…so far, so millennial. But it's how they're made that makes this label, founded by friends Sébastien Kopp and François-Ghislain Morillion, stand out from the rest – and ahead of its time in sustainable, ethical and ecological fashion. We sat down with the VEJA team to find out more.
How would you describe VEJA?
VEJA is a different sneaker brand. VEJA is about connecting amazing projects together. Buying organic and fair-trade cotton in the North East of Brazil, working with a rehabilitation centre to make them become our logistic platform, collecting wild rubber with the seringueiros [rubber tappers] in the Amazonian forest to protect it. VEJA connects all of these dots to create a different sneaker, a more transparent one, a sneaker where production generates a positive impact on each step of the economic chain.
What was the inspiration behind starting the brand?
The beginnings of fair trade in the early 2000s was an inspiration for Sébastien and Ghislain. Seeing through their own jobs that big companies were not really into doing something to enhance working conditions and/or their impact on the environment was also a turning point.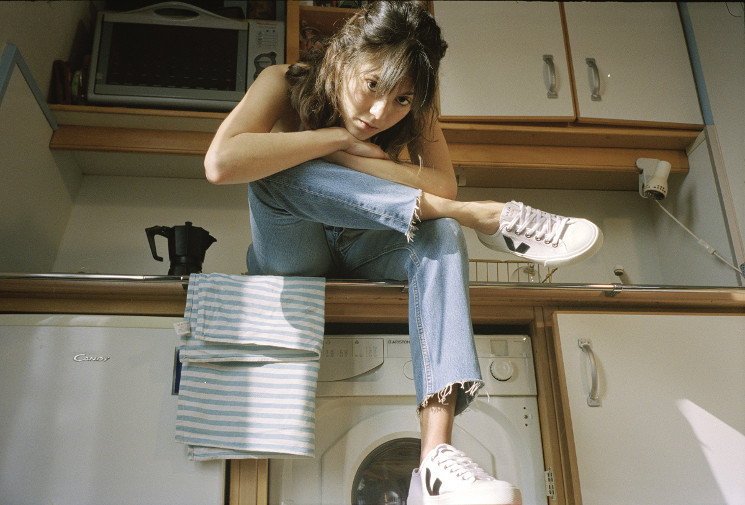 Why did you choose Brazil as the country of production?
Brazil was chosen because it has all the materials to produce sneakers. It's the only country where you can find organic and fair-trade cotton and wild rubber. But also because it's a very welcoming country, once you speak Brazilian, you are basically Brazilian.
You place a lot of importance on fair trade and ecologically sound practices – why is this important to you?
Trying to manufacture sneakers without harming the people or the environment is the consistency of VEJA. We consider ourselves as a brand that has two 'feet'. One foot in the ecological world, the other one in the high-end fashion world. We don't want to convince people to change the way they consume, we just come up with ideas and innovations.
Do you think more fashion brands are moving in this direction or is there still a long way to go?
We see more and more brands, and not only in fashion, trying to do stuff differently. This is why Sébastien and Ghislain opened Centre Commercial in Paris five years ago: a store that could gather all the brands that make things differently. Made in Europe, made in France, organic materials, upcycling, it doesn't matter as long as they try.
Where does inspiration come from for your designs?
Inspiration comes from everywhere, our mood, the people we meet, the clothes they wear, a piece of art that we see. We only produce sneakers that we would like to wear.
What has been your highlight of VEJA so far?
Seeing that the zones where we buy the rubber in Amazonia are less deforested with the time. The highlight for us is the long run, building step by step.
What can we expect to see next from VEJA?
We have a lot of new projects coming up, but we seldom speak about them before they are launched. We have a great harmony in the team, this is what we want to keep even in growing.
Watch how VEJA trainers are made below, and shop the full collection on Coggles here >>