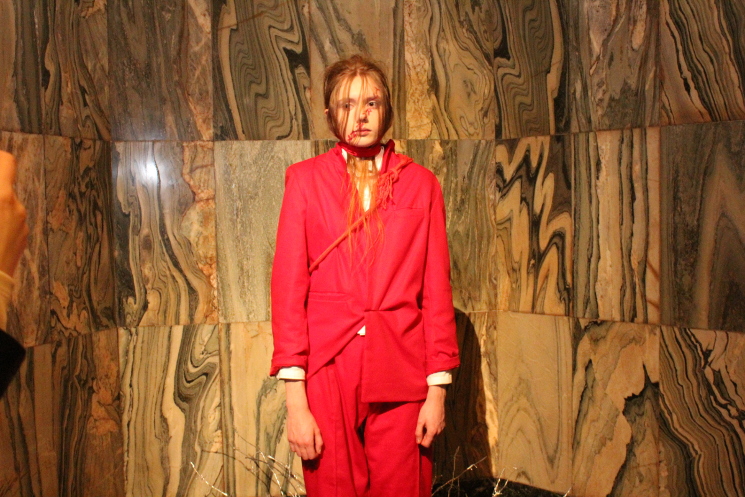 The Phoebe English AW17 collection was presented in London's Fitzrovia Chapel, the small Grade II listed space with opulent interiors harking back to centuries gone by. English's SS17 collection was a political one, representing each day leading up to Brexit with seven looks – there was the archer, the water bearer, the enquirer, the smuggler, the chanter, the strangler and the mourner – leaving no guesses to English's view on the UK's decision to leave the European Union.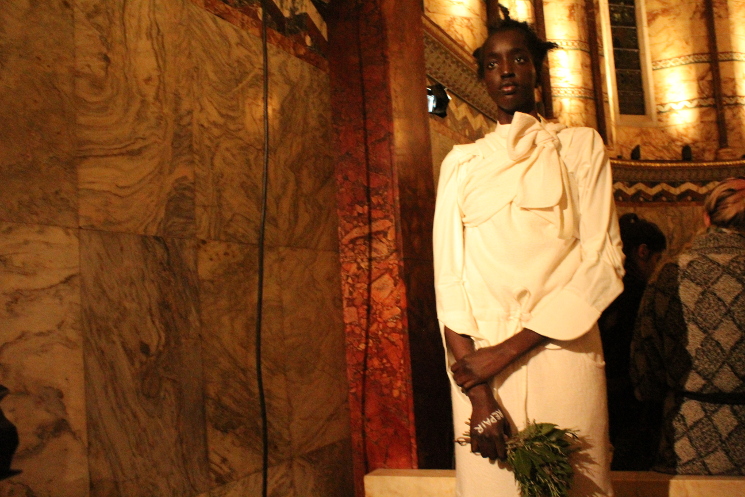 Autumn/Winter '17 took a similar route, using what's going on in current affairs to create a unique and imaginative collection. This season it was all about women – in particular the strength and resilience of women – as well as unity over division. Again, the presentation was made of characters, all with a symbolic look: tyranny oppresses, fear divides, apathy rests, voice calls, courage braves, unity binds, repair cures and hope reigns.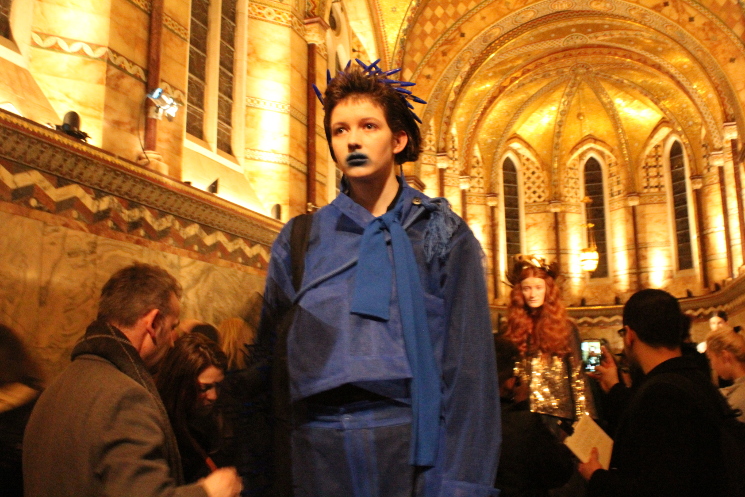 Looks ranged from jackets made out of trapped golden woven sequins, pure twisted merino knits made in collaboration with John Smedley, to black and green draped dresses enshrouded in hope. There was no denying the strength of the collection – nor the message it was trying to portray and inspiration in which it came.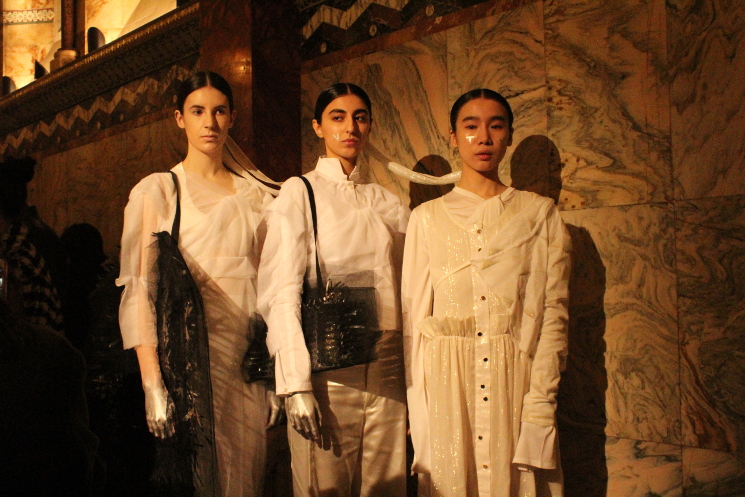 Words and images by Angharad Jones