With lighter evenings and longer days, usher in the arrival of spring with our round-up of the best art exhibitions, films, music and cultural goings-on in April.
Art
What: Future History: Murakami and Abloh
Where: Gagosian, London
When: Until 7th April
Launched at London Fashion Week in February, the first week of April offers you a last chance to see the collaborative series of works created by Japanese artist Takashi Murakami and newly appointed Louis Vuitton artistic director of menswear Virgil Abloh. The pair collaborated at Murakami's Tokyo studio to create a series of free-wheeling, punkish mash-ups drawing on pop culture, high art and traditional Japanese painting to offer an eclectic reflection on contemporary society.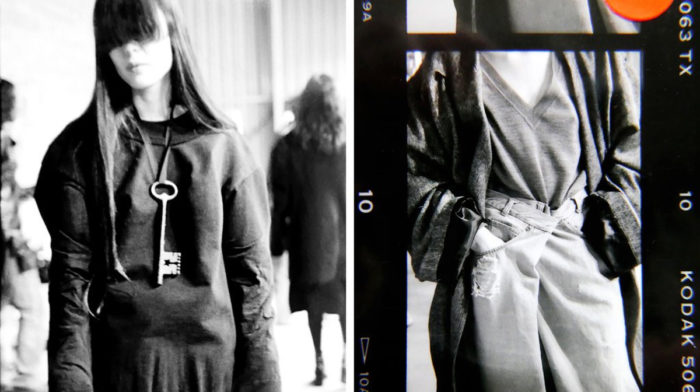 Running until July, a new exhibition at the Paris Galliera traces the career of Belgian designer Martin Margiela from founding his fashion house in Paris to becoming one of the industry's pre-eminent designers.
What: Under Cover: A Secret History Of Cross-Dressers
Where: The Photographers' Gallery, London
When: Until 3rd June
Drawn from the extensive personal archives of filmmaker and photography collector Sébastien Lifshitz, this exhibition of amateur 'found' photographs from Europe and the US explores gender non-conformity and cross-dressing. Dating from 1880 onwards, the photos are mostly of unnamed and unknown figures – having been mainly collected from flea markets, garage sales, junk shops and eBay—and as such offer an unauthorised view into the worlds of individuals and groups choosing to defy gender conventions.
Film & TV
What: Isle of Dogs (Wes Anderson)
When: Released 30th March
Set in the fictional Japanese city of Megasaki 20 years in the future, Isle of Dogs is Wes Anderson's ode to man's best friend and only his second attempt at a stop motion feature. The film has drawn universal acclaim from film critics for its exceptional production, storyline and its homage to Japanese culture and history.
If you want to further immerse yourself in the world of Isle of Dogs, the original sets and puppets from the film are currently on display at The Store on the Strand in central London until 5th April.
What: Antonio Lopez 1970: Sex, Fashion & Disco (James Crump)
When: Released 6th April
Sex Fashion & Disco is a feature documentary-based time capsule concerning Paris and New York between 1969 and 1973 and viewed through the eyes of Antonio Lopez (1943-1987), the dominant fashion illustrator of the time, and told through the lives of his colourful and sometimes outrageous milieu.
A native of Puerto Rico and raised in The Bronx, Antonio was a seductive arbiter of style and glamour who, beginning in the 1960s, brought elements of the urban street and ethnicity to bear on a post-war fashion world desperate for change and diversity. Counted among Antonio's discoveries—muses of the period—were unusual beauties such as Cathee Dahmen, Grace Jones, Pat Cleveland, Tina Chow, Jessica Lange, Jerry Hall and Warhol Superstars Donna Jordan, Jane Forth and Patti D'Arbanville among others. Antonio's inner circle in New York during this period was also comprised of his personal and creative partner, Juan Ramos (1942-1995), also Puerto Rican-born and raised in Harlem, makeup artist Corey Tippin and photographer Bill Cunningham among others.
What: Funny Cow (Adrian Shergold)
When: Released 6th April
Funny Cow charts the rise to stardom of a female comedienne in the 1970s and 1980s. Set against the backdrop of working men's clubs and the stand-up comedy circuit of the North of England, the film film moves from its protagonists troubled childhood to her adult relationships, using the raw material of her life experiences to bring her unique style of comedy to the stage. A stand-up comedienne in an all-male world, Funny Cow delivers tragedy and comedy in equal measure.
With Maxime Peake taking the lead role, the film also stars Tony Pitts as violent soulmate 'Bob', Paddy Considine as 'Angus' and Stephen Graham as her brother 'Mike'.
Music
What: GUM – The Underdog
When: 6th April
After sharing two new songs from his solo project GUM in February, Tame Impala instrumentalist Jay Watson announced the group's second full-length album would be released this spring. Out on 6th April, new tracks "S.I.A." and "The Blue Marble" preview what is set to be a vibrant, synth-packed electronic album described by Watson as "evoking that sensation of triumph and that weird parallel universe feeling you get when the person that's not supposed to win, does."
What: Unknown Mortal Orchestra – Sex & Food
When: 6th April
Doused over in a heady mix of electronica, synths and infectious psychedelic disco, UMO's last album somehow dabbled with the complexities of a real-life love triangle in what was one of our albums of 2015. The first two singles from Sex & Food suggest more of the same but with a rockier edge this time round, with the band's lead singer Ruban Nielson claiming the album to be his attempt  "to embrace this abandoned genre of rock music that I keep reading is "dead"."
Books
What: To Throw Away Unopened by Viv Albertine.
When: 5th April
In her follow-up to her best-selling memoir Clothes, Clothes, Clothes. Music, Music, Music. Boys, Boys, Boys., the former Slits guitarist unflinchingly dissects truths about family, power, and her identity as a rebel and outsider.
I'm smitten with Viv Albertine's beautiful, tough, ribald, unsparing memoir. It's so rare to encounter writing this frank and fearless about love, violence, loneliness, mess of all kinds…A book for all ages and experiences.
Olivia Laing
What: Circe by Madeline Miller. 
When: 19th April
Back in 2012, Madeline Miller won the Orange prize for The Song of Achilles and remains in the world of Homer's and remains in the world of Homer's Odyssey in this exploration of the witch-goddess Circe. One of 2018's hotly tipped works of fiction, Madeline Miller once more weaves an intoxicating tale of gods and heroes, magic and monsters, survival and transformation.