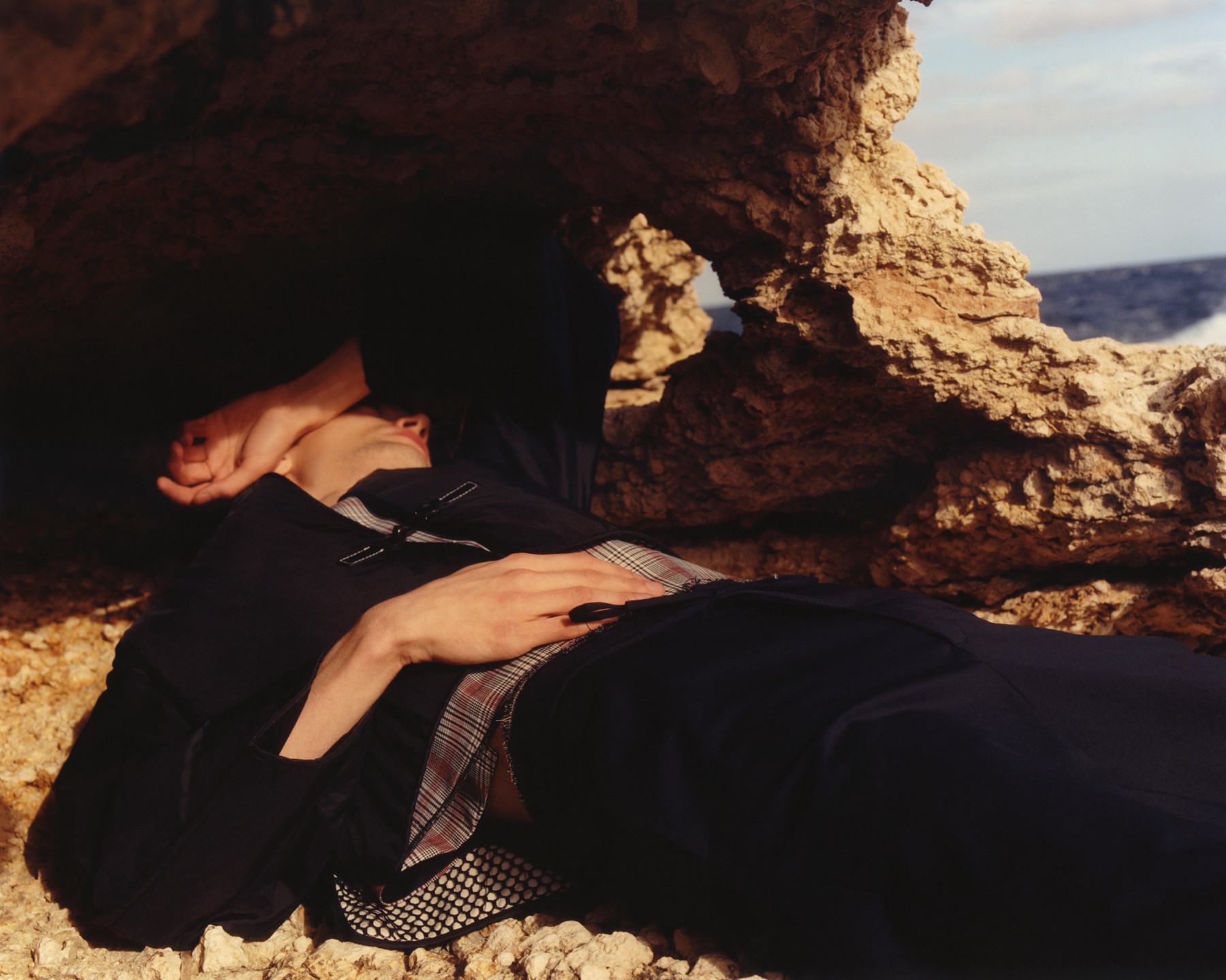 The weight of the world is love. Under the burden of solitude, under the burden of dissatisfaction.
Allen Ginsberg
New to Coggles for Spring/Summer 2018, OAMC takes influence from modern culture, traditional menswear, functional design, nature, technical innovation, material development and extensive traditional craft techniques. Launched in 2013 by Creative Director Luke Meier and former Carhartt WIP Creative Director Arnaud Faeh, OAMC creates menswear for the culture and context of now. With a respect for the past, Meier designs clothing and accessories that are aesthetically pleasing, relevant and pushing the technical boundaries of today.
Quality and provenance are key to OAMC's commitment to represent the highest in quality standards in contemporary menswear. All its goods are produced in France, Italy, Portugal and Japan and produced only in limited quantities. The majority of the materials, trims, hardware and other components are developed and produced exclusively for OAMC, whose products are designed in Paris and developed in its Milanese atelier.
Referencing the brand's commitment to quality, the OAMC moniker originally stood for Over All Master Cloth. But since then, Meier has transformed its meaning from season to season to reflect each collection's broader theme. Like the clothing, the brand's name is constantly in a state of flux and in its continued mission to create valid, purposeful and beautifully designed clothing for the now. For Spring/Summer 2018, OAMC represents a mantra of One Always More Conscious in a nod towards the importance of education, transparency and conscientiousness in the fashion industry and beyond both now and in the future.
The aesthetic of OAMC Spring/Summer 2018 was informed by the current state of consciousness. The feeling that there is an absolute necessity to stand up and push for what's right, what's needed. The plot is lost if more negativity is created; rather what is truly necessary is a positive, constructive, inclusive attitude. And this can only be created through higher education, a higher consciousness.
With this mentality very present, the re-working of garments and graphic imagery typically associated with protest movements was initiated, giving the collection a positive message. Military shapes, functional construction details, sewn badges, performance fabrics, military hardware are all incorporated. Steel-toed boots, multi-national patchworks, hand-painted camouflages, and heavy parkas: elements worn both by protesters and law-enforcement alike.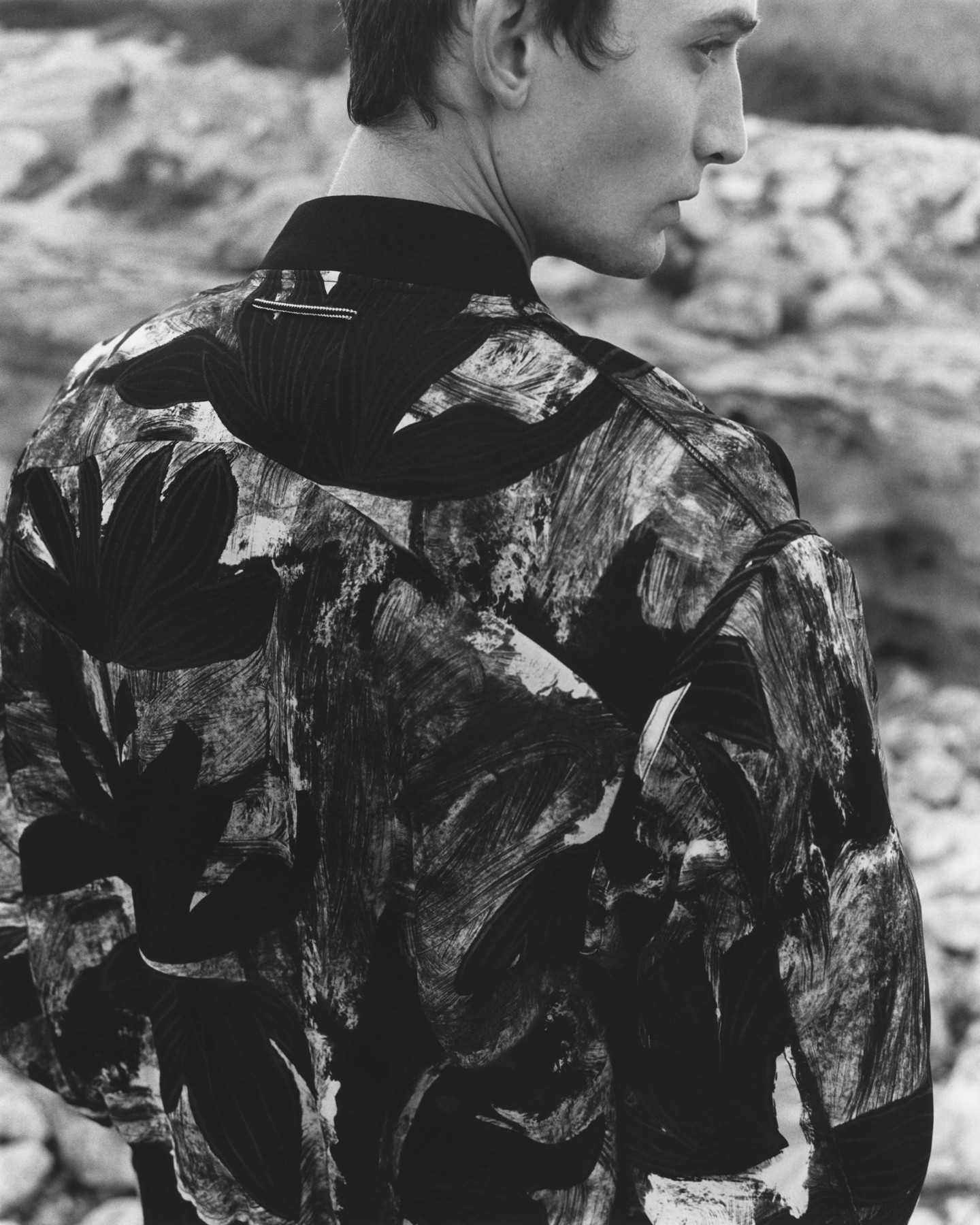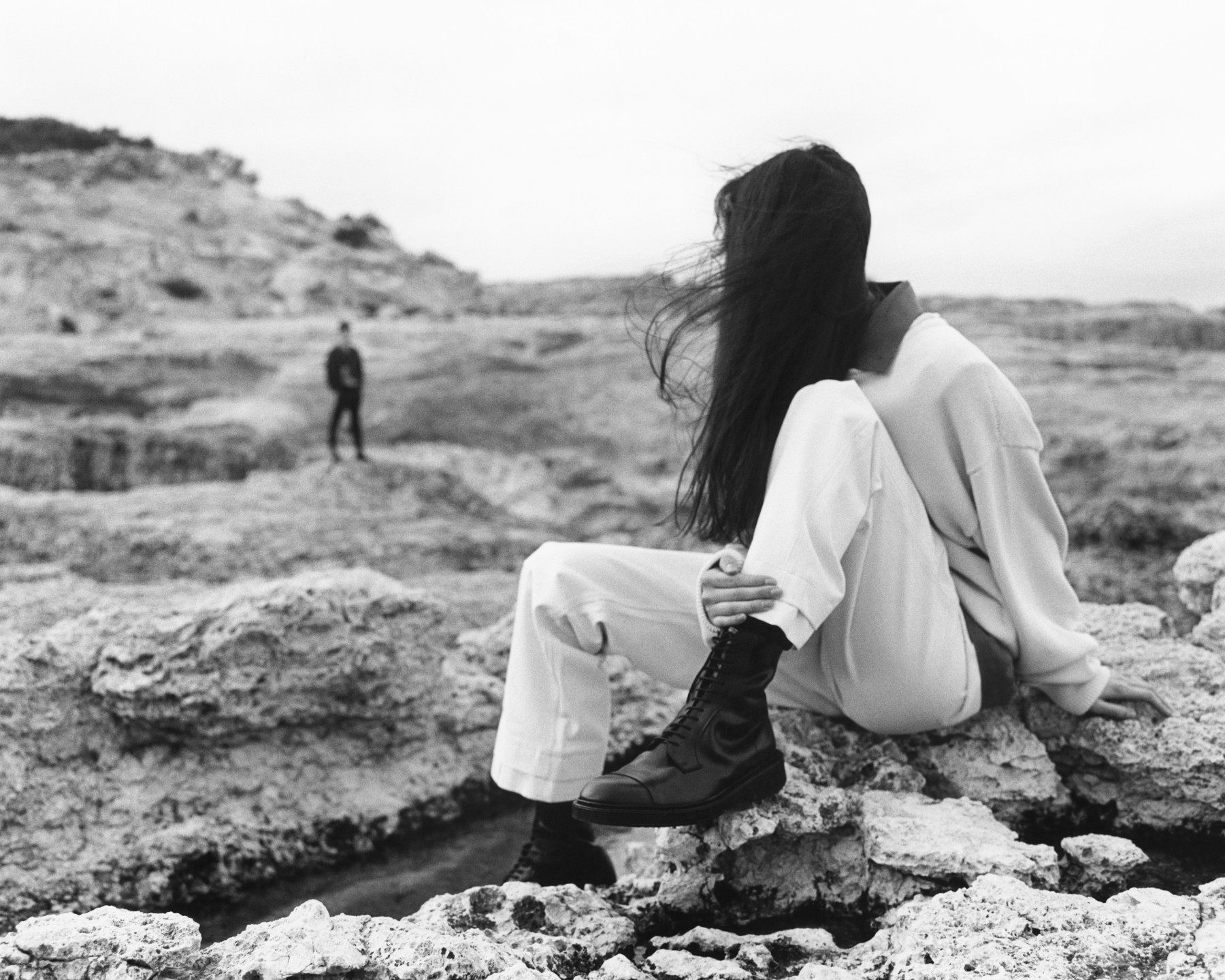 Codes of higher education are also included. While stereotypically places for privileged youth, universities represent new thinking and the hope that youth with disillusionment about the 'system' can stand up and challenge present day thinking. They represent new ideas. And they can represent true, progressive change. Ivy League slogans, preppy knits, sharp tailoring with skewed dropped-yarn jacquards, collegiate yarn-dyed plaid and stripes, modified trench coats, and collared shirts are combined and skewed reflecting a counter-institution attitude.
The silhouette is sharp with pushed volume. Modification to traditional shapes gives a new proposal to menswear codes. Elongated tropical wool and cotton tweed topcoats are opposed by round, soft silk and poplin shirts and cropped military jackets; airy, lightweight, voluminous nylon is anchored by heavy cuts of raw cut interlock and linen wraps; mixed yarn intarsia knits have dropped shoulders and round, oversized shaping; custom printed silk gazar in soft forms contrast angular, stiff herringbone cotton. Fabrics and accessories, as always, are custom developed for OAMC in Italy and Japan.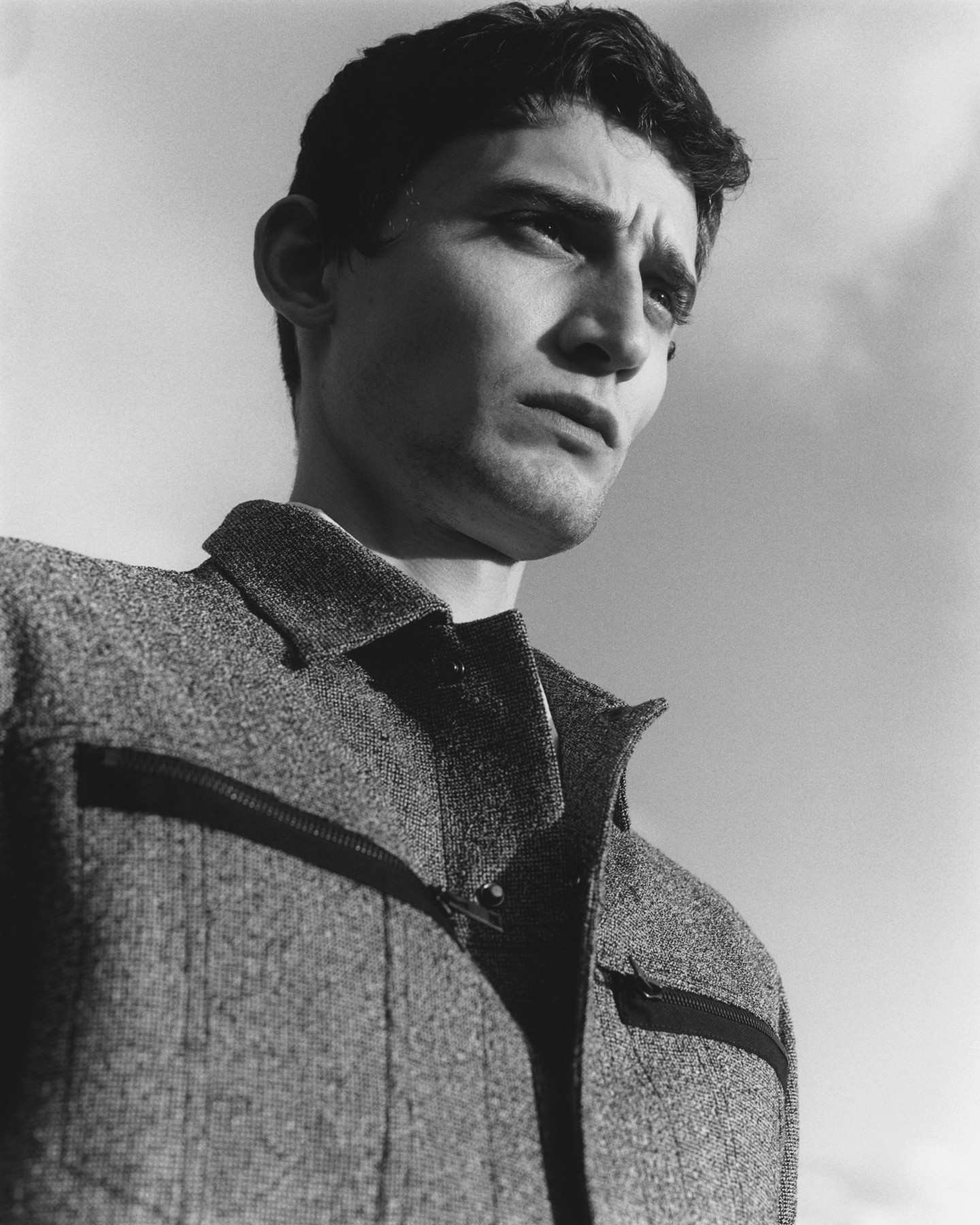 While aggressively modified, technique is elevated. Shirts feature micro-scarf stich edging, delicate embroidery is used on silk gazar, hand painting and stamping is present on athletic piquet and cotton herringbone, and delicate 'briglia' dropped yarn weaving and knitting is incorporated in tailoring and lightweight knits. Accessories are hand shaped in silver and galvanized brass.
Through all the above imagery and reference, the ideal is that there is a distinct feeling of customisation and personalisation. It is really about adding, modifying, and adjusting as a vehicle of expression. It is truly up to the individual at this point. But as a collective of individuals we are able to create true change in our search for the truth
Lumière et Veritas.
OAMC SS18: A Playlist
Playlist Credit: Chris Gibbs from Union LA