As London Fashion Week draws to an end, we thought it was only fitting to catch up with one of the city's most eclectic and fashion-forward designers. Launching in 2013, Shrimps has continued to push fashion norms since its iconic colourful faux fur beginnings. 
Instantly adding British charm and a sense of humour to your wardrobe, Hannah Weiland's artistic flair, and appreciation for fabric and texture set this season's collection apart from the rest. We joined the designer at her home in London, to discuss everything from the day-to-day to the new season.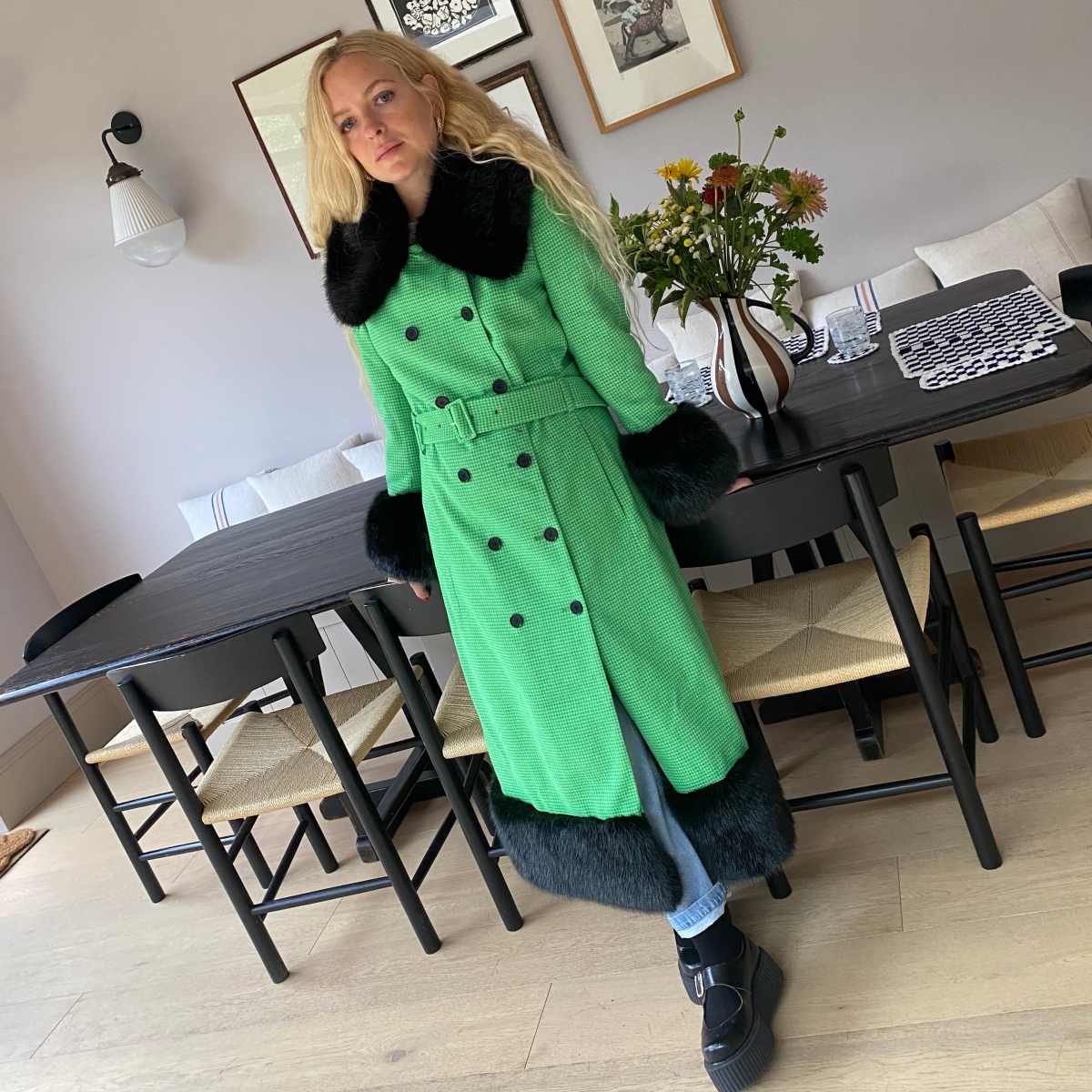 Thank you for taking the time to talk to Coggles today! Please can you tell us where you are being photographed today?
Hello! I am being photographed at my home, I chose it because I love it here, it makes me feel relaxed and happy. I love that saying 'Home is where the heart is' and for me that is very much the case.
Can you tell us a little bit about the pieces are you wearing?
I am wearing a mix of AW22 and Pre-Fall 22 pieces that are for sale now at Coggles. I particularly love the full tartan look, the Billie coat has the most luxurious and plush faux fur hood.
The lime green River coat is also a style that I really love this season, it spreads joy.
I am also wearing one of the season's best knitwear pieces, the Zinnia Cardigan. Blue, brown and cream is a favourite colour combination, that I go back to time and time again.