Timeless, effective and well-made are all words that spring to mind when you think of the Parisian clothing label Officine Générale. Launching in 2012, the brand has perfected a smart but casual wardrobe based on founder Pierre Maheo's personal aesthetic.
Inspired by his grandfathers and surrounded by an appreciation for fabrics, Pierre set out to create a label that simply focused on quality and production. We join Pierre in his chosen space, to hear more about the unrivalled menswear label and what's install for Aw22…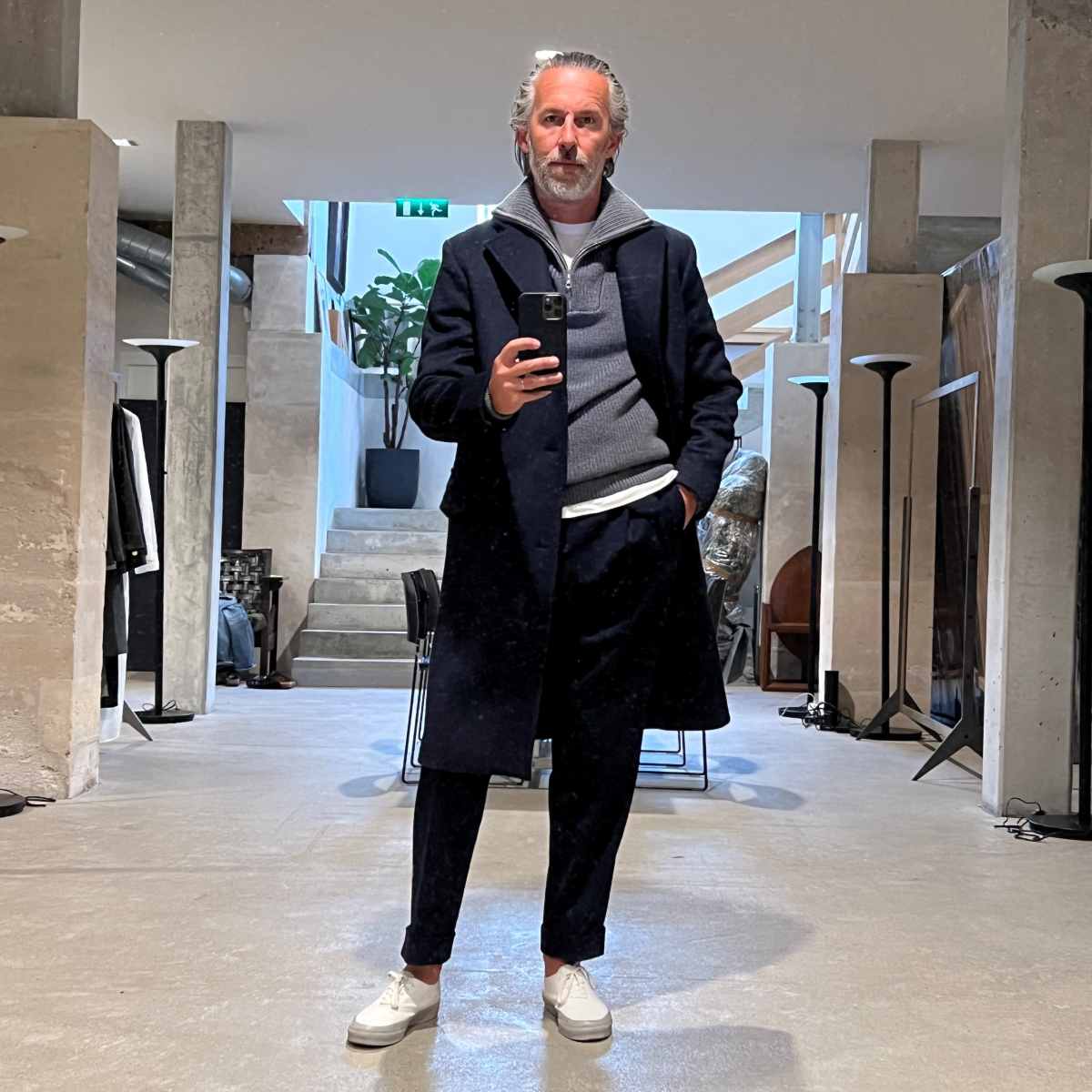 Thank you for taking the time to talk to Coggles today! Please tell us a little bit about yourself.
I am Pierre Maheo, founder and owner of Officine Générale, born in Brittany on French's west coast. My Grandfather and Father were oyster producers and on my mother's side, my grandfather was a tailor who opened a fabric store after the war in 1945.
I grew up surrounded by chinos, Oxford and denim on one side. And, smart effortless, three-piece suits and ties on the other side, even on Sunday. When I started Officine Générale, I wanted to mix both worlds. That was my DNA for the brand.
What inspired Officine Générale?
Quality, craftsmanship and fabrics. I wanted to do the best products at the sharpest price, which was really the start. Creating clothes I would want to wear that would age beautifully.