The first in our working from home series comes straight from Copenhagen's finest, Stine Goya. From solicitors to marketers, we're all adjusting to working from our homes, but how does a fashion designer like Stine juggle new season collections, the kids and her sanity? Stine's colourful and creative designs span a range of ready to wear dresses, shirts and pants perfect for the summer months, read our Q&A with Stine Goya for a window into her working from home routine.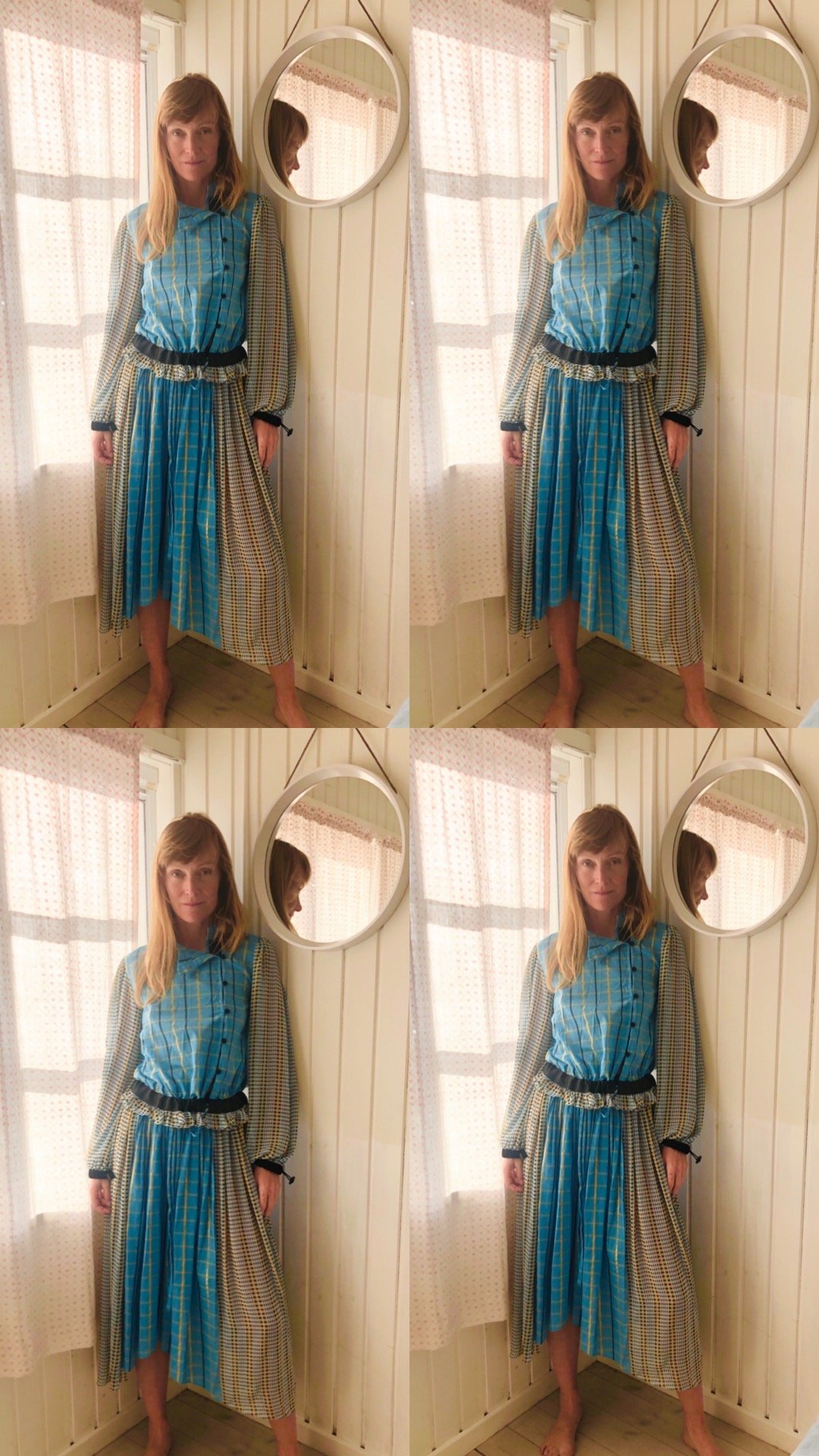 #1 What is your normal work from home routine?
I wish I could say that I've properly managed to get into a real routine since working from home but honestly each day has been a series of surprises and new ways of organising my family and team. One moment I'm pinning styles in my bathroom with my pattern makers on video call, another moment- I'm revisiting algebra homework with the kids. My husband and I had such a fool-proof system in place to running our business and looking after the kids – since Covid-19, it's been humbling to shift our priorities and mid sets to a different way of working.
#2 What is your current working from home outfit style?
Luckily for me – my designs lend themselves rather easily to an elevated working from home outfit. I've been living non-stop in jersey styles from the latest collection – the Joel dress in striped has been my favourite paired with a thick pair of socks and Birkenstocks. Basically, if it's stretchy – it's good to go from the couch, to the kitchen table to the make shift office and back again. And if that fails, my House of Goya hoodie is never far from my side at the moment.