Manchester city centre may boast some of the best restaurants and coffee shops in the north of England but venture a little further south to Altrincham, Stockport, Chorlton and Didsbury and you'll find a few gems that the locals like to keep secret. From the inventive and experimental to the time-honoured tapas, these are the best places to eat in Greater Manchester (which just so happen to be within driving/Uber distance to the new Coggles store in nearby village Alderley Edge).
Altrincham Market & Market House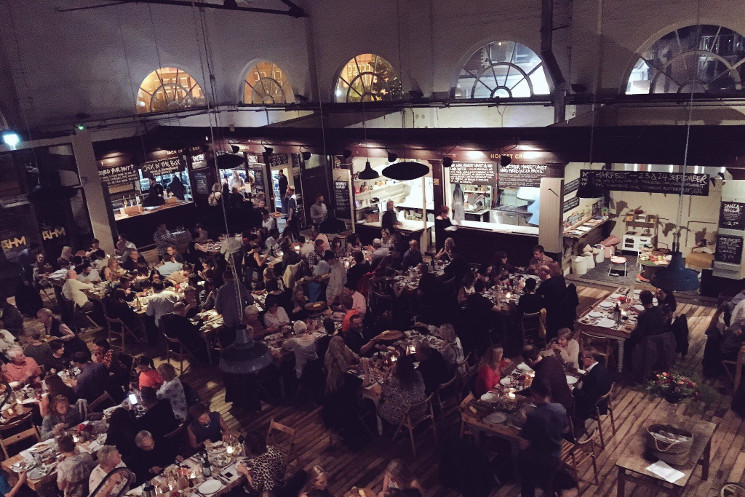 Like many towns in Britain, Altrincham Market was once its hub – but, like many towns in Britain, the latter end of the 20th century and the beginning of the 21st saw it fall into decline. That was, until, late 2014 when it was reopened by Nick Johnson and Jenny Thompson, who transformed it into a modern European-style food market. In the covered market, you'll find fresh produce as well as flowers and locally-made goods, while the market hall is full of small restaurant units, a bar, coffee shop and communal tables. Altrincham Market is a place where you'll happily spend a few hours, which is lucky because the restaurants are open for brunch, lunch and dinner. Altrincham Market & Market House can be found at 26 Market Street, Altrincham, WA14 1PF. Visit the website here.
Where The Light Gets In, Stockport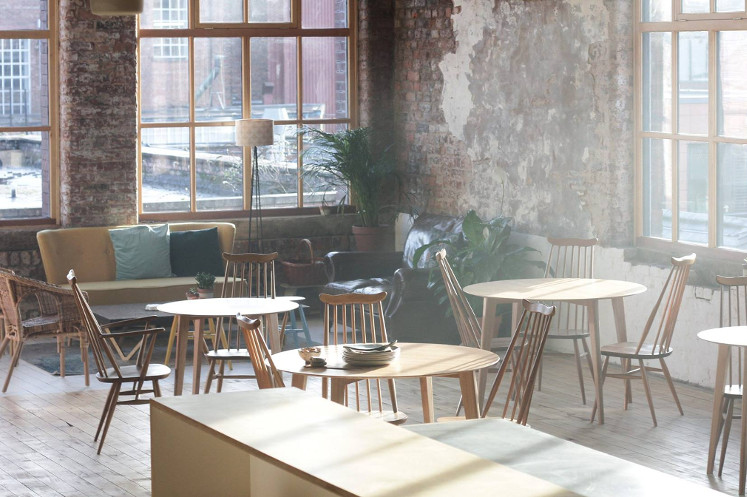 In a former coffee warehouse on Stockport's Rostron Brow, Where The Light Gets In is not only one of Greater Manchester's most exciting new restaurants, but one of the UK's. The restaurant, opened by chef Sam Buckley (previously of L'Enclume) in late 2016, has been receiving rave reviews since day one, and has been likened to the new, inventive and exclusive types you find in Copenhagen or Portland. There's no menu, rather a selection of dishes using fresh ingredients and whatever happens to be available on the day. As for the interior, it's a pared-back loft style with just a small number of tables and a completely open kitchen. Where The Light Gets In can be found at 7 Rostron Brow, SK1 1JY. Visit the website here.     
Bar San Juan, Chorlton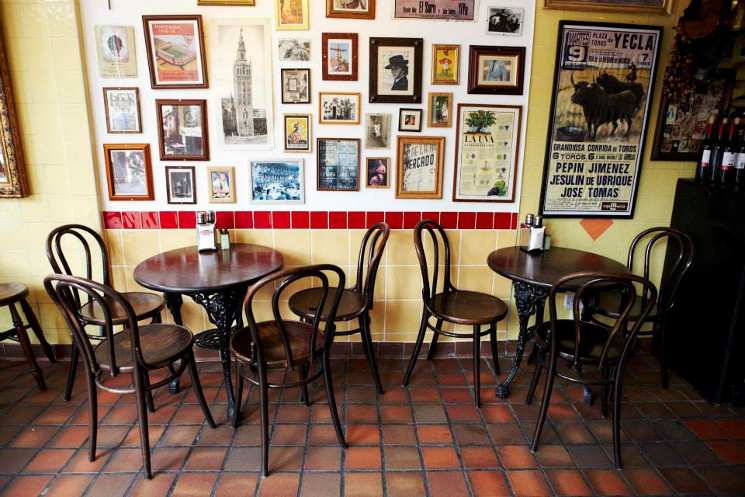 You'd be forgiven for forgetting you were in south Manchester the minute you walked through the door of Bar San Juan, the tiny tapas bar on Chorlton's Beech Road that feels as though it's been lifted directly out of Barcelona. This is a casual place so you can't book and will have to be prepared to wait – although it is completely worth it (go for about 6.30pm and grab a drink at the bar while you wait for a table to free up). The food is exceptional, inventive and widely known by locals as the best tapas in Manchester, while the atmosphere is warm and laid-back. Bar San Juan can be found at 56 Beech Road, Manchester, M21 9EG.
Volta, West Didsbury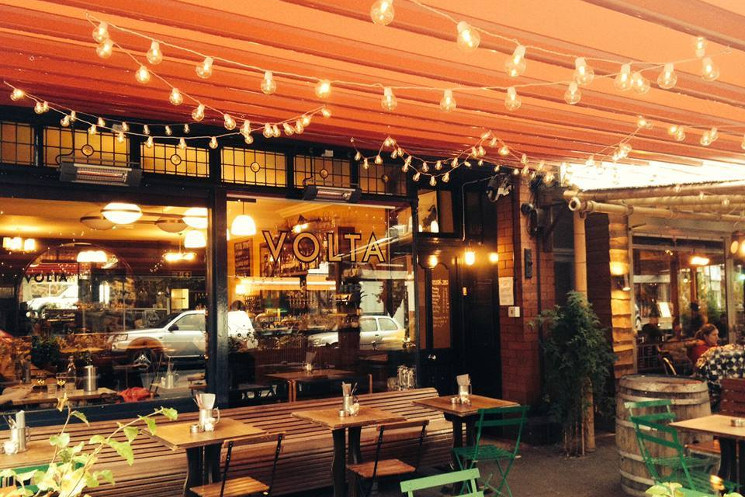 From DJ duo the Unabombers (they who founded the much-missed underground club Electric Chair in Manchester), aka Justin Crawford and Luke Cowdrey, comes Volta, a staple on West Didsbury's Burton Road. The menu is made up of small plates inspired by the pair's travels – from lamb shawarma and Lebanese lamb chops to wild red prawns and fig and halloumi. Plus, they do a mean roast on Sundays and the alcohol list is impressive. Volta can be found at 167 Burton Road, Manchester, M20 2LN. Visit the website here.
Words by Angharad Jones. Images property of each restaurant