Katrina Sophia lives in London, she's a deaf artist, illustrator and photographer who loves cats, flowers and Jurassic park. She's every bit as lovely as she sounds and her work reflects her personality perfectly.
Her work is vibrant, full of fun and has a life of its own. With simple subjects from tomatoes to a Polaroid, she brings them to life with colour and her enhanced realistic style, you feel like you can reach out and touch the party rings and peppers. But you'll have to beat the cat to it of course.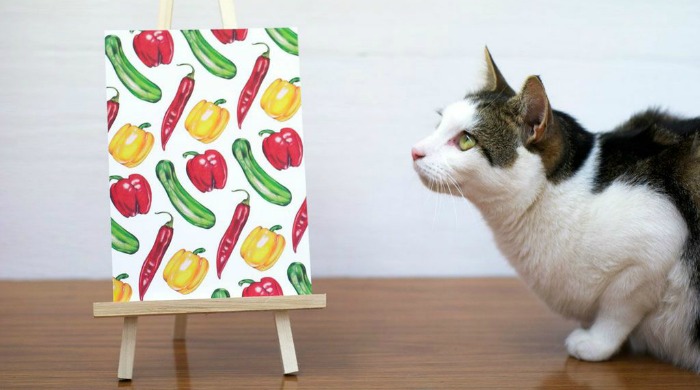 Words by Clare Potts. Images property of Katrina Sophia.