Labelled the 'Godfather of Urban Sportswear,' C.P. Company has been providing us with its signature goggled jackets and statement knits since the 1970's. Its utilitarian take on sportswear has gained affinity with a host of musicians who have subsequently been used in the brands campaigns, including indie musician Sergio Pizzorno lead singer of Kasabian and Irish rapper Rejjie Snow. Other notable fans of the functionality and fashion of C.P are Oasis brothers Liam and Noel Gallagher, who are regularly spotted wearing the brand. From what the C.P. stands for in C.P. Company, to how you wash your jacket with goggles, here's the complete guide to C.P. Company.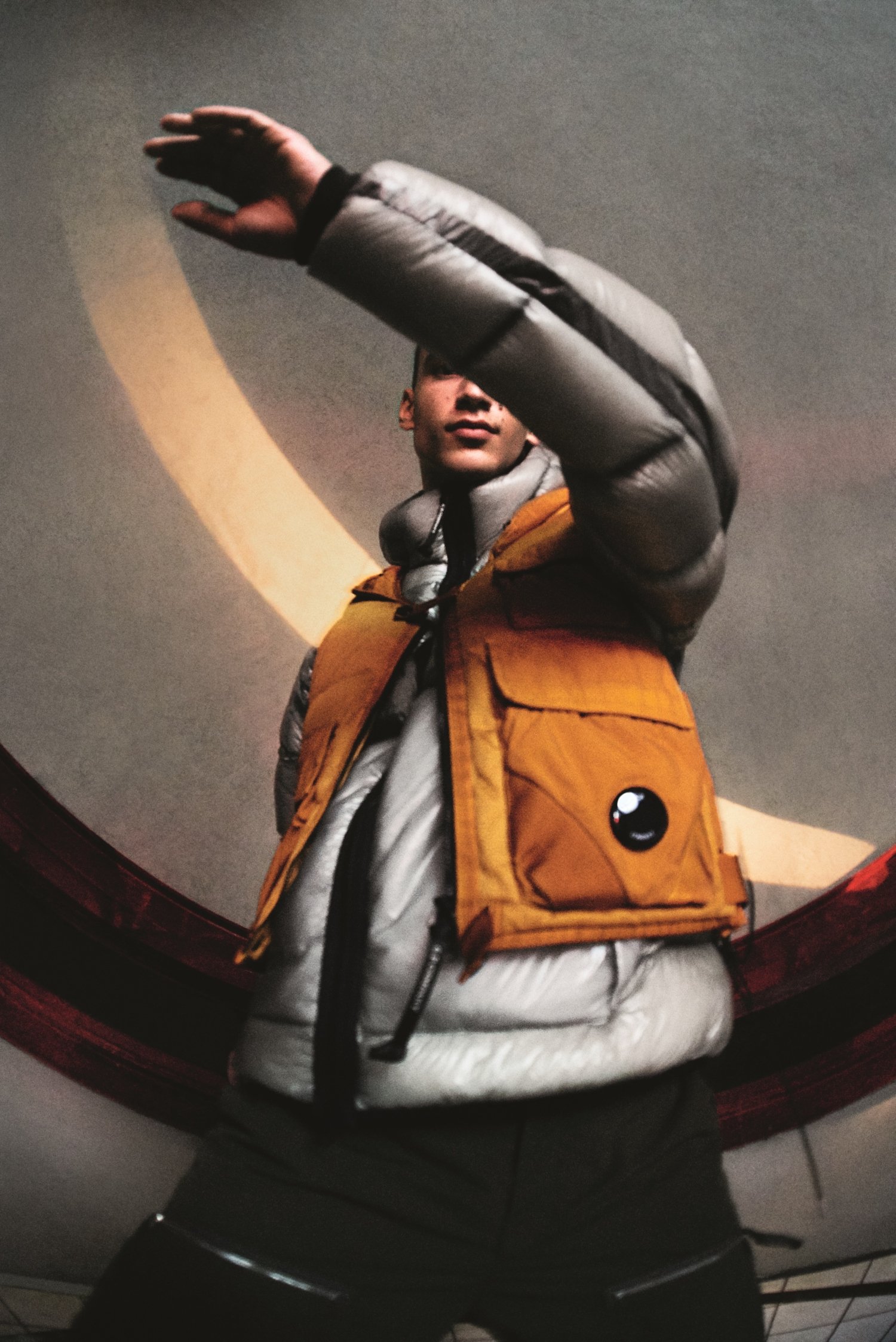 #1 Who is C.P. Company?
C.P. Company was founded by Bologna born Massimo Osti. The Italian brand, originally known as Chester Perry from 1971, had a name change in 1978 to C.P. Company to convey a more mature feel for the brand. Well established as Chester Perry for specialising in screen printed t-shirts, C.P. made a reputable name for itself as the first brand to use garment dyeing techniques in the mid 70's. The dying technique saw uncoloured technical fabrics dyed as the last stage of the production process creating unique depth to the design instead of using pre dyed materials. The brand evolved with it's name change to become instantly recognisable for it's modern take on vintage military ready-to-wear designs and continues to stick to its roots, using quality Italian fabrics in every design. Not only known for their goggle jackets, C.P. Company offers a selection of menswear including C.P. Company shorts, hoodies, t-shirts and more.
#2 What does C.P. Company stand for?
The C.P. in C.P. Company stands for Chester Perry, the former name of the brand.
#3 C.P. Company size guide
C.P. Company generally fits true to size but for a more detailed size guide take a look at the below.
| | | | | | | | |
| --- | --- | --- | --- | --- | --- | --- | --- |
| Size | S | M | L | XL | XXL | 3X | 4X |
| C.P. Company | 46 | 48 | 50 | 52 | 54 | 56 | 58 |
| Chest in inches | 36 | 38 | 40 | 42 | 44 | 46 | 48 |
| Chest in CM | 92 | 96 | 101 | 107 | 112 | 117 | 120 |
| European | 46 | 48 | 50 | 52 | 54 | 56 | 58 |
#4 Can you wash goggle ja
ck
ets?
Yes you can, just make sure you follow the instructions on the care label.
#5 How to wash C.P. Company items
with goggles
There are a few simple steps that you need to take when washing your C.P. Company pieces, but we'd always recommend checking the label for specific instructions. Always remember to remove the detachable goggles before washing to avoid damaging your item.  Do this by slightly pulling the fabric away from the goggle and you'll find it will pop out easily, in the same way, line the goggle up with the fabric and pull round to attach back on after washing.
 Wash max 30°C – Mild process
 Do not bleach
 Do not tumble dry
 Ironing maximum temperature 110°C – without steam
 Do not dry clean
 Line dry
Wash inside out
Remove detachable accessories before washing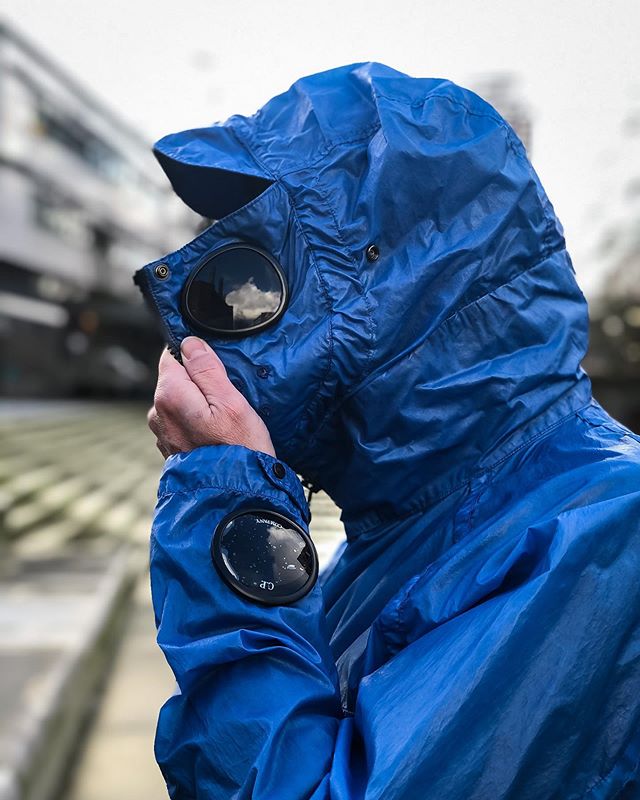 #6 Is CP Company the same as Stone Island?
A popular misconception is that C.P. Company is the same as Stone Island, however it is a completely separate label, with the only similarity that they share the same founder – Massimo Osti.
#7 Why do C.P. Company jackets have
goggles?
C.P. Company has become renowned for their signature goggles and lenses which feature on the brands jackets. The aesthetic of the brand draws on influence from vintage military uniforms to mirror the labels USP of both function and fashion. The goggles featured in C.P. Company clothing have been inspired by the protective hoods and anti-gas masks used by the army and the functionality of the Swiss field jacket.