London-based brand Three Floor has built up quite the cult following since launching in 2011. Gaining fans in the likes of Kendall Jenner, Jamie Chung and Jessica Alba, Three Floor is loved for – and distinguished by – its unabashedly feminine designs with structured silhouettes, contemporary shapes and intricate lace and cut-out details. We sat down with founder Yvonne Hoang to find out more about the brand, the designers' inspiration and what we can expect to see next. 
How would you describe the Three Floor aesthetic?
Three Floor has become known and loved for our feminine designs, modern colour palettes and intricate textures; we approach each new collection with an aspirational approach to design, quality and craftsmanship.
Three Floor designs are quite distinct and its popularity has grown from strength to strength – what do you think makes the brand stand out in the realm of womenswear?
With every new season it's important to introduce freshness yet retain familiarity. Consistency is key. While we have always centred designs on femininity, our collections have grown in strength and sophistication.
The Three Floor woman chooses to reflect a confident sense of self without taking herself too seriously.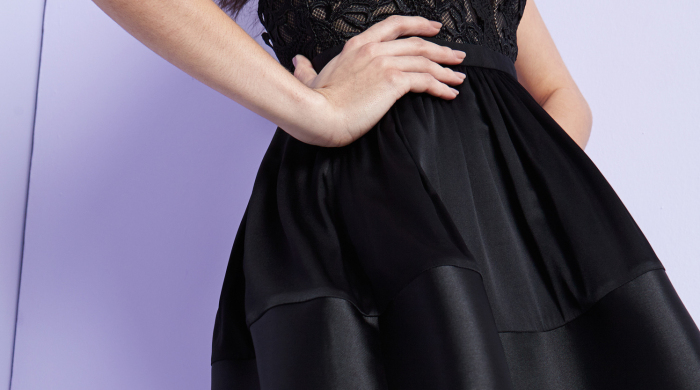 Where do you find inspiration for your designs?
As a team of designers, inspiration can come from many sources, be it an interesting exhibition of art or textiles or a vintage piece. Our collections are influenced by the mood of a place or a moment in time; be it an iconic photograph or a film still. The team set about creating distinct and unique pieces from a range of inspirations, bringing a mix of interpretations to the design board.
What – or who – influenced your AW16 collection?
Our Three Floor mood took a darker, romantic tone than previous seasons; we were very inspired by the creative escapism captured by Tim Walker photographs. As a result, the collection reflects something much more intricate and embodies the process of transformation between bold tailored structures into something more soft and romantic.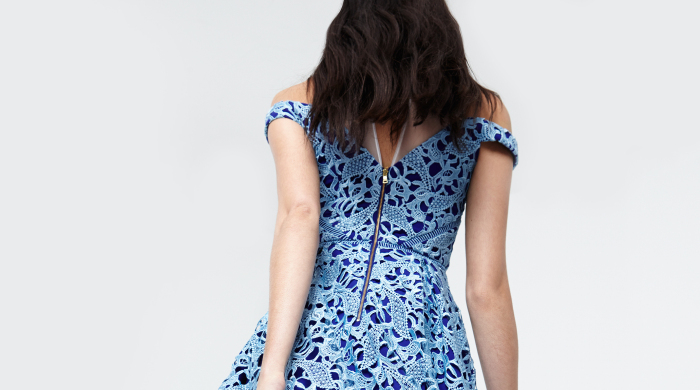 Do you have a favourite piece from the collection? How would you style it?
There are a few! The tailored look of "Petite Coquette", with its structured ruffle on the sleeves and optical lace panels. It adds a new spin to the classic LBD.
How do you see the future of Three Floor?
We're so excited to be moving our HQ to London's creative hub in Shoreditch. The move will see our team grow and expand the range into some more evening focused pieces, along with our presentation in September in line for LFW to showcase our new collection.
Interview by Angharad Jones. Images courtesy of Three Floor