Undoubtedly the unhung heroes of every gent's closet, denim jeans provide that much-needed wardrobe foundation. However, finding quality and aesthetics, without a juddering price tag, is easier said than done.
That's where Purple Brand comes in, the label that has combined innovative design with contemporary value. Founded in 2017 by friends, Luke Cosby and Rob Lo their collections are inspired by vintage and utilitarian concepts. Credited for their focus on fit, fabric and construction, the brand has built a staunch following and its recent clothing line has already been seen across a star-studded lineup.
Celebrating the launch at Coggles, we joined co-founder, Luke Cosby to hear everything about the label and the latest collection.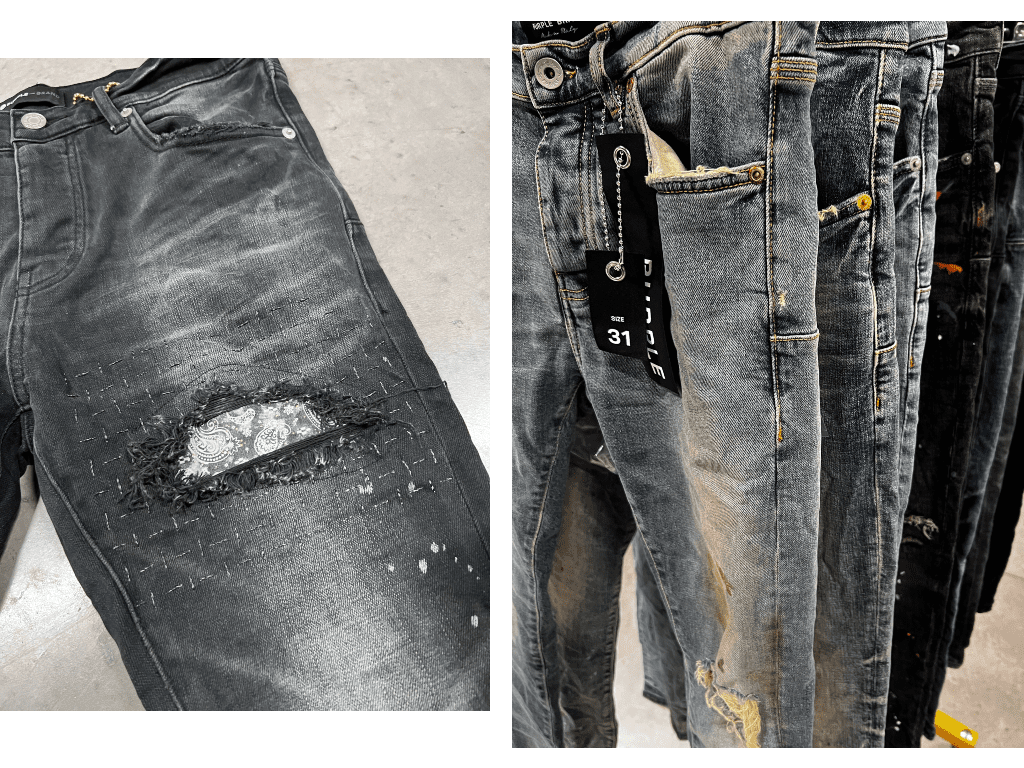 Thank you so much for taking the time to talk to coggles today! Please tell us about yourself?
Thanks for having us! We're pleased to be working with you. Well, I'm a bit of a nomad at the moment as I'm in the middle of a move to NY from Texas so in typical Luke fashion I've come to London to avoid my responsibilities. I'm a lover of hip hop, boxing, mezcal, and travel. Rob and I are constantly in search of things that inspire us so travel is a big part of our lives as well.
Tell me about how you came to launch Purple Brand?
We met in a meeting when I was in sales and Rob was a buyer. By that day we were drunk and arm wrestling at a hotel bar and have been friends since.
Is there a meaning behind the name 'Purple Brand'?
Purple's first product line was conceived without a name. We wanted to test the market first, let our friends see the jeans and keep growing the idea from there, but our lawyer advised against that. The week we had this conversation with the lawyer Prince passed away and I couldn't stop thinking about the aura, swag, the legacy he left behind, so we named it Purple.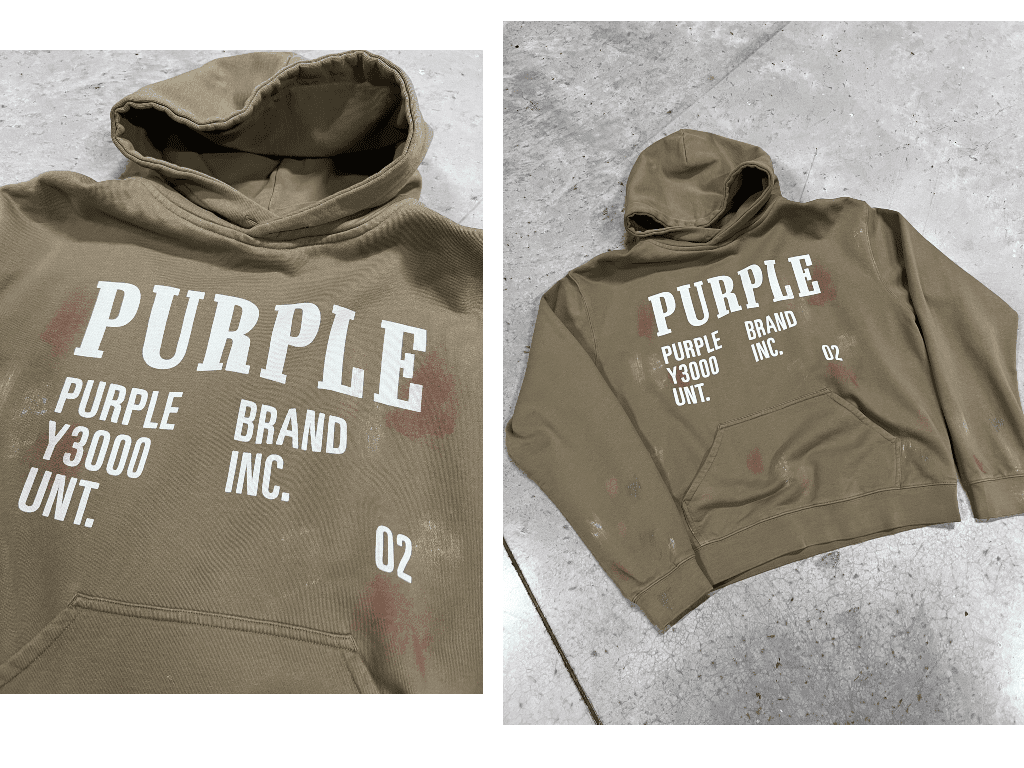 Where are you based?
We just opened our HQ in Soho in NYC but we also have an office in Vancouver.
What was the inspiration behind the collection?
We always want to propose something that offers the customer that feeling of buying a designer piece that's not crazy expensive. You'll see we put a lot of effort into not only the finer details but the obvious ones as well (think paint splatters). We want you to look like you've spent money on something of quality that's fun. We draw a lot of inspiration from our friends in sports and entertainment, our travels, vintage, art, etc.