Cork Bicycles create bespoke bikes in the UK using the same methods that hark back to the 1950's. What separates their frames from the rest is our unique curved seat stays, in the Six day scene (track cycling events stretching over six days) this was not uncommon.
Strong believers in what comes around goes around Cork have built their frames to standard race specification of the 50's track scene but finished in chrome, the outcome is a beautiful bicycle fit for racers and commuters alike.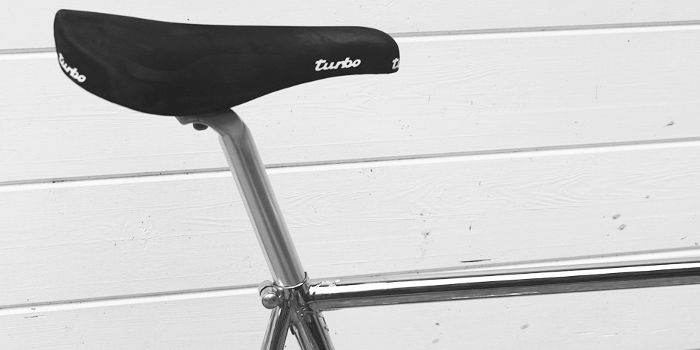 Back in the 1950's the six day race scene was alive and thriving, the wealthy would travel from across Europe for the best seats in the house on the home straight. Those lucky few would play a part in the outcome of the race, if the racing became slow spectators would shake and pop a bottle of champagne, it was an indicator for the commissars to introduce a sprint lap orprime to infuse speed into the race and whittle down the pack. Riders who could not keep up with the pace were said to have popped their cork – like the champagne bottle they had no energy left. Riders became accustom to riding with corks attached to their bikes, this way they could never loose their cork. Hence the name Cork Bicycles.
For further information visit their website here.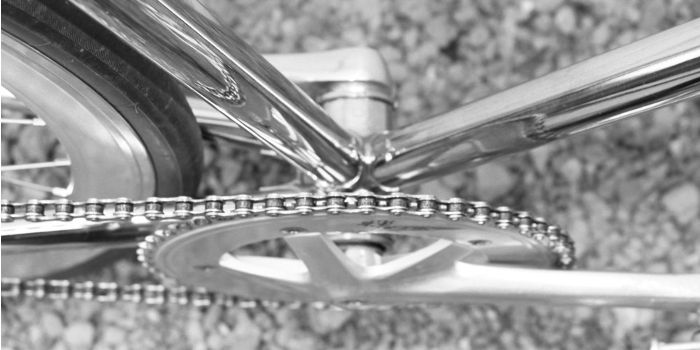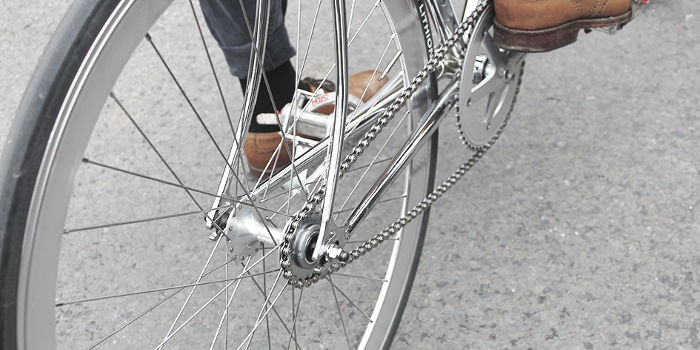 Words by Clare Potts.