Homo Loquax – Man the Talker. Freedom of speech. Buy less and make each piece last. What's good for the world is good for the economy.
These were the real takeaway messages from to the Vivienne Westwood show yesterday afternoon.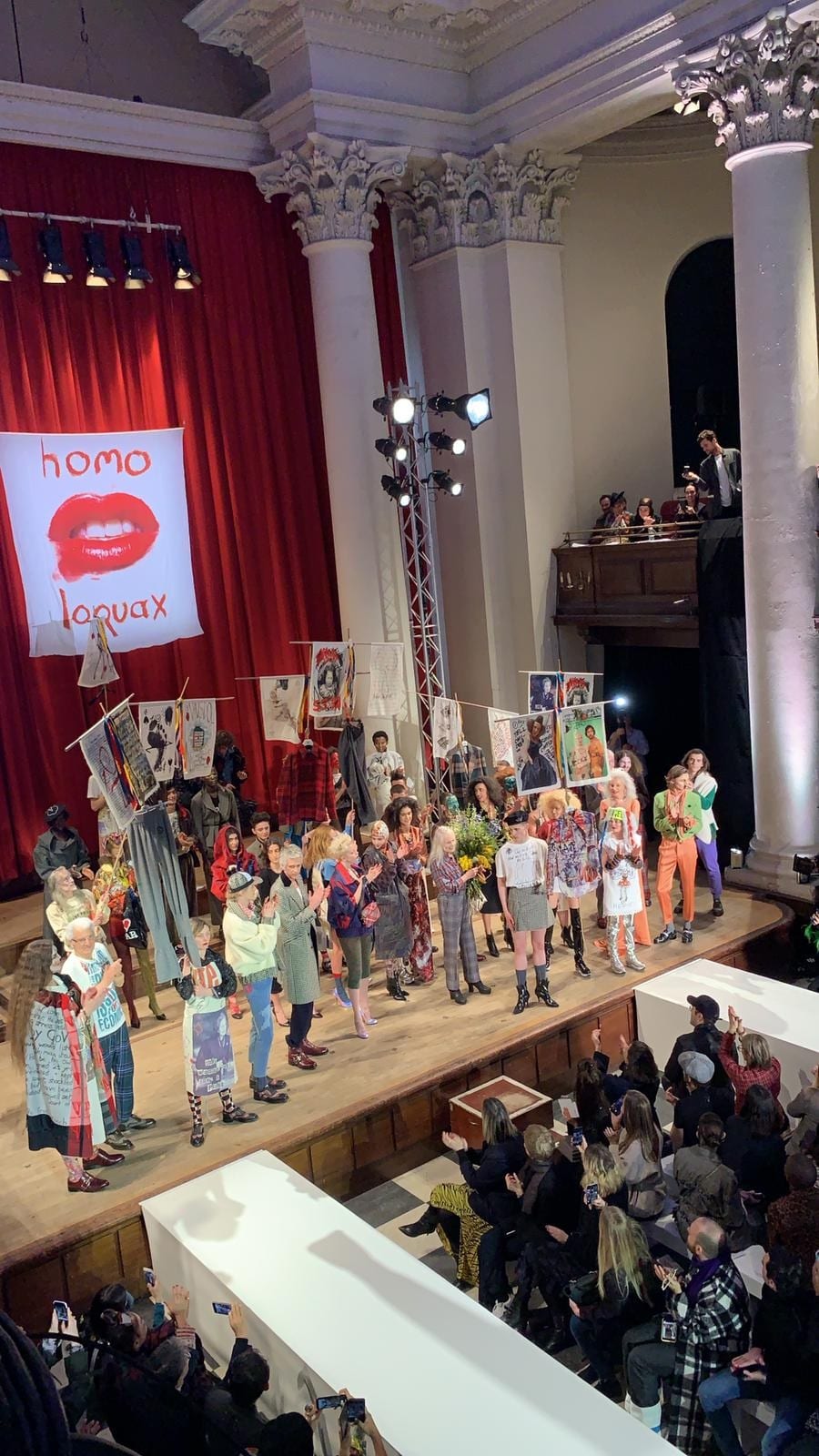 In true Vivienne Westwood fashion, the AW19 show was a true spectacle, full of activism, protests and politics. A grand church in the heart of Westminster dressed in protest posters, was the backdrop to the theatre that ran throughout. A mixture of models and actors relayed the narrative behind the collection to the audience. A church organ played to the beat of the catwalk music throughout the show and paused as the models explained to guests about topics such as freedom of speech, saving the planet and one world rent.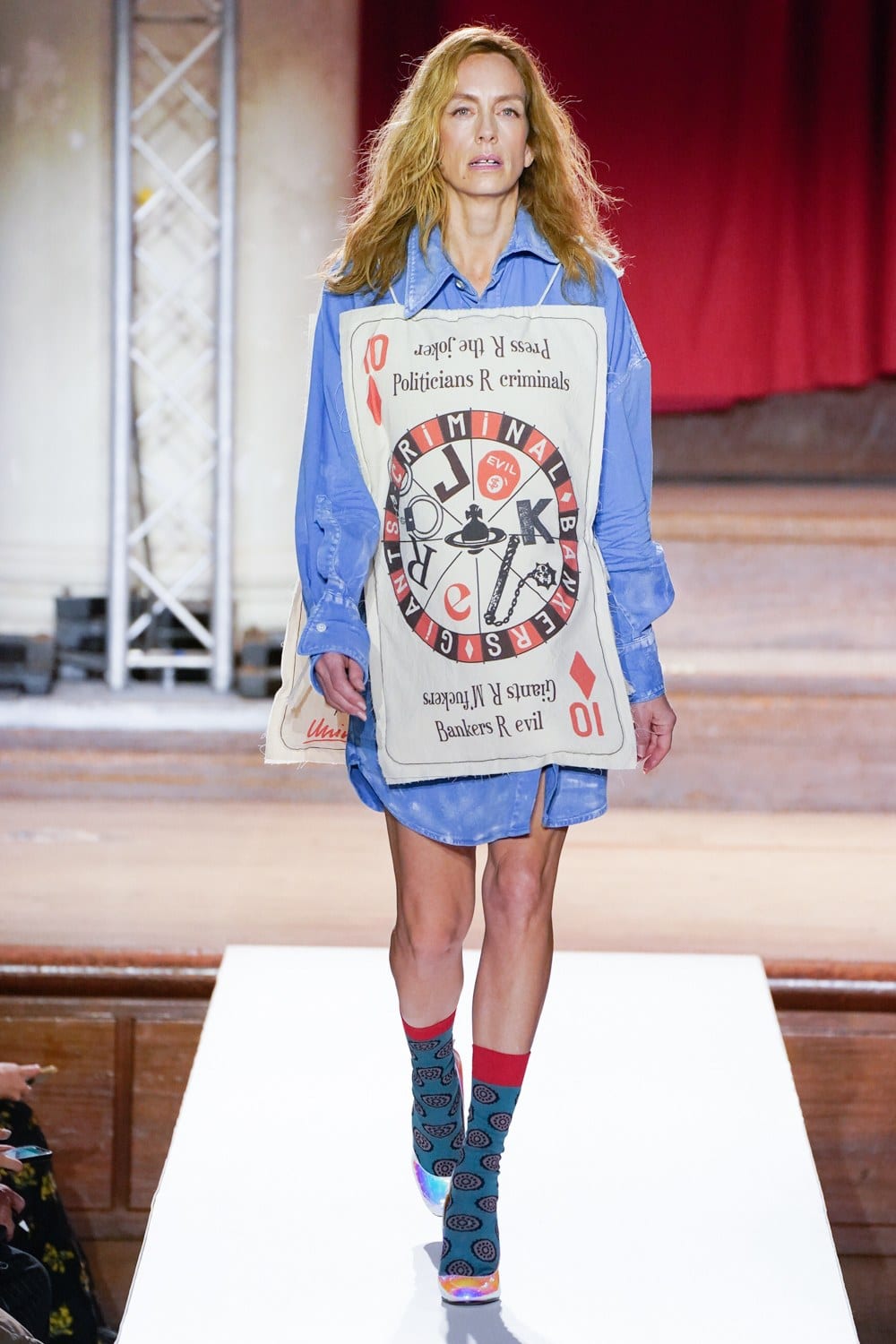 Heading up the FROW was Vogues finest, Edward Enninful and Vogue Internationals Emily Zak. Special guests Fred Harrison, economic commentator and executive director of Greenpeace John Sauven, made passionate speeches of how oil giants are exploiting our planet, and how together with Vivienne Westwood their mission is to encourage guests to act now to save our planet.
Pro skateboarder, fashion designer and model, Blondey Mccoy and Lorraine Candy, Sunday Times Style and ex ELLE editor were also showing their support in person and on social media.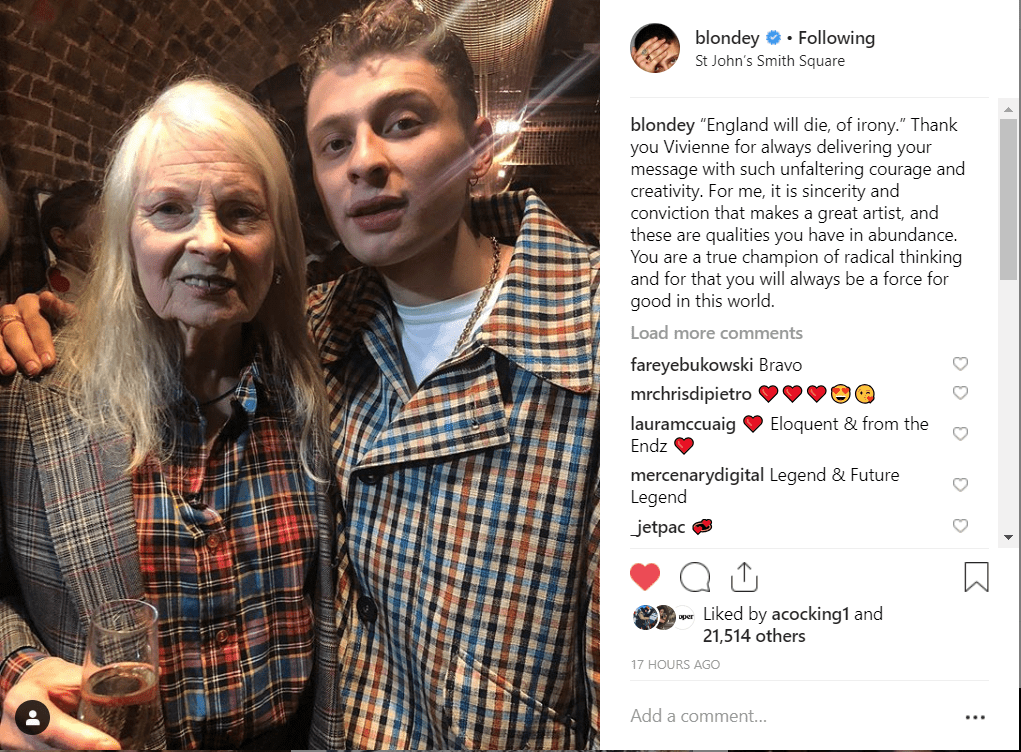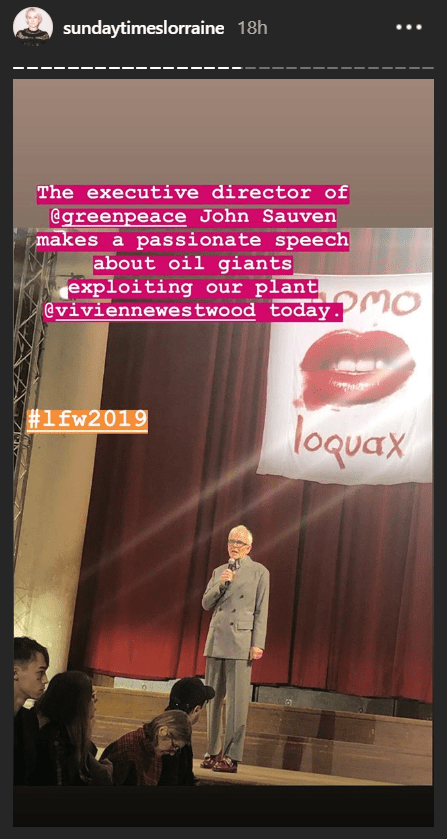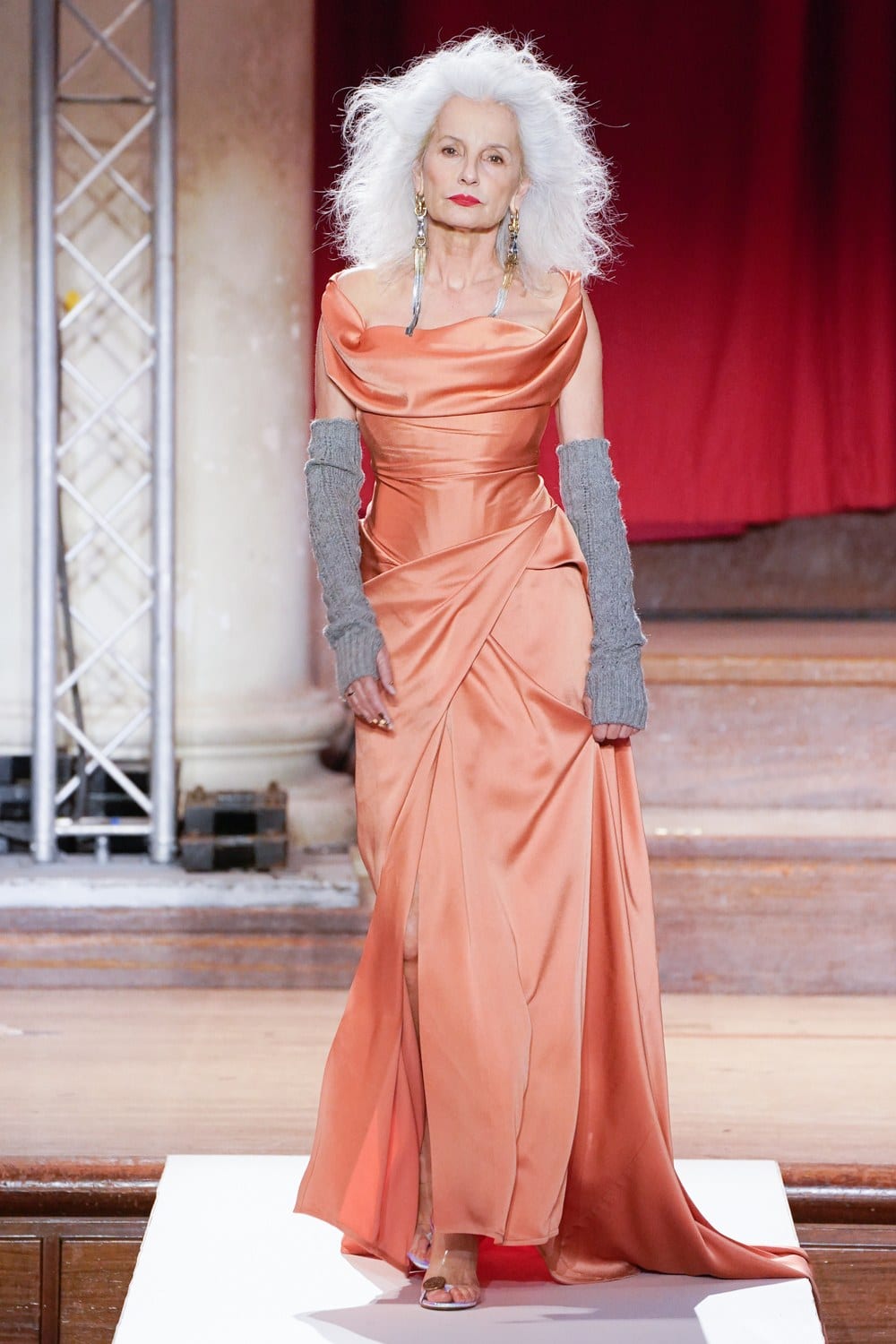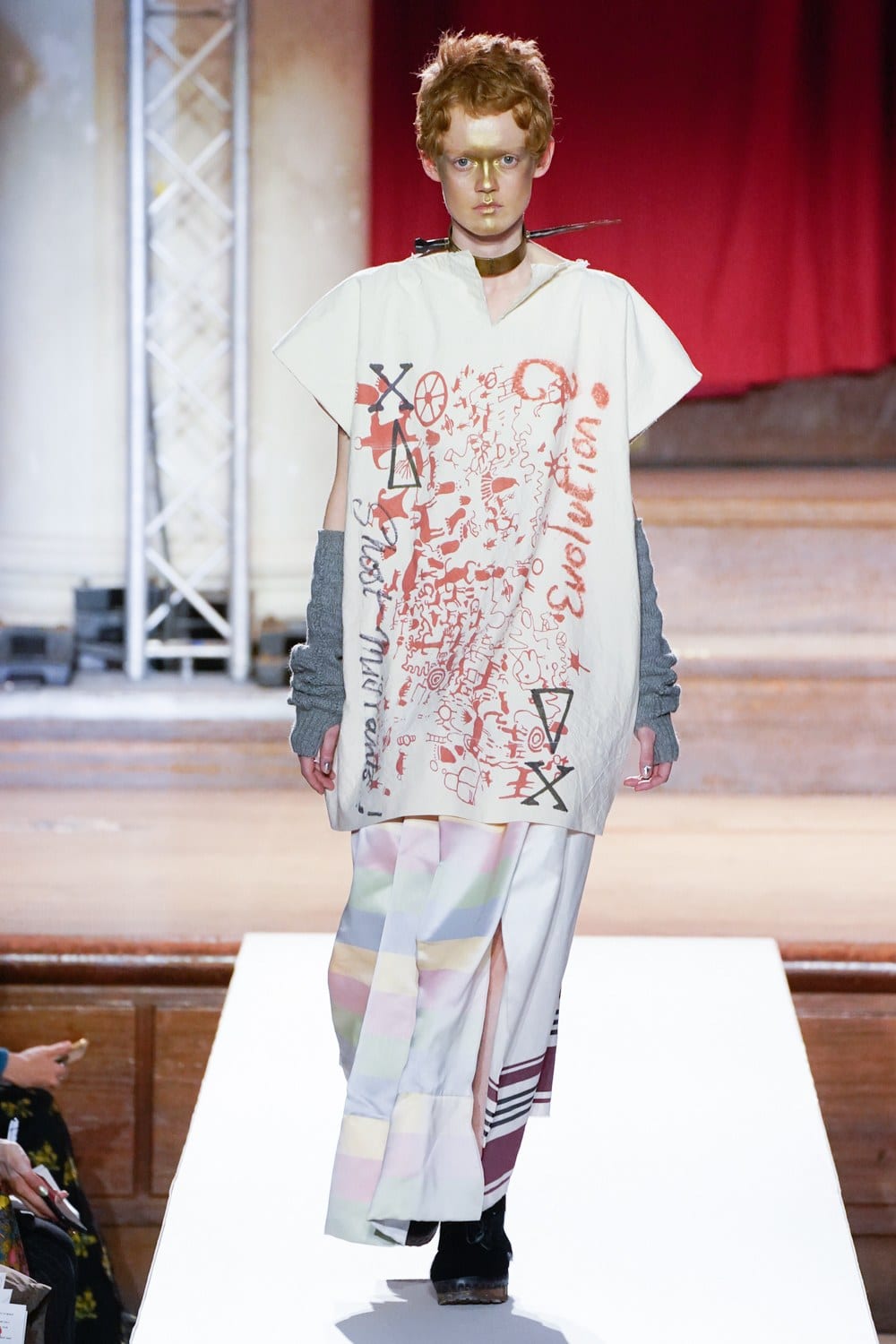 Activist tees and classic tartan tailored suits and skirts were prominent throughout the show with a selection of check, shearling and 80's jackets on offer. Gender fluidity was common with male models regularly wearing dresses and knee-high boots, whilst women wore two-piece suits.