Our team headed off once again for our favourite week in the calendar, Copenhagen Fashion Week. A joyous week full of bright colours, iconic faces and culturally stunning locations, this year hit a little differently.
We caught up with our Coggles community for a brunch date and captured all the street-style inspiration to carry us through to next Spring. Rounding up the shows we attended, here are all the little details you need to know about…
Stine Goya 
For her recent SS24 show, Stine Goya brought us all to her doorstep. Located on the street where she lives now, the concept of 'Homecoming' was about creating an intimate and personal setting. Her neighbours lined the streets, watching from the windows and balconies. The models walked out of different houses dotted along promoting a sense of community.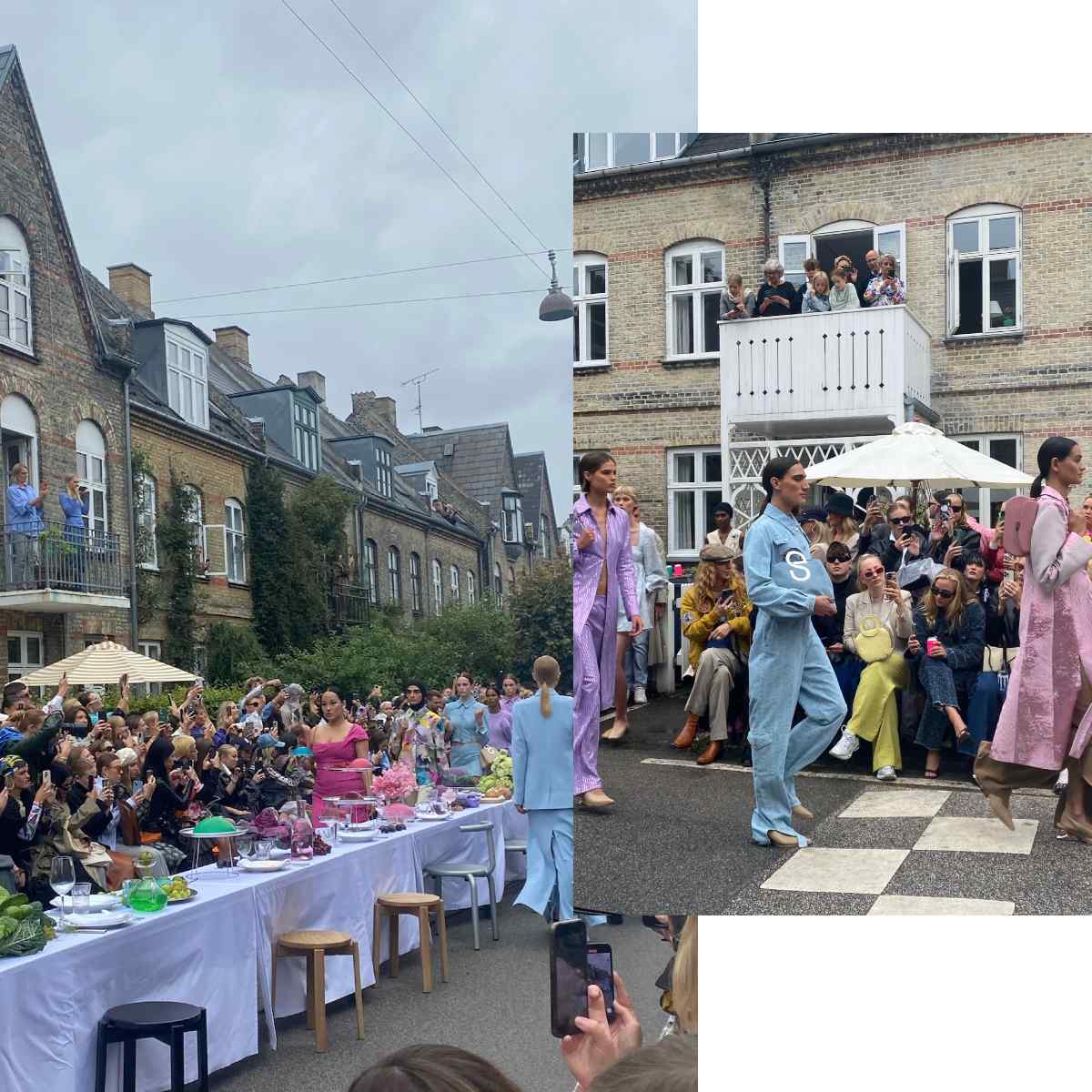 Models circulated the long central table, beautifully dressed to reflect the key colours of the collection. Bright pastel-coloured jellies, cabbages and embroidered napkins with the model's names were some key details. With key colours being Barbiecore pink, cool blues and lilacs with the brand's classic marble effect and new dip died pieces. 
My desire for this show is to encourage our audience to contemplate the significance of 'home' as an emotional anchor in our lives. It's a place where we find belonging, solace, and support.  – Stine, Creative Director 
Baum und Pfardgeten 
Located in the grande courtyard setting of the Amaliegade 15-17 in central Copenhagen, Rikke Baumgarten and Helle Hestehave took inspiration through the eyes of the tourist. Titled 'A postcard from Copenhagen' Baum und Pfardgarten played on the tourist attraction theme with all the staff wearing uniforms with a navy sailor-inspired hat on that said 'Copenhagen'. 
Pinks, sequins and check prints were the key colour schemes running throughout the collection. Ribboned corsets and unique souvenir-like jewellery were also created in collaboration with Clara Lindmose playing on a nostalgia and dreamy aesthetic. 
Rotate 
Located at the Hotel D'Angleterre grand hall, the Rotate SS24 setting was the epitome of glamour. With gold crown decorations and chandeliers hanging from the ceiling, we waited patiently with a glass of fizz.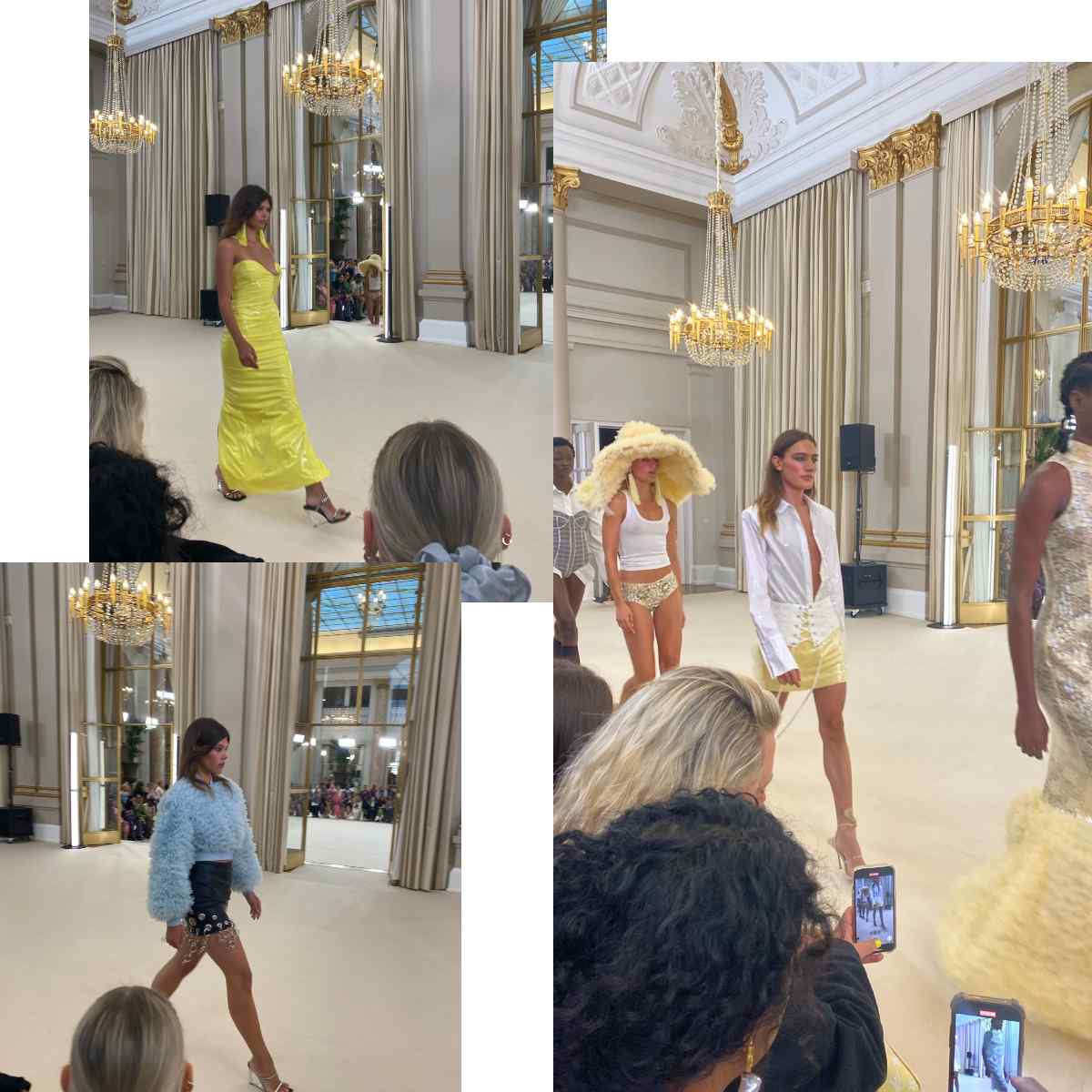 In comparison to Rotate's usual all-out party-girl aesthetic, this show had a more mature, serene feel from the setting to the music. The collection had pops of buttermilk yellow and baby blue paired with sparkles, tassels and destroyed denim. Oversized accessories paired with the contrasting mini shorts silhouettes were a standout of focus. The iconic feathered hat and oversized matching clutch were also firm favourites. 
Ganni 
Inspired by our relationship with technology and nature, the Ganni SS24 show named 'Hello, World!' was located in a 100 yeard old exhibition venue Øksnehallen. Kicking off with a brief intro from Chat GPT and talking trees, the building gave a busy market hall feeling.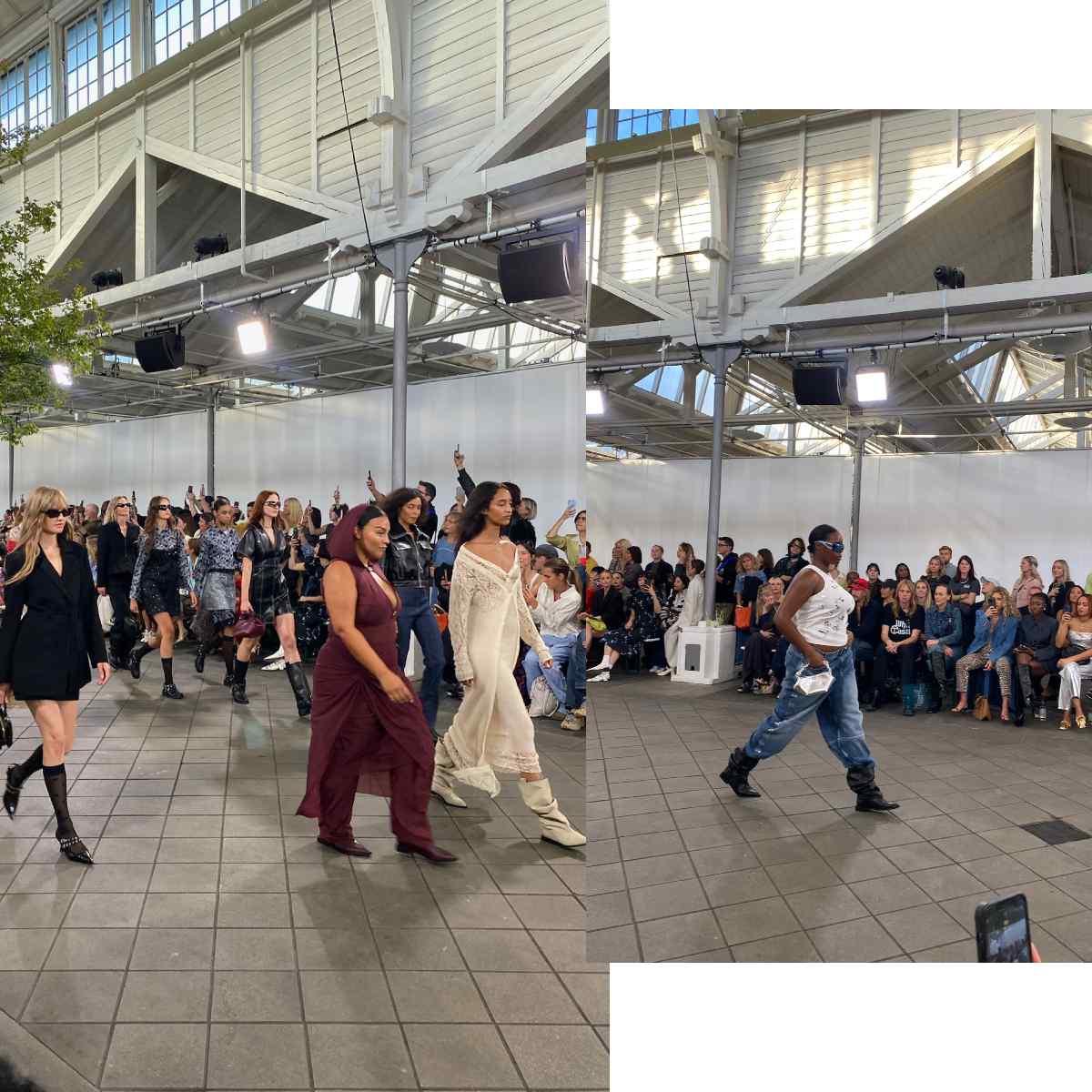 It's very Ganni: lots of nature, flowers, a very soft aesthetic, but then there are this futuristic feeling and structured silhouettes – Ditte, Creative Director
Paloma Elsesser opened the show, with a collection featuring more mature palettes with earthy and natural tones. With three fabrics from the brand's Fabrics and Furture initiative such as the olgreen, biodegradable and recyclable sequins it has a close connection with nature throughout. The brand's iconic denim and leopard prints were mixed in with reworked tie-dye pints, deconstructed knit pieces and the debut collection from Ganni x New Balance trainers.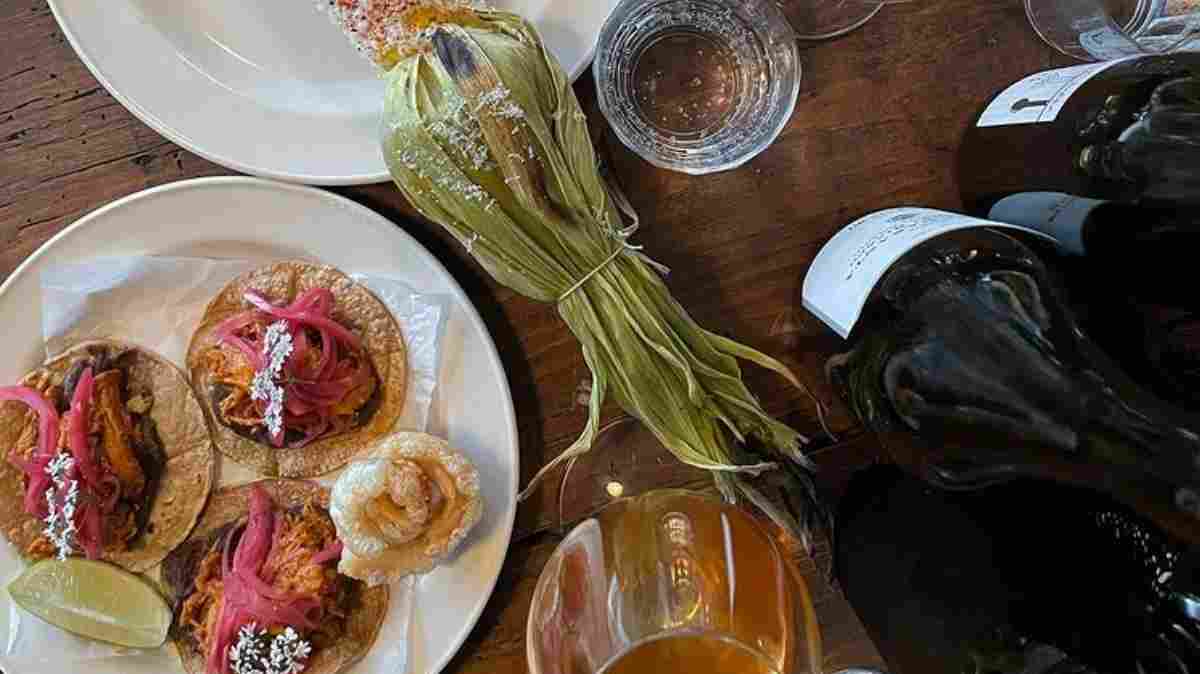 Scroll through our recommendations, covering the quick coffee and pasty stops between shows, to the wine bars you want to spend your evenings in...
Written by Holly Thompson